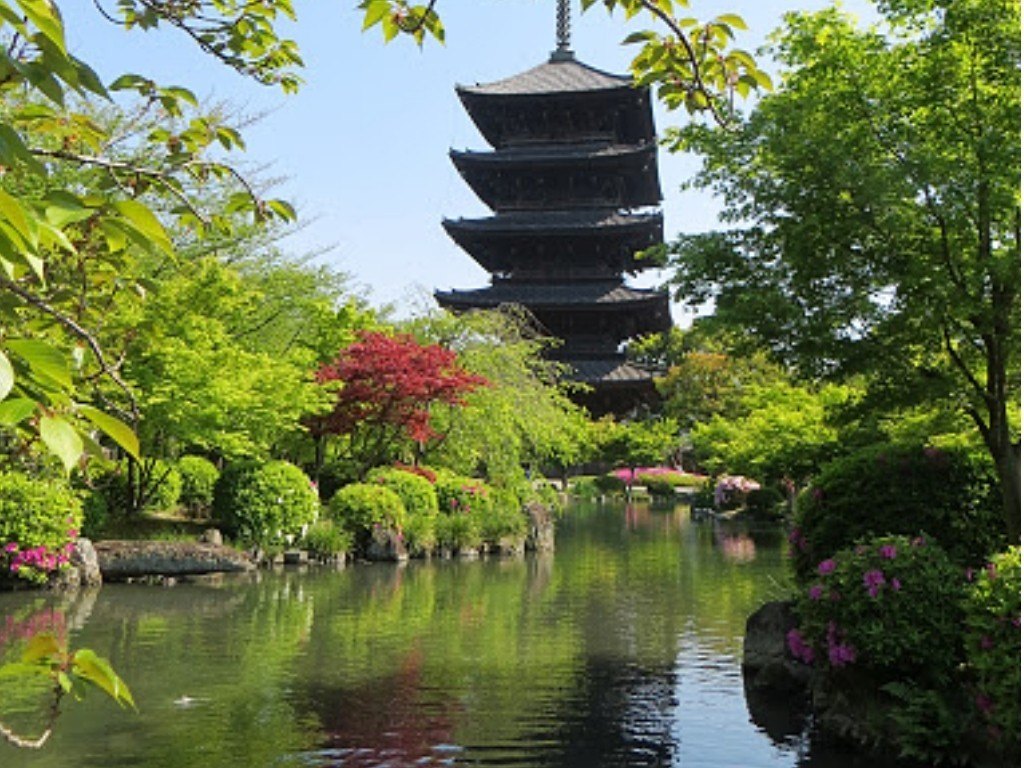 After spending a month in the land of the rising sun, I've stayed in a fair range of places ranging from hostels to homes to hotels to temples. In this post, I share where to stay in Japan on a budget (and in some cases where not to stay).
Types of accommodation in Japan
Hostels
There are plenty of hostels throughout Japan and although the prices tend to be higher than elsewhere in Asia (rooms cost around $25 to $30 a night), they are one of the cheapest places to stay.
Hotels
Bland, bland, bland was my hotel experience in Japan, and not cheap either so I'd recommend staying in hostels if this is your only option (which it turned out to be on a couple of occasions during my stay).
Ryokan
Pay money to sleep on a futon mattress on the floor – why not? This style of sleeping is part of traditional Japanese culture (the concept comes from inns popular during the Edo Period, 1600-1800s) and should be tried at least once if you can. Ryokans can be as cheap as hostels, especially if there are two of you sharing. The posh ones often come with onsen (hot springs) but will cost a lot more.
Apartment rentals
I tend to book my apartment rentals on Booking.com and I've had a much better experience that way compared to other rental sites. Give it a try for a closer brush with local life.
Temples
Japan is a predominantly Buddhist country and whether retired or practising, there are more opportunities than you might think to sleep in accommodation run by monks.
Tips for sleeping in Japan
Book in advance
The Japanese like order and good manners, which, when it comes to accommodation, means booking in advance. Yes, it can be a pain, but it is the way it is. You can turn up without a booking, but you shouldn't assume availability, particularly at the weekend, which can lead to a lot of good sightseeing time lost looking for a room.
Plan your weekends
If you decide to go against the book-in-advance method, then at least plan your weekends. Booking the day before or on the day proved near impossible (and ultimately expensive) in Japan if I was outside of the big accommodation hubs (Tokyo and Osaka), resulting in last-minute hotels. Expensive.
Take cash
Not all places accept credit cards, especially smaller hostels and ryokans so expect to pay the full amount in cash on arrival.
Check-in and check-out times are strict
Hand in hand with the general order implemented by the Japanese, the check-in and check-out times are pretty much standard and fixed. Check out at 11 a.m., check-in at 3 p.m. and expect no flexibility outside these hours. If you're used to the easy-come, easy-go ways of accommodation in Southeast Asia, this can come as quite a shock.
No breakfast included
Only once during my time in Japan did I receive breakfast as part of my price. Don't worry, there are plenty of 7-eleven and similar stores selling pastries and noodles if you're on a breakfast budget. My favourite was this bean bread. Looks plain from the outside but includes a layer of sweet red-bean paste and cream -yum and around $1.

Booking Accommodation In Japan
I continue to use my favourite sites for booking accommodation in Japan. Check them out in my post on Best Budget Accommodation Websites.
Note: at the time of writing, 100 yen is around US$1. Where I state 'around' this reflects the difference in currency rates.
Best Places to Stay in Japan on A Budget
Kaosan Tokyo Ninja Hostel, Akihabara, Tokyo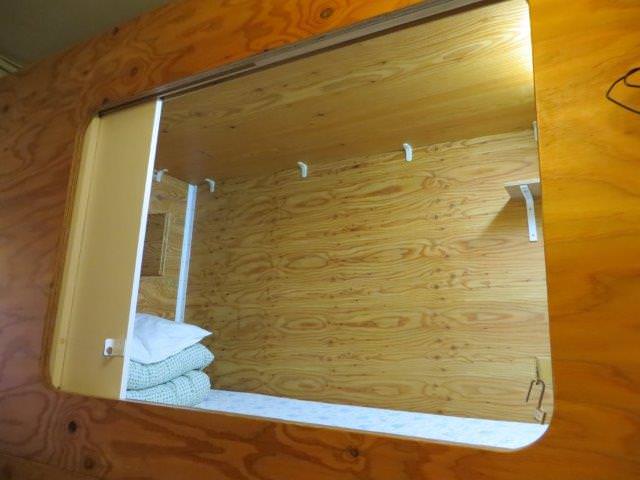 Note: this hostel has since closed.
Room Type: Cabin-bed in 20-bed mixed dorm & 4-bed mixed dorm
Price per night: from 2,200 yen
What I liked:
Cabin Bed gave a good measure of privacy and kept some of the snoring noises out.

Interesting experience – closest to a capsule hotel without staying in one (can be tricky for women to find capsule hotels as they are mainly aimed at the (drunk) businessman market).

Good basement area with free tea, coffee and a cheap beer vending machine (I love to vend and I love beer so it's perfect!).
Close to two JR stations: Akihabara & Bakurocho.
Well located for cheap ramen and other food.
Close to Electric Town.
Helpful staff – gave me the best advice for getting a data SIM in Japan (in short, pre-order from econnect).
Fun staff – when I stayed there a second time, I got to know the staff better over dinner and drinks and was rewarded with a chance to have a picture for the wall with a (plastic) samurai sword. Favourite moment, as I took my sword, Chai (the lady from reception) solemnly warned me "Be careful – it's sharp!"
Spotlessly clean.
What I didn't like:
Shoes on, shoes off…although that is Japanese culture, not all hostels and hotels impose the rule.

Duvets not changed between guests – sleeping between two sheets is good in theory for keeping the duvet clean but by morning the several times used duvet always manages to find contact with my skin.
Cabins can get stuffy and can encourage people to assume they can talk louder than in a normal dorm.
The mixed dorm was a bit damp.
Nui Hostel, Keramae/Asaksa, Tokyo
Room Type: 8-bed mixed dorm/ 8-bed all-female dorm
Price per night: from 2,700 yen
What I liked:
Funky design – lots of oak, reused pipes, intentionally distressed.

Top floor with a good kitchen, free tea and coffee and a room designed for laptop use with bench-style desks, plenty of power and lamps.
Beds with a curtain so a decent amount of privacy.
Social bar and coffee lounge are used not just by travellers but other locals. Overpriced coffee ($4) but discounted for guests ($3).
Good food if you want a snack after sightseeing.
What I didn't like:
Not well located for JR. The closest station was on the Metro so you can't use your JR Pass.

In the business district so few places to eat during the evening.
Too many rules: can't use the lift after 9 pm?! No hair drying after 1 pm (not that I use one, but…)
Mizno Hotel, Kawaguchiko (for Mount Fuji)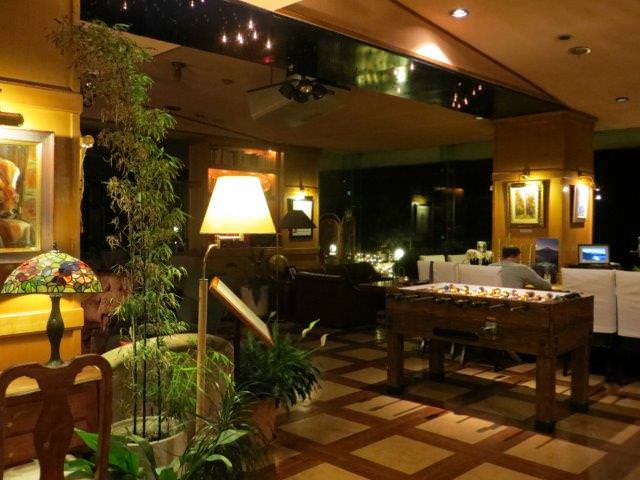 Room Type: Private room
Price per night: around 22,000 – not budget, not worth it
What I liked:
Nice lobby with a library, comfortable sofas, a roaring fire and a bar with views over the lake – designed to encourage guest use more than your average hotel lobby.

Very clean room.
Excellent unobstructed view over the lake (shame Mount Fuji was hiding, but that wasn't the hotel's fault!).
What I didn't like:
Overpriced food: $18 for a small (fist size) local beef hotpot – few other dining options in the area out of season.

Overpriced hotel – even for Japan the quality did not match the price.
Beyond the lobby, just another bland hotel – could have been in Europe.
Total inflexibility in offering a collection service from the station before check-in time (20-minute walk uphill otherwise) all designed to gain compliance with the check-in time and no visiting/hanging around before then.
Room Type: Private room
Price per night: around 3,000 yen
What I liked:
Very homely living room with a log burner, comfy sofas and a dining area.

Well priced and good selection of food for both dinner and breakfast.
Staff are Zen monks – cool!
Staff went out of their way to make sure the rooms were warm – electric blankets, heaters etc.
Quaint rooms, nicely decorated.
Bar and vending machines for drinks.
What I didn't like:
Although a pretty woodland location, little to do at night (the food and bar make up for it).
Piece Hostel, South Kyoto Station, Kyoto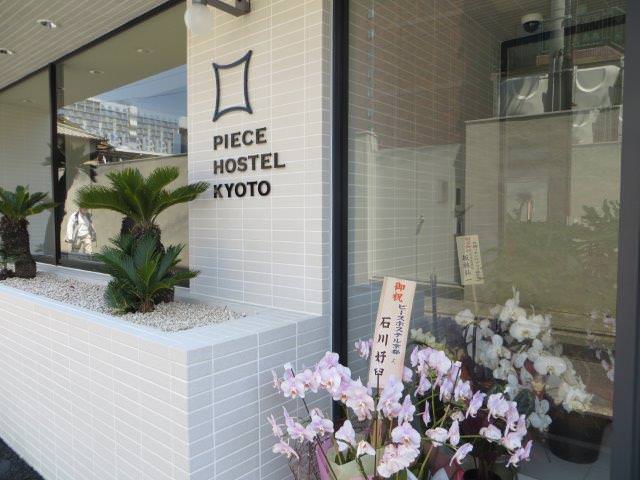 Room Type: Private room & 4-bed female dorm
Price per night: around 2,500 yen
What I liked:
High-spec design – custom-made furniture, beds and Macs all gave the place a high-end feel that made a change from most other hostels.

Walking distance to Kyoto JR station plus plenty of places to eat and shop as well as temples within walking distance.
Nice bar area with decent-priced drinks.
Large, clean kitchen.
Free breakfast, which is a rarity in Japan, includes toast, jams, sweet rolls, plum rice, miso soup, free tea and coffee.
Nice outside 'Zen Garden' space.
Brand new (opened only 3 weeks when I stayed there) so everything is spotless.
Unlike everywhere else, the duvet covers were changed between guests – yay!
Incredibly helpful staff.
What I didn't like:
Although the staff were helpful, there was no board with information on local/best sights, but I understand this is coming soon.

My dorm bed was a bit creaky so I felt like I was sleeping in a ninja house making noise every time I turned, but it may be to do with newness.
K's House, North Kyoto Station, Kyoto
Room Type: 4-bed mixed dorm
Price per night: from 2,500 yen
What I liked:
Good location near the station.

Plenty of information on the walls to inspire your trip including what to do when it rains, what and where to eat.
Nice common area – free tea, coffee, sofas, tables, and a place to socialize.
Cool café attached to the hostel with good-priced food and a fair buffet breakfast, though at $6 it is only good value if you have a big appetite.
Note: K's House is a chain in Japan offering a discount if you stay at a number of their locations, which can be a good budget option.
What I didn't like:
Again, the shoe-on, shoe-off process. Slippers were provided but had what felt like years of slimy dried sweat in the toes.

As the hostel is so large I had a real hunt for my shoes the next day (tidied away in a cupboard)
Room Type: Private Room
Price per night: from 9,800 yen
What I liked:
It was one of the few places available during Golden Week weekend.

A metro station was situated right in front of the door.
Clean room.
What I didn't like:
Just another bland hotel.

Super tiny room (but to be expected in Japan).
Check-out was 10 am when 99% of the rest of Japan is 11 a.m. But worse, the hotel tried to impose a $16 fee when they called the room at 10.30 a.m asking when I would check out. They didn't ultimately charge, but they should have pointed out this out on check-in.
There is more than one Washington Hotel in Yokohama leading to an expensive taxi fare between the two.
Habikino House, Osaka
Room Type: Private tatami room (futon on the floor) in a private house booked through Airbnb.
Price per night: around 3,500 yen
What I liked:
Available during the weekend of Golden Week.

Beautiful house with homely kitchen.
Impressive shower with views over the garden and stand-alone bathtub.
Left to my own devices to come and go as I liked.
What I didn't like:
Around 20 km outside Osaka so not ideal for getting around.

Difficult to find the house and the owner couldn't accommodate my arrival time (after 6 pm) so a long walk through a residential area followed.
Described as amongst rice paddy fields giving the impression it is a rural village but like much of Japan the area was heavily built up with major roads.
Little to nothing to eat in the local area. The restaurant I did try was amongst the worst food I've had in Japan (Friendly Restaurant!).
Next to the garden so very cold at night.
No lock on the shower door – made me nervous with so many people staying in the house.
Guest rooms were next door to each other with nothing more than paper walls separating them so barely more private than a dorm.
Room Type: 5-bed mixed dorm
Price per night: from 2,500
What I liked:
Close to Hiroshima Peace Park.
Spotlessly clean kitchen, dorms and bathrooms.
Welcome drink served to help you socialise
What I disliked:
Shoes on, shoes off (hey, I felt compelled to put one minus point in the interests of balance).
Room Type: Private Room
Price per night: 3,000 per person per night
What I liked:
The master – I changed my booking several times, turned up after the last check-in time, stayed in the kitchen after 'lights out' and she tolerated all of my messing with the rules with patience and kindness.

It's a temple! How often do you get the opportunity to sleep in a temple after the doors are closed at night – amazing experience (the rooms are within the temple building).
Despite being tatami-mat-on-the-floor style sleeping, the accommodation was incredibly comfortable with a heater and electric blankets (it can be cold in the mountains).
The temple has 9 am prayer if you want to join and a fascinating walk under the temple in pitch dark in search of a key that will (allegedly) forgive your past sins. Believe or not, it's something interesting beyond the usual hostel common room. I found the key and held it for several minutes just in case.
The kitchen – large, immaculate, free urn of green tea, well designed with a central table great for interacting.
Located right in the middle of town near restaurants, convenience stores and the main sights.
What I disliked:
The rules: no shower after 10 a.m. until 5 p.m., no staying in the kitchen after 11 p.m., latest check-in 8 p.m. Although my frequent rule-breaking was accommodated, I felt naughty most of the time.

There is a shower schedule for peak season with 10-minute slots allocated.
Room Type: Private single (but upgraded to private double)
Price per night: around 7,000 yen, which included a last-minute booking discount
What I liked:
Able to book the same day.

Discounted so cheaper than most of the equivalent hotels at the airport.
The bus from the airport was prompt and swift.
The room was clean and included tea and coffee.
Hotel shop selling noodles, sandwiches, drinks and snacks.
Decent gym and swimming pool (though I didn't use the latter).
What I disliked:
Be warned that if you have an early morning flight, it can take up to an hour to get to the airport, which was a surprise considering the location is 15 minutes away from Terminal 2. The hotel is huge so accommodates plane loads of passengers when flights are cancelled resulting in long queues for the airport bus the next day. The buses left half full of people because the baggage space was full and rush hour traffic added an extra 15 minutes to the journey. I queued for the 8 a.m. bus and got to the airport at 8.45 a.m. after squeezing onto the bus with my bag – not possible if you have more luggage/are more than 1 person.

Very strict check-in time with 1,000 yen per hour for each hour earlier check-in.
The restaurant is prohibitively expensive even by hotel standards – $26 for curry and rice?!
Slowest internet I've encountered in Japan, which surprised me for a business hotel.
Least friendly staff I've encountered in Japan.
If you have other budget accommodation you'd recommend in Japan, let me know in the comments below because I have a feeling I will return to the land of the rising sun.