Malaga. Uurgh. I let out a soft sigh.
I was planning to spend a month in Andalucia and the cheapest flight into the region would land me in Malaga. Brits Abroad Central.
Brits Abroad: The (embarrassingly accurate) stereotype
It's fair to say that I'm not a fan of my countrymen and women who meet the sadly stereotypical but embarrassingly accurate set of characteristics that mark them out as Brits Abroad.
I wouldn't deny anybody the luxury of a 2-week break defined by sun and fun but why do some people feel the need to pack their culture with them?
The sunburned skin, I can overlook. As a nation we have a complete inability to apply sunscreen in any way other than patchy. But demanding a steady flow of Sky Sports? Roast beef on Sundays, despite the 30 degree heat? Shouting s-l-o-w-l-y and l-o-u-d-l-y at the locals instead of learning the basics words: please, thanks you and can I have ketchup with that? The greatest foray into foreign being Happy Hour sangria?
In an ideal world, Brits Abroad wouldn't have to go abroad at all. They would be able to benefit from the Spanish sun in their own back yard, but failing that, they seem set on covertly colonising the parts of Spain that they like to frequent, turning tapas bars into fish and chip shops and demanding fry-ups all the way.
The adventure level is low, too. Leave the hotel – why? Skip the all-inclusive buffet for some local food – that foreign muck, no thanks. See the sights – what, where…why bother?
I know these people. I've been on more than one package holiday with them. In short, they drive me wild with frustration.
Exploration. Adventures. Culture. New food. Different people. It's the heart of why I travel, and I'm confident none of these things can be found around the pool sipping beer and chomping on chips with a hundred other Brits.
Yet, this is what so many British trips to Malaga entail. In 2013, Andalucia saw nearly 8 million international tourists and although that will comprise visitors from all over the world, nearly 40% of that number arrived in the region for the sun compared to just 17% to explore the culture. With those numbers in mind, Malaga, known mostly in Britain for its beaches, promised travel hell. But, it was fine. I'd fly in. And get the hell out.
Except, it turned out I was the one who had my stereotypes all wrong.
Malaga: Two sides to every trip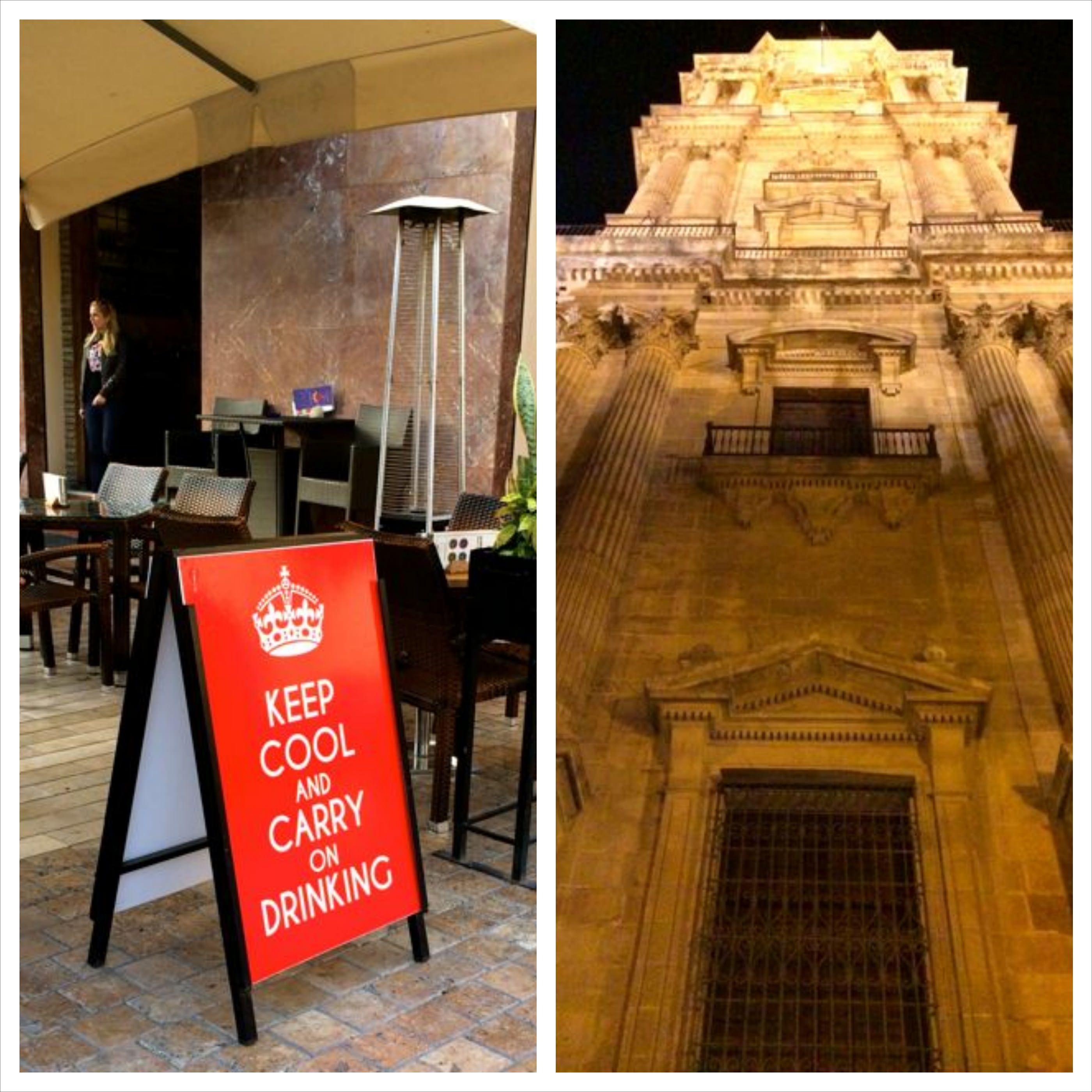 I was due to arrive after dark, so for convenience sake I needed to spend at least one night in Malaga. My assumptions, based on years of seeing cheap package holidays advertised in travel agent windows, told me I'd be looking for a beach-side hotel run by an ex-pat who was bound to be closely related to Basil Fawlty. My research, however, told me something different.
Yes, there was a large stretch of Costa del Sol that had been seized by the Brits Abroad, but there was an entirely separate side. An older core of the city that was filled with history, a magnificent cathedral, age-old Moorish fortress, home of Picasso and more tapas bars than there were days of the year. This was Malaga? Why had I not heard of this alternative version before?
Ashamed by my assumptions, I booked a three night stay in the old city with one purpose in mind – to discover the other side to Malaga. By the time I left, I knew only one thing – Malaga and I were not done. There was too much to see, and so, for the last 5 days of my trip, I returned to the city to complete my exploration. Out of all of Andalucia (that I saw), I expected to love Sevilla, I presumed I would be wowed by Granada – and I was, but Malaga was my surprise find – the place that captivated me enough to pull me back; the place that was the highlight of my month in Spain; the place that wants me to implore every Brit Abroad to explore further and see more in the Costa del Sol; to see Malaga because I'm prepared to give a tapas-back guarantee you won't regret it.
Not sure what to do in Malaga? Here's my list of favourite sights.
What to do in Malaga
Gibralfaro
A giant castle sprawling over Malaga's hillside is perhaps the city's most impressive attraction. With too many fried croquettes taking hold of my metabolism, I decided to climb the steep, winding and seemingly endless path to the top. There is a bus, but the ever increasing panoramas justify the effort – if not up, then at least on the way down. Take the road from the side of the Alcazaba, Paseo Don Juan de Temboury, and you'll naturally weave your way to the top.
Once there, there the Gibrafalo really is sprawling and to get the full panoramas – Med. and mountains, make sure you circle the entire perimeter. Built in the 8th century (and later re-built in the 14th), the site is a complete contrast to the modern-day condos that line the coast. I particularly enjoyed the mini military room – a small museum showing men toting muskets. The interior of the castle is not original but still impressive.
Tip: I visited after 2pm on a Sunday and it was free.
Alcazaba
I don't know whether it was because the one in Malaga was my first experience of an Alcazaba in Andalucia, or whether it was because it was free to get in, but out of all the Moorish palaces I visited in this region of Spain (the Alhambra included) this 11th century version was my favourite.
The sun was shining as I strolled through the grounds and after months in the grips of Britain's winter, the orange trees in full green and orange bloom gave me a summer-time high (even if it was still February). The crowds were small, the expanse just large enough to enjoy without overwhelming and the sights over the city and shoreline were flat-out stunning.
Tip: Again, I visited after 2pm on a Sunday and entry was free.
Malaga Cathedral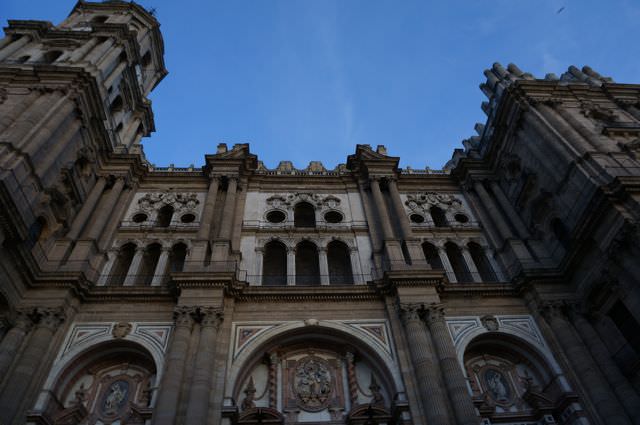 I don't think I could tire of looking at Malaga cathedral. It's grand, like many of its European counterparts, but it's probably the lop-sided quirky oddity that really captured my mind. The cathedral was under construction from the 16th century for over 200 years. During that time, the project (unsurprisingly) ran out of funds. As a result, the cathedral tower is only completed on one side, leaving the other tower looking like it has been severed. This quirky construction feature has earned the cathedral the colloquial term La Manquita, meaning the one-armed lady. Very appropriate.
Tip: if possible, see the cathedral during the day but also when it is lit at night. Malaga is a very safe city to walk around after dark either as a couple or on your own.
Carmen Thyseen Museum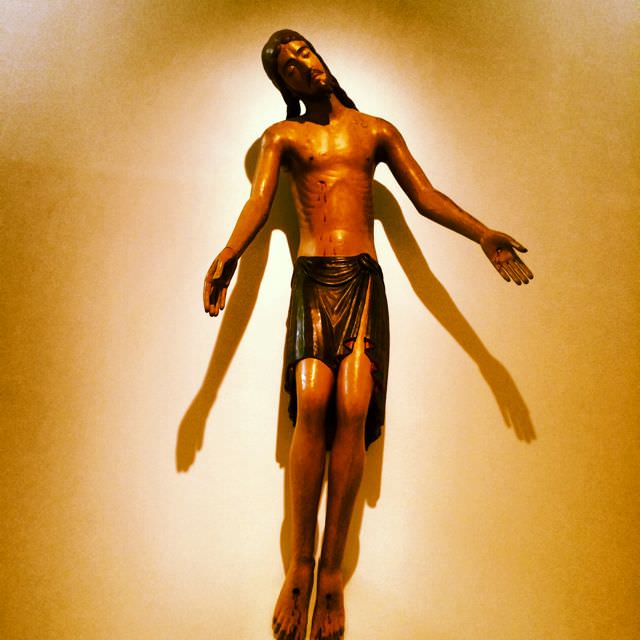 It's only in the past couple of years that I've gotten into art…and by that I mean going to museums and galleries. I do not, and nor am I ever likely to, possess a true understanding of this creative form. However, with a temporary exhibition featuring Monet amongst others, I decided to pay the Carmen Thyseen museum a visit.
Split over four levels, the museum is perfectly pitched at people who don't know what the hell they are looking at. Short descriptions of the artistic style ("cubism" for example, and what it represented at the time), the museum could be considered a real life "Idiot's guide to art" – which perfectly satisfied my intrigued, but highly uneducated art-status. If nothing else, the first floor collection depicting life in Spain hundreds of years ago, complete with gypsies and fiestas, is worth the entrance fee.
Picasso Museum
Ok, I confess, I didn't visit the Picasso museum. During my first stay in Malaga, it was an oversight. During my second stop, it was an active decision based on the fact that I'd previously wandered for hours through the bigger and (so I'm told) better, museum in Barcelona. However, there is no denying the magic of getting close to the works of this worldwide famous painter in his home city. And for that reason, I visited…
Picasso's house
It was a wet and windy day when I entered the home where Picasso was born. I was interested in the story of his life, but I was also seeking refuge from the rain and therefore entered with low expectations. Although I was pleasantly impressed by the casa, I would suggest keep your own expectations low because the house is pretty small (it is a house turned into a museum after all), but above all, there is very little of Picasso here – he and his family moved from the house when he was a small child.
All that said, the main room did an excellent job of replicating what life might have been like in this painting household (Picasso's father had also been a painter, though not so successful) and there are some interesting photographs and artefacts.
Tip: the audio guide is included in the price but unless you have a deep fascination with the detail, it goes on way too long so I wouldn't plan your visit by it.
Paseo de España
Malaga is probably most famous for its coastal stretch but there is also a beautiful palm-lined area just beyond the old city, heading toward the port. Trying to add some much needed sporting activity into my travel life, I spent a fair bit of time running down this lovely, straight long path. With the sun on my back and Spaniards going about their daily life – walking their dogs or reading a newspaper on a bench, there was something instantly calming about this space.
Atrazanas Market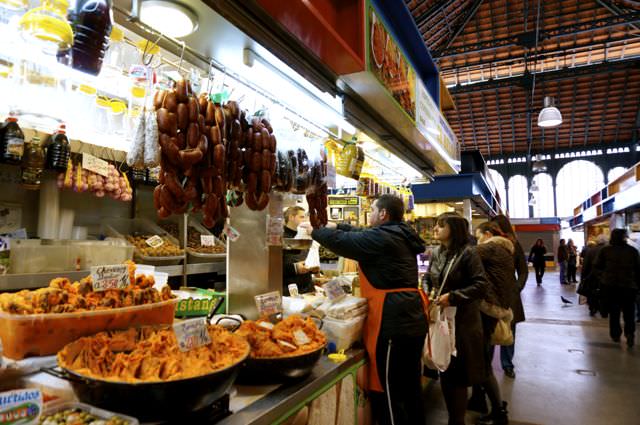 I love a good market and Malaga's Atrazanas market didn't disappoint. Although the European fruit, vegetables and tapas ingredients (olives, cheese, nuts etc.) were not as exotic as I often see in Asia, the market is proof that the sun shines brightly on the produce of Andalucia. Strawberries were coming into season and I wasn't disappointed in my search for avocados as big as my hand. Whether you're planning a picnic or there just to consume the market's life, Atrazanas is a good way to while away half an hour.
Tip: look out for the old Moorish gate at the entrance as well as the beautiful stained glass windows.
Eat tapas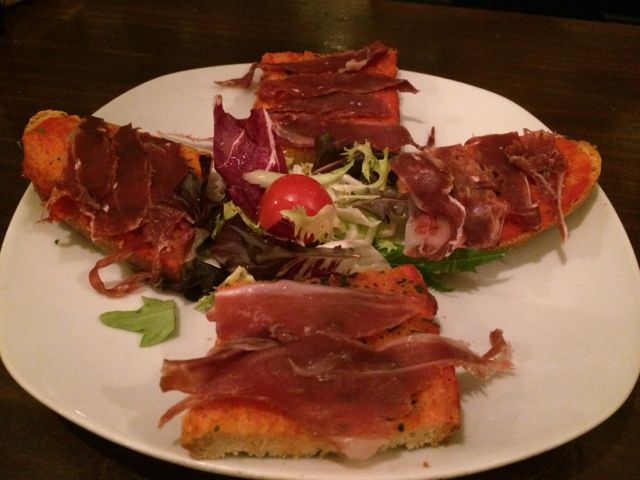 Speaking of food, did I mention that Malaga has more tapas restaurants than days of the year – over 400 according to some counts. With that number, there is obviously the potential for there to be some bad choices, but I can honestly say that Malaga served up some of the best tapas I had during my whole month in Andalucia. Not only that, the prices were excellent value too. Usually, I'd suggest steering clear of areas near tourist attractions or any place with English menus, but time after time, I had success with my tapas ordering in Malaga.
Tip: A menu del dia (menu of the day) is best value at lunch, often offering 2-3 course plus a drink and bread so I tended to have tapas at night. I'd recommend ordering one dish at a time to avoid ending up with too much food.
Sample some Moorish influence
As well as the Spanish staple, the city's Moorish past is still present. So, when you're ready to make a break from tapas, Malaga has some excellent alternatives. Kebabs are particularly popular – and a far cry from the kind of thing you might order on a Saturday night after a skin-full of beers in Britain. But perhaps most decadent are the tetarias (Arabic tea rooms) that can be found down many a windy alley in Malaga. The tea serving is an art and performance and while mint is a common option, I enjoyed some excellent Pakistani tea in one teteria, sweetened and with milk, just how I like it.
What else?
Of course, what to do in Malaga will be a personal choice and this is just a sampling of my favourite things. The city also features some impressive Arab baths and there is Malagueta beach…though the point of this post is to encourage a day away from the beach.
Malaga also features one of the country's biggest bullrings. Before making a decision whether to visit a bullfight, please read my post: Dying for Culture: Bullfighting in Spain.
Malaga was a complete surprise during my time in Spain. I did, as promised, fly in. What I failed to do was "get the hell out" and I'm all the happier for it. Some places have the power to captivate me in a way that I know I will be promoting them for years to come. As the sun rose blindingly on my final day in the city, I knew that Malaga, for me, is once of those places.
Have you ever visited Malaga – were you surprised by the city? Are you a Brit Abroad? What do you think about exploring a different side to Malaga?
Read more on Indiana Jo...