This is part of a series about travel hacking in the UK. Here you will find details about using your air miles but you may also be interested to read:
Choosing a UK Air Miles Credit Card
Using Air Miles
I have to say right from the outset that, despite a year of travel hacking in the UK, I did not do a good job when it came to spending my air miles…and that confession might make you wonder what kind of a travel hacker am I? The answer: one who has learned through mental pain that I could have done things better and most definitely could have received more value for my points.
With that experience in mind, here are my tips for how to spend your air miles to get the most out of them.
Get to know your air miles scheme…more intimately than your partner
Wouldn't it be nice if you could collect points, dream of a destination and go for a small fee? Of course it would, but that's not how air miles schemes work.
Instead, you really need to get to know the inner workings of the scheme you're in to be able to take full advantage of it.
Here are a few things to research when it comes to spending your air miles:
where can you fly to?
how many air miles are required for the routes you're interested in?
is there a significant difference in miles and costs for a similar but different route?
can you use your miles for the kind of trip you plan to take e.g. long-haul, short-haul, multi-city, around the world, one-way ticket?
what classes of travel are available and can you use your miles for them all?
what are the taxes like on the different routes?
are there any restrictions on when you can fly?
broadly, how far in advance do you need to book?
does availability of flights, the number of points needed or the taxes change by time of day/week?
when can you start to spend your points?
when do your points expire?
what do you actually have to do to spend your miles? Can you book online/by phone/use carrier pigeon?
do you have to book a certain number of days in advance before flying?
is there a more involved mechanic e.g. do you have to order a voucher by post to exchange it for a flight?
are you tied in to buying a hotel with your booking?
are there any other – ANY OTHER AT ALL – hoops you have to jump through (DNA tests to make sure you're not half rabbit…complete a long jump in a clowns outfit…actually take your Aunty Fanny to Ibiza?)
Don't be a Last-Minute-Larry (like me)
One of the biggest mistakes I made when I came to spend my air miles was booking too late. With under 1 month between booking and flying, I was limited to what was on offer at the time. I was able to get what I wanted but I would certainly have had more choice if I'd planned ahead.
Most air mile schemes allocate a finite number of reward seats per flight. If you're looking at a popular destination at a popular time of year with only a few flights per week, then you're probably going to need to book your reward flights months in advance.
For example, when I was checking prices recently for a London to LA flight, the next reward seats were not available for 3 and a half months – summer is apparently a popular time of year to head to California…who'd have thought it?!
Add in more than one or two travellers and things are going to get even more challenging.
But availability isn't the only reason to book in advance – it gives you time to iron out any crinkles. So, if there are any curious requirements in the booking process, if you haven't collected as many points as you thought you had, or if there is a lag in points being added to your account, you have time to deal with it.
I nearly lost 30,000 points because I was too last-minute and hadn't understood the mechanics of using the points voucher. I ended up using those points for a trip that wasn't in my original plan and although it was fun (a 48-hour extravaganza in Amsterdam), it certainly wasn't the best use of my miles.
Become obsessed with flight-prices and availability
There are two things I'd recommend checking on a regular basis when you're looking to spend your air miles.
One: the availability of the reward flights you have your eye on (as far as the BA/Avios reward flights go, the prices didn't seem to alter at all depending on the date, only the availability – or lack thereof – changed).
Two: keep an eye on alternative flights to your destination from other airlines. A few weeks after I flew to Cancun with BA using my points, it was possible to hop on a cheap charter flight for a couple of hundred pounds. In fact, I met two girls who had travelled, round trip from the UK to Cancun for under £350 (just one month before the peak summer season hit)!
If I'd have checked flight prices to my destination more closely I could have taken the charter flight to Cancun for a few hundred quid and saved my air miles for another travel adventure.
Be flexible (unlike me)
"I want to go to Cancun" I whined with frustration. I knew Cancun was the cheapest and closest entry point into Latin America (where I planned to spend the rest of the year) and as a result my flexibility on my destination was zero. That's generally not a good place to be when it comes to spending your miles.
Each month, British Airways and Avios (the air miles scheme I was collecting points with) taunted me with their last minute reward seat offers to various glorious destinations. If I'd had a modicum of flexibility, I could have gained a great trip probably spending fewer air miles and paying less taxes.
When it comes to getting good deals, try to be as flexible as you can in terms of your destination and your dates of travel.
Check if long-haul flights are worth it
As someone who used her air miles to fly long-haul, I can absolutely and categorically state that it is not the best use of your points.
Why? Crossing the pond to the USA is going to whack you with some pretty hefty taxes that can actually cost more then the flight price. Heading to see our friends in the far east isn't going to be a much cheaper (tax) deal.
To illustrate the point, here are some prices I checked recently for reward seats with British Airways using points.
Example 1: Flying to the USA
BA return flight from London to LA using air miles.
Cost: 50,000 air miles + £387.11 in taxes
Cost without air miles: £589.11
Saving by using air miles = £202!
Example 2: Flying to Asia
BA return flight from London to Bangkok using air miles.
Cost: 60,000 air miles + £381.11 in taxes
Cost without air miles: £666.11
Saving by using air miles = £285
In this scenario, swapping 50,000 air miles for a saving of £202 doesn't seem that big a deal (£285 is a slightly better deal but still not great).
Of course, if, like me, you possess an expensively stubborn inflexibility, there does remain some advantage in using your points for long-haul – namely, you get to fly with a nicer airline, and if you're flying at short notice or during peak season (and are able to get your hands on an elusive reward seat), the flights can come in at the same or better price (after tax and using your points) compared to other airlines.
All that said, using your air miles for flying long-haul generally provides "comfort" advantages and is not the best way to go if your goal is getting cheap flights with air miles.
Consider visiting Europe for the best deals (with Avios)
So, if long-haul is a bad use of air miles, what's the point in collecting points, you might ask?
Well, the majority of the answer lies in Europe…if you're collecting miles with Avios and British Airways.
For a flat fee of £35 for a return flight, you can fly anywhere within BA's zones 1 to 3 for the following (small) number of air miles:
9,000 air miles for a return to Zone 1
15,000 air miles for a return to Zone 2
20,000 air miles for a return to Zone 3
As for the zones, you unfortunately have to play around with the "how many points do I need" function on the BA website for exact details, but as a general indicator, France, Germany and Norway are in Zone 1, Poland, Spain and Finland are in Zone 2 and Greece, Cyprus, Morocco and Moscow are in Zone 3.
All in all, £35 (plus air miles) to fly to these destinations is a pretty sweet deal.
Note: you can upgrade to Club Europe on BA where you pay a £50 flat fee and spend more miles. I did this for my trip to Amsterdam just for the sake of using as many of my (soon to expire) 30,000 points as I could. However, for the length of the flights in Europe it is rarely a good use of miles.
For non-BA/Avios schemes: There are forums galore discussing flyer miles and if you're collecting points with a non-UK based scheme, you should do some research to find out the best value way of spending flights for your airline. As I gather more information and try other schemes, I'll update this section.
Do check short-haul alternatives
Ok, having just said that short-haul flights are absolutely the way to go for getting cheap flights with air miles using British Airways, you shouldn't get so excited that you forget to check the competition. The cheapest flight I ever got was from the UK to Paris with Ryanair for only €5. Yep, including taxes. And, no, it wasn't that long ago (2012).
European flights are so competitively cheap that it does pay to check there isn't a better deal elsewhere and for a flight that lasts only an hour or so, I can generally tolerate any airline.
If you do decide to go with an alternative low-cost airline, just make sure you do proper travel maths and calculate the full cost including any checked baggage, costs of taxis if you fly at strange hours when public transport doesn't work, the price of a drink and snack on the plane (fact: I'm physically incapable of travelling and not eating something while in motion), and the cost of getting in and out of far-off airports. You won't have these costs with BA or another of the other flagship airlines.
Note: checking the competition applies equally if you are flying in other regions served by a handful of low-cost airlines e.g. USA and Asia.
Look at the cheaper airlines that are within the same air miles scheme
Fifty pence. Half of £1. That was the cheapest air miles flight I saw during my research, and had I wanted to return to Madrid mid-week, it would have been the best deal on offer (50p was the cost of the taxes).
In addition to the airline you have signed up to, check if you can use partner airlines. BA is notorious for its high taxes making any other airline an almost naturally cheaper deal. And the 50p flight I saw, with Iberia – a partner airline for BA and Avios – is a great example of how fishing around can help you get good deals.
The biggest downside I found was that the search functionality on other airlines' websites wasn't as high-tech as I would like. Therefore, you may have to make a bit more of an effort (e.g. make a few phone calls) to understand what flights and deals are available.
Look at combining travel options
If you have time on your hands and don't mind making a connection or two, then it's worth considering alternative routes. For example, if your end destination is Mexico City, it may make better financial sense to fly from the UK to Cancun and then take a very cheap internal flight with Viva Aerobus to the capital instead of taking a flight direct to Mexico City.
Hub airports tend to have more seats on offer and therefore might be the better place to fly to if you can continue your journey by a cheaper internal flight or by car, train or bus. However, do be aware that popular business routes might end up being more expensive so do your research first.
Think about quality versus cost
I've already touched on this point, but it's worth a separate mention. Sometimes, collecting air miles for flights isn't just about cost. No bag marshals measuring your luggage or frisking you to see if you've stashed a laptop under your jumper to avoid overweight baggage (I may..or may not have done that), being able to sink back into a broader economy seat, stretch your legs out, sip on a G&T and chill out to a back of seat movie can make all the difference to your journey.
Use your points to upgrade
And speaking of cost versus quality, upgrading your flight is usually an option.
With a fair stash of air miles to hand, I was seriously considering this possibility for my flight to Cancun…until I found out that with BA you can only upgrade one flight class at a time. Consequently, I would have had to have bought a premium economy ticket (an extra £800 at the time of booking) to be able to upgrade to business.
For me, it didn't seem worth spending that much extra just to be able to sit in a nicer seat – I'd much rather spend my money doing something fun.
Fortunately, other airlines are more flexible on their upgrade option and American Airlines, for example, will let you jump through the classes right from economy to first (you can use Avios points on AA).
As ever, the best advice is to get to know the rules – and not just before you book but before you sign up for your chosen credit card.
Consider using air miles for something other than flights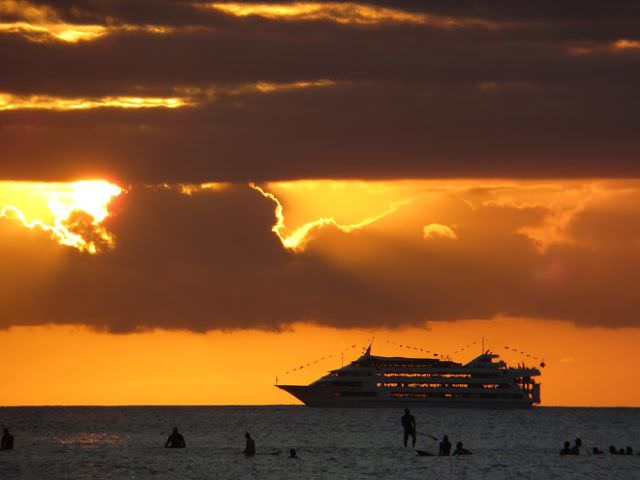 Some air miles schemes, like Avios, will let you use your points for other rewards beyond flights. From hotels to wine cases to city attractions to cruises, I was pretty impressed with the range of alternative ways to use my air miles.
However, a word of caution on the hostels on offer – I honestly didn't see a single well-priced (points for a stay) hotel in the scheme. So, hotels are likely to be your least best option…but, it's still nice to have options.
Although this concludes my series on travel hacking in the UK, it does not conclude my experimentation with this highly addictive way of trying to score cheap flights.
Although UK air miles taxes are often so gargantuan as to put many people off, with a lot research, patience and thirst for a challenge, it is definitely possible to get fly cheaply with air miles.
Although I'm still new to this complicated game, I'll continue to try out points programs and credit cards, and I'll keep you posted when I discover something new.
Travel hacking may take an entire travelling life to master, but it takes only a moment to start…so I recommend you start now.
US Travel Hackers: if you're looking for US related tips, check out the experts over at Travel Addicts.