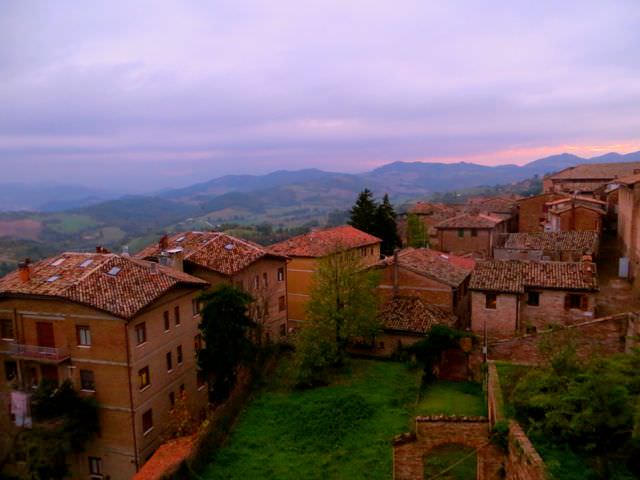 Looking for one of the best secret places in Italy? Meet Urbino…
Italy is one of those countries that keeps pulling me back. So much so that I'm starting to lose track of the number of times I've visited.
My love affair with this elongated part of Europe started over a decade ago with a trip to Tuscany and I've been exploring the different regions of this diverse country ever since.
Italy wasn't on my Travel Wish List yet I've just returned from my third visit this year. I started with a month in Italy this summer, the perfect antidote to the travel burn-out that hit me hard in Southeast Asia, and for a glorious four weeks I travelled from Pisa down to Naples, taking in Lucca, Florence, Rome and the Amalfi Coast along the way.
My second visit was for a travel conference. For me, yay. For you, yawn, so I'll say no more.
But it was my during third visit when I struck gold.
Getting off the Italian Tourist Trail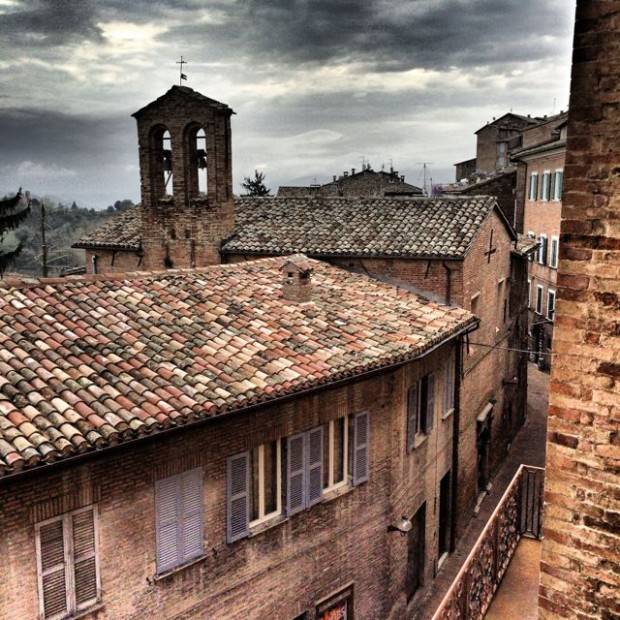 Until now most of my time in Italy has comprised a tick-list of the most visited spots in Italy, sharing elbow room with hundreds of other visitors who have come to see the same things. And, as amazing as my time in places like Florence and Rome have been, there is something much more magical about exploring the destinations where comparatively few tourists go. (I say comparatively because Urbino is not devoid of tourists, not at all – it does a healthy trade, just not so substantive when compared to its more famous neighbours).
I got my first taste of non-tourist Italy during my trip this summer when my haphazard planning style (ok, read: non-existent), send me to Tavenelle Val di Pesa. With no accommodation remaining in the whole of Florence (absent a hefty chunk out of my credit card), I was left little choice but to venture further afield, and what an experience it was (I promise to write more about that soon).
It was this unexpected journey that sparked an altogether different romance with Italy. Having consumed many of its common delights, some of them more than once, I was hungry for something different – I'd taken a big bite of Italy's local culture, absent the camera toting, tour-guide following masses. And I wanted more.
Urbino: One of the Best Secret Places in Italy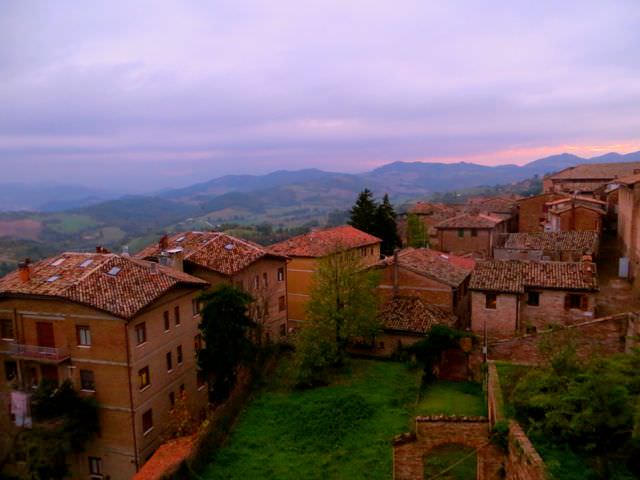 Head south-east from Bologna an hour and you find yourself in Le Marche, a region defined by its rolling, green patchwork of land where towns perch on hilltops and red-tiled roofs amble downwards as far as the eye can see.
I found myself in Le Marche by turn of fate. I wasn't supposed to be in Europe right now. I'm not quite sure where I was supposed to be – because that is how my lack of plans work, but in the midst of Europe's prelude to the depths of winter? Uh-uh. No. Not me.
Yet, my plan to sell all my worldly goods in just one week (oh, the optimism – these items have been languishing in storage for three years), failed quickly. And so I lingered in England for longer than expected – which put me in exactly the right spot for an opportune invitation to Le Marche.
Did I want to come and explore the hilltop town of Urbino? The home of world-famous painter Raffaello? The place where Italian culture cuts deep through the community old and new? A student town so full of life it can't be quietened, and you wouldn't want it to be? A city, so small I'd call it a town, complete with all of the trappings of stereotypical Italian local life – the café culture, the cobbled streets, the makeshift markets held when produce is rife? Did I want to get under the skin of this city that was in the running for European Capital of Culture in 2019?
Hell. Yes.
And so it was. For three days I consumed the culture of Urbino drinking every drop of its daily life, and then spooning what was left into my soul, like it were a good cappuccino that you never want to end.
Part of me doesn't want to write this post and share the secrets of my find. I often feel that way when I stumble across a location that has not yet hit the minds of the masses, but this secret is too good to keep. Urbino may not have achieved its dream, to be crowned Capital of Culture 2019, but it wins Indiana Jo's Best Undiscovered Destination Award for 2013.
Here's why.
1. The Impromptu Panoramas
Even in the crux of substantive renovation, Urbino wowed me within seconds of arriving. The Ducal Palace (Palazzo Ducale) is an imposing presence that dominates the skyline of the city, and despite the two towers being clad in scaffolding, conjuring up a vague association in my mind with the Petronas Towers in Kuala Lumpur, the vision caught my breath.
Yet, unbelievable as it may sound, the palace isn't the Ace in Urbino's deck.
Rising above the valleys of Le Marche, Urbino is a hilltop town that can throw a vista into your viewpoint without warning. Walking between the tall, traditional tan brick building, lost as usual, I turned a corner and was slammed by this sight, which turns out to be fairly commonplace.
The hilly cobbled streets may provide texture underfoot and demand flat shoes by default, but the element of surprise panoramas were what excited me the most about Urbino.
If you want a full panorama, make sure you take the trail up to Parco Della Resistenze. It may have a path steep enough to make you pant but at the top you can take a rest, gather your breath and inhale the views.
2. The Grandeur of Urbino: The Ducal Palace
It was a wet Friday morning when I got to the Ducal Palace for an injection of Renaissance art. In any of Italy's more popular cities the rain would have spelled long queues for such an indoor activity, but in Urbino we practically had the place to ourselves and I revelled in the deliciousness of the tranquillity.
Roaming the corridors and exploring the grandeur of the palace, I was staggered that the works of art on display were as good as anything I'd seen in the Pitti Palace in Florence. Better, in fact, for the lack of crowds.
3. The Heart of Urbino: The Cathedral
Like most cities in Italy, the Cathedral (Cattedrale) forms the heart of Urbino. Unlike the more well-visited cities in Italy, I was able to get shots absent tonnes of tourists. Better still, I was able to sit and sip a coffee and take in the views at my leisure. Without having to pay inflated prices. Ever tried that in Florence? Ever failed?
4. Unparalleled Restoration Efforts
Perhaps the one thing that warmed my heart the most was the restoration efforts that go on in Urbino. I'm not talking here about the large-scale restoration that the city is currently undergoing, as impressive as that is (until relatively recently, parts of the Ducal Palace were in ruins). I'm talking about the training that the young students of Urbino do to become masters in restoration of Italy's heritage.
Paintings, wood, metal and other materials I know too little about to reference properly, the future preservation of Italy's treasure trove is in the hands of the nation's youth and Urbino is home to one of the country's leading universities where these vital skills are being passed down.
I took a quick snoop around the university and was lucky enough to speak to one student who had been working on a piece for over a year (many of the works used for study are donated by the plethora of churches in Italy). I felt pity for the student who, not long after starting her restoration piece discovered that there was an identical painting on the reverse side. Twice the effort, I thought. Twice the excitement, her face said, reminding me that arty endeavours command a level of patience and skill I will only ever be able to admire.
5. Modern Art in a Medieval and Renaissance Setting
Art is a dominant theme in Urbino. Perhaps prompted by the ongoing presence of the Renaissance, perhaps just the combination of that many young, aspiring minds in such a concentrated area (Urbino features an Academy of Fine Arts and a Higher Institute for Industrial Art). Consequently, it doesn't take long to bump into some creativity in Urbino. And if the Renaissance period becomes too much (it did for me in Florence – reference: my nap in the Uffizi), it's good to have an alternative art offering.
And speaking of alternative, I went to see a play while I was in the city, produced by the Academy of Fine Arts (Accademia di Belle Arti di Urbino). Figuring that I can follow the opera, therefore the language doesn't need to be a barrier, I settled down to what was the most fascinating and crazy piece of performance I've seen in a long time – Senza Fin.e. Translated, it means unending, an appropriate title for a work that included a dead man, a dominatrix trapped in a TV, a human-sized rabbit and a stuffed cat that freaked the hell out of me. Definitely one I'll remember for a while.
6. Urbino's Café and Bar Culture
Life doesn't seem to pause in Urbino. I know this because I regularly try to take stalker shots of people going about their daily life (in a mentally healthy way, I promise you), but everyone was moving too fast in Urbino for that to happen. The place was vibrant with an undercurrent of excitement that was contagious. Whether it was standing at the counter for a short shot of espresso (half the price if you drink the coffee that way in Italy), or sipping a spritz on the terraces come aperitivo time, life echoed through every portico of the city bring a smile to my lips with it.
7. Urbino's Feasts
And then there was the food. I'll be doing a separate post on the feasts served up in Urbino but suffice to say, visiting in truffle season was an excellent choice!
Rome, Florence, Venice, Cinque Terre. They are destinations that make it onto most people's Italy itineraries. But the true richness of this beautiful country lies not just in its sights, but its culture that runs deepest in the small towns and cities that dot the map and are most often passed over in favour of more iconic spots. By all means, see those spots. Who doesn't want to go to Italy and see the Colosseum?
But I recommend you take the time to see more.
See Urbino.
I promise it won't disappoint.
Want to read more travel planning tips for Italy? Click below.
My visit to Urbino was courtesy of Regione Marche but I fell in love with the city all on my own.