Ever seen those articles that claim that with a bit of travel hacking you can fly for free around the world? a see them a lot, particular from US residents and the sceptic in me wonders whether it really is true that you can get free flights, and, more importantly for me as a UK passport holder, is travel hacking in the UK even remotely possible? Last year, I conducted an experiment – I signed up for a UK air miles credit card, started collecting points and tried to see if I really could travel for free. Read on for the results…
"How to travel the world for free"
"How to avoid paying for flights"
"Cost of my around the world ticket? Zero"
I've seen many articles online claiming how a growing movement of flight hackers are using air mile points to fly for free, and needless to say, these articles draw me in. As a serial traveller, the very idea that I might be able to hop on a 777 or indeed any flight for free is akin to finding the keys to the Kingdom.
However, every time I read these articles promising great travel things – for FREE, I very quickly find myself crestfallen. Why? Because these travel hacking tales seem to be the preserve of citizens of the USA.
What is travel hacking?
Photo: Don Hankins
In short, travel hacking means using air miles, hotel points and other loyalty schemes to travel the world (staying in hotels) and flying for free or at a significant discount. Often these points are obtained and accumulated by using a promotional credit card that allocates a large chunk of points as a reward for signing up and using the card. However, all of the stories that I've read about from these self-proclaimed travel hacking ninjas have been written by the same core of people – citizens of the USA.
As a Brit, these free travel stories always made me green with envy. Absent a US passport and a US credit card, it looked like my lifelong dreams of free travel around the world were out of my reach…or were they?
I decided to do some research to see if travel hacking in the UK was possible.
My results – The points I collected
Photo by: Images Money.
Last January after a fair bit of research, I signed up for a UK credit card that offered me the potential to try and gain some 'free' travel.
The credit card scheme I signed-up for was the Lloyds Premier Avios Credit Card and I was provided with two cards:
i) an AMEX that offered 1.5 points per £1 spent; and
ii) a Mastercard that offered 1 points per £5 spent.
As AMEX isn't accepted everywhere in the UK – my local Costa Coffee, for example, wouldn't let me trade a flat-white for a swipe of my AMEX. Therefore, it was useful to have a second points collecting card even if the points-per-pound spent were lower.
The reason I chose the Lloyds scheme at the time was because it offered two sign-up advantages:
i) 30,000 bonus points if I spent £3,000 within 3 months; and
ii) a free partner flight if I spent £15,000 within 12 months.
Yes, that's a significant spend but I happened to sign-up in a year when I was facing some significant cost outlays (lawyers, dentists and estate agent costs all in the first six months of the year – ouch). If I was going to have to part with that much cash then surely I should get something beneficial like air mile points in return?
There was a £50 annual fee for the card (because it was a premier service) but with some rough and ready calculations I decided that the points I would earn would more than cover the one-year fee.
My cards arrived mid-January and after a year of collecting points I cancelled the credit card (not wanting to incur a second annual fee), I cashed in on what I'd accumulated, and turned my points into flights.
In one year I gained:
i) over 31,000 air miles (straight points that came from my day to day spending) ("Accumulated Points");
ii) a travel voucher for 30,000 bonus points, which had an expiry date of May 2014 and a requirement that I book a minimum 2-night stay (via the air miles scheme) in a hotel at the destination I flew to ("30,000 Free Points Voucher"); and
iii) a travel voucher for a free parter flight, which had an expiry date of June 2014 ("Free Flight Voucher").
I was collecting points with the Avios scheme meaning I could translate my points into flights with British Airways and a small number of additional airlines including FlyBe, Monarch and Iberia.
Note: the credit card bonus offers change regularly so you will need to show around to get the best deal for you – more on this in my follow up article (coming soon).
Could I have collected more points?
The answer to this question is a definite yes…if I'd been in the UK for more of the year.
Both my Lloyds AMEX and Mastercard incurred very heavy charges for use overseas and therefore for a large part of the year I didn't use the cards at all and couldn't collect points. This included while I was in Africa in April and then in Asia and Europe from May to August and later during the myriad Euro trips I took last Autumn.
All in, there were probably around 7 months of the year when I wasn't collecting points.
Spending my points – the flights I took (and the costs)
In February 2014, I spent most of my Accumulated Points and used both of the travel vouchers (30,000 Free Points Voucher and Free Flight Voucher) to get:
i) 2 one-way economy class flights from London to Cancun with BA.
Cost in points: 25,000 of my Accumulated Points. I also used the Free Flight Voucher for my Travel Amiga, Karen (that had an equivalent value of 25,000 points).
Cost in cash: £461.38 (£230.69 per person)
Note: I opted for a one-way ticket to México because I'm travelling on a longer trip. If I'd bought two returns ticket, it would have cost 50,000 in Accumulated Points (which I didn't have) and £736 in taxes (£367 per person).
As it was, my Travel Amiga had to buy a separate return flight to the UK after her holiday was over but that's more of a quirk of the way I travel than the Avios points scheme.
ii) 2 return business-class flight to Amsterdam
Cost in points: 36,000 (9,000 per one-way ticket). For this I used the 30,000 Free Points Voucher and 6,000 Accumulated Points.
Cost in cash: £294.50 (£147.25 per person). That cost comprises £100 in taxes (£50 per person for a return Business Class flight) and £194.50 for 2 people for 2 nights in a 4-star hotel in Amsterdam.
It may seem curious (read: stupid) to fly to Amsterdam Business class from London when the flight is under 1hr and there are plenty of low-cost airlines in Europe who can hop the distance for the fraction of a BA flight. I couldn't agree more. But here's the thing – the small print of the travel vouchers bit me in the ass…hard…
Not optimising my points thanks to the small print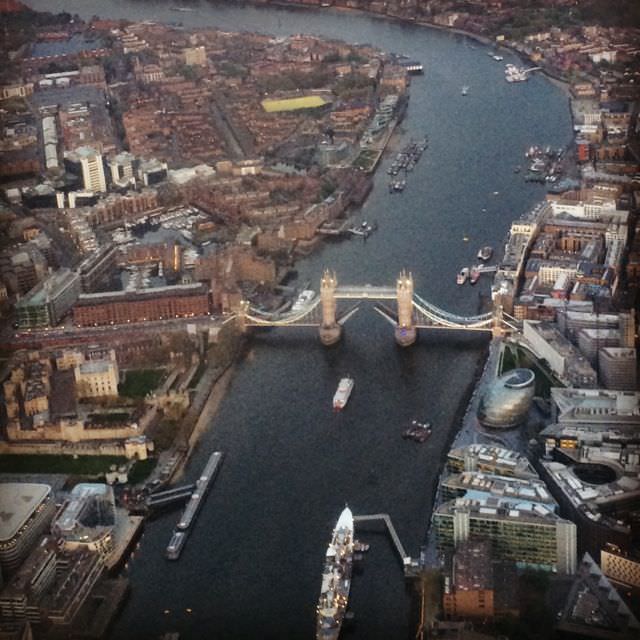 My original plan when I took out the credit card was to fly to Japan using a combination of my Accumulated Points plus the 30,000 Free Points Voucher for my ticket, and then take my dad for free using the Free Flight voucher. It was a nice idea, but I didn't managed to collect enough points in time (I got the card in January and flew to Japan in April).
Consequently, I didn't get around to applying real attention to this until a year later, by which time I had a nice stack of Accumulated points and had both the 30,000 Free Points Voucher and the Free Flight Voucher sat in my airmiles account. Yay!
I knew I wanted to head to Latin America for around 8-9 months so planned to use the 30,000 Free Points Voucher for my ticket to México, and I invited my Travel Amiga to join me for a couple of weeks' holiday, which would also allow me to spend the Free Travel Voucher. It was going to be ideal…
Except, therein lay a problem. Tucked into the small print (which I'm usually so damn good at reading…and understanding) was a small condition that precluded me from using both the 30,000 Free Points Voucher and the Free Travel Voucher together.
"Not to be used in conjunction with any other voucher." It's a standard condition. One I've not only read a gadzillion times, but have written into promotions on countless occasions during my lawyer days.
In my defence, the original marketing material, which described the bonus offers of 30,000 points and a free partner flight left me with the distinct impression that me and a companion could use the vouchers to fly together – one to note, Lloyds (and Mr Trading Standards). But, tucked away in the damned small print were the words that would prevent that from coming to pass (#legalfail).
Of course, this only came to light when I came to book the flights to México, a few weeks before I was going to fly.
Unable to spend the points how I'd hoped, I had to approach my travel plans more creatively. As a result, I used 25,000 of my Accumulated Points for my own flight, which meant I could then use the Free Flight Voucher for my friend. Yay, my México trip was going ahead!
But that left me with the small matter of the 30,000 Free Points Voucher which was fast due to expire (within a month). Not wanting to embark on a long-distance jaunt while I was planning for my Latin America trip (and honestly not wanting to hand much more money over to BA in taxes), I opted for a Euro Trip.
Knowing that there would be no refund of unused points, I opted for two business class flights just to get the maximum use out of the 30,000 Free Points Voucher (two return economy class flights to Amsterdam would have used only 18,000 points). It meant that I had to hand over an additional 6,000 of my Accumulated Points to secure the Business Class tickets, but that felt like a much better deal than letting 12,000 points slip away unused. Plus, I got the chance to visit a country I'd not been to before, I flew out of City Airport and, thus, over the city of London (another first for me), and I have Olympic Gold standard skills when it comes to consuming Champagne, even in just a short, 45-minute flight.
In summary: What travel perks I got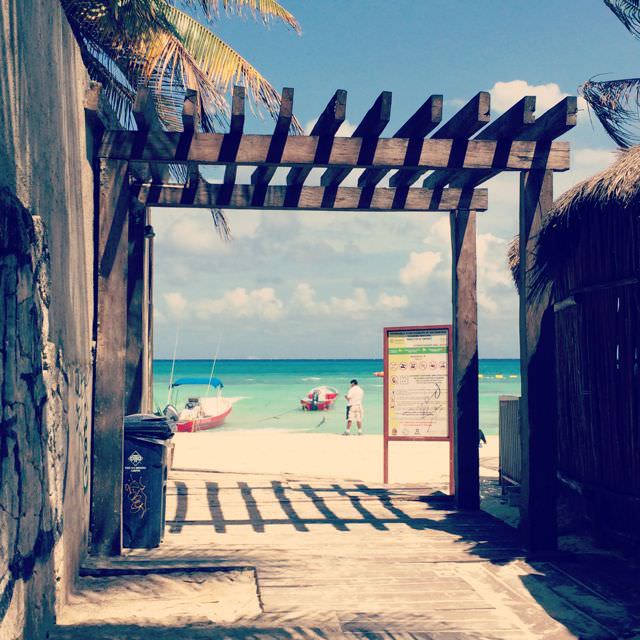 Ultimately, my year of collecting points got me six single-leg flights of which two were long-haul (economy class) and four were short-haul (business class) with British Airways.I also had to pay for two nights' accommodation.
Total cost in points: 61,000
Total cost in cash: £755.88
Depending on your view on flight prices, you might think that's not a bad deal, but the important point to note is that at over £750, my flights were: Definitely. Not. Free.
Are points or cheap flights the better deal?
With a nearly £800 spend, the obvious question is, wouldn't it be cheaper to just book the flights without the jiggery-pokery of collecting points and converting them?
In part, the answer is yes.
Had I decided to fly with one of the low-cost European airlines, I'm certain that two return flights to Europe would cost under £200 (even BA right now is charging £45 each way to Amsterdam).
As for the flights to Cancun, there are many charter flights that take hundreds of holiday makers to the Yucatán peninsula in México each week meaning that seats are plentiful and competition pretty fierce. Around the time of booking, return flights to Cancun were coming in around £600 per person.
Let's assume for simplicity's sake that a single-flight comes in at half that, at £300 (the reality is that one-way flights to Cancun from London were actually almost double their return price at the time I was booking – don't ask!), then the price for two people to fly one-way to Cancun is £600.
Add the two together (£200 to fly to Amsterdam and £600 to fly to Cancun) and you have pretty much the same price as I paid as a travel hacker!
That doesn't seem like such a great deal, especially when you factor in that I had to surrender 61,000 points (which I'd had to spend a shit tonne of hard cash to accumulate).
So why the hell would anyone want to try collecting points?
Photo by Ruben Schade.
It's a good question…but for which I have two good answers:
i) I didn't use my points in the smartest way – I didn't even come close, but you could! During my flight research I could have flown to Madrid with Iberia for only 50p, meaning that there are some very good deals to be had. Also keep in mind that part of my costs included a 4-star hotel for 2 people (I could have paid less and taken a 2-star hotel).
Thanks to my quirky travel plans, lack of advance planning, inability to read the small print (quite the catalogue of errors here!), my need to buy a one-way ticket and purchase of a Business Class ticket to Europe (who even does that?), I didn't maximise my points.
ii) quality – for the same price as I would have paid to fly with a low-cost airline to Amsterdam and to fly in a cramped, kids-squealing-the-entire-way charter flight to Cancun, I got to to fly in the spacious seats offered by British Airways, including Business Class to Amsterdam.
And because I flew with British Airways, I didn't have to pay extra for baggage, I got free (close to edible) food and those lovely gin and tonics that make my flights so much more fun. Oh, and let's not forget the in-flight entertainment that makes an 11-hour flight sail by.
Can you fly for free or nearly free?
Let's address the "free" flights claims that I see floating around the web. I have not, in all of my research, come across a single flight where I could use points and hand over no cash for a flight. Why? Because there is always the small matter of taxes and fees to cover.
With BA, you can pay just a flat fee for Reward flights to Europe of only £35 for a return economy class flight (£50 for Business Class). It's not a bad deal, but it's NOT FREE.
US experts, correct me if I'm wrong, but I believe the same principle applies for collecting points in the US. Sure, taxes may be lower, but free means no cash at all and from what I've seen, that's nothing more than a travel dream.
But what about close to free? I'm happy to compromise on free if I can get something close to free and that flight I stumbled across – Madrid for only 50p with Iberia – is a very good example of how cheaply you can fly with the benefit of points. So, yes, I believe with enough research, advance planning and flexibility, there are definitely some deals to be had.
Just because I failed to pull it off, doesn't mean you can't.
Interested in finding out more?
This article is the first of a four part series. You make also be interested to read:
Choosing a UK Air Miles Credit Card
Main image: x-ray delta one