Have you ever felt like the Travel Gods are mocking you? You know, one of those trips where you have become more of a travel comedy than a travel pro, where you can't seem to do right for doing wrong and you go to sleep each night wondering whether to laugh or cry…or both? As I reminisce the highs and lows of my most recent trip, it occurs to me that this particular foray into foreign lands came with more than the average number of challenges – I managed to amass enough travel tales to last a life time. 
For your enjoyment, here are some of the crazy travel stories that came to defined my most recent trip. If you like, check out my other posts: 10 Times Travel Made Me Sick and 20 Worst Things That Happened to Me While Travelling.
1. Pre-trip planning fail – the expensive way to travel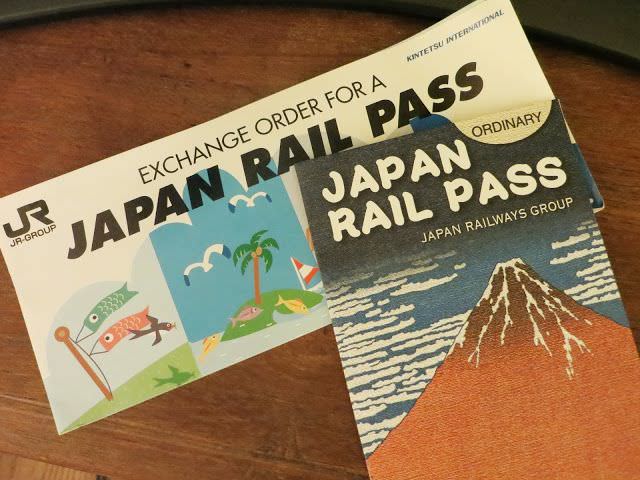 I sat on my posterior for three months in the UK lamenting my static location pretending that my trip to Japan was a far off dream. Yet, day–by-day my departure date neared. During those three months I could have been booking tickets, rooms, jabs and the like but I idled so much that in the final week before flying I had to express DHL my Japan Rail Pass, premium deliver my Amazon travel goods, pay for express postage on my supposedly free business cards, pick at the overpriced remains of the hotels in Japan (people book way too far in advance there) and reach the point of near legal action with my UK National Health Service who refused to administer a Typhoid booster because I'd not got round to registering a permanent address sooner (apparently my website address is insufficient).
It was a level of stress and expense I could have lived without. Yet, in hindsight, it seemed indicative of the shape of things to come…
2. Booking 'Romance Hotel'…with my dad
I was so relieved to find any hotel near Mount Fuji (on my must-see list for my first two weeks in Japan when I was travelling with my dad) that I clearly didn't read the small print. Arriving at the hotel we were greeted with a not so subtle pink illuminated sign declaring that we were at a 'Romance Hotel' (the exact words, I kid you not). My face turned brighter than the neon sign as a torrent of profuse apologies to my dad spewed from my mouth.
Sharing a surname didn't help as we corrected that we were father and daughter and I explained (not for the first time) that a) I am an idiot and b) yes, I do travel for a living. Fortunately, the hotel staff found us a twin room and even more fortunately, my dad laughed off the whole experience despite the fact that post-coital couples joined us at the bar wearing nothing more than their kimonos. Usually I relish the opportunity of an upgrade from hostel to hotel. Not this time.
3. The Mount Fuji F*ck Up – I can't see you
Seeing as I'm on the topic of the aforementioned hotel, it was selected purely for the purpose of seeing Mount Fuji. At over $200 a night (that's what happens in Japan when you book late) I thought that views were practically guaranteed. Not so. Even if you book a Fuji View room. Despite splashing over $400 on the Romance Hotel (still cringing as I write this), Fuji remained hidden our entire stay. In fact, the only time we got clear views of the elusive mountain were when we sailed past it, quite unplanned, on the train from Kyoto to Tokyo.
4. FujiQ Highlands – The Most Expensive Bowl Of Ramen
With no views of Fuji and the entire town shut down despite it being two weeks before Golden Week (How? Why?), we took ourselves to the FujiQ Highlands to try out Japan's record-breaking roller coasters. The sky looked threateningly grey, but we were told that rain wasn't scheduled until 9pm when the park closed. And, because that is how impressive the Japanese people usually are, we believed them.
We hit the queue for the first roller coaster we could find and after a 2hrs 45 minutes wait, we were next in line, the empty seats tantalising us with their proximity. But then there when an announcement – the rides were closing due to rain. We stood, frozen, for several minutes in a state of denial and genuine frozenness before traipsing over to the uninspiring food court. During the next two hours the rides remained closed and we eventually admitted defeat, heading back to the Romance Hotel (yes, still cringing). At $50 each for completely unused and non-refundable theme park tickets, it was the most expensive ramen I've ever eaten. I'm still not convinced my dad can see any travel comedy in this particular experience.
5. The first time I ever messed up my flight date
My travel luck being what it was, I meticulously planned my last days in Japan only to turn up at the airport a day early. I'd sealed my fate the month before insisting I didn't need to pay the extra $150 for a flexible ticket. Obviously, that decision came back to bite me as I stood at the check-in desk, bag on the scales, precisely one day before I needed to be there. Had I bought the better ticket, I could have hopped on that day's flight. Instead, the Japanese lady said (with the nicest smile) that she'd see me the same time tomorrow.
Of course, turning up a day late would have been worse but with a $60 round trip back from Narita into Tokyo, it made more sense to book a $50 airport hotel that included a free shuttle back to the airport.
The journey the next morning should have taken 15 minutes. However, while I was sleeping the Travel Gods had filled the hotel with over 300 passengers from a cancelled flight, all of who were trying to board the 8am shuttle.
As I watched one bus after another leave the hotel without me, the inflexibility of my ticket loomed large in my mind and I resorted to behaviour that is close to illegal in Britain – I jumped the queue. Battling my way past vicious scowls, I pleaded my suitcase-free, solo-traveller status to the bus driver who let me squeeze on provided I would hold a bunch of boxes in place and stop them slamming into his head ever time he had to hit the brake. Deal. I got out of Japan by the skin of my teeth….despite getting to the airport a day early. (It wasn't the last time I mess up my flight – I went on to miss several and wrote 12 Tips – What To Do If You've Missed Your Flight).
6. Bed Bug Bingo – Full House
Landing in Kuala Lumpur for a short layover after Japan I was looking forward to staying in a hostel I'd been to before, but my excitement soon passed when I was greeted by unwelcome hosts – bed bugs. Not in one bed, but 3 beds across 3 different rooms. Obviously, these things are usually discovered in the middle of the night and at 3am I found myself traipsing my belongings from one room to another as each new inspection revealed more bugs. I trudged out the next day, exhausted, as the men with chemical killing spray arrived, certain the owner suspected me of infecting his entire hostel.
It was the first time I'd experienced bugs since Mexico the previous year and I was kind of relieved that my annual run in with bed bugs was out of the way…or so I thought. Kuala Lumpur, the Philippines and twice in Italy, even down to my last night in my last hostel – I meet more bed bugs on this short four-month trip than during my entire 3 years of travel.
The upside? I'm now fully proficient at spotting bed bugs.
7. Philippines flight fiasco
After Kuala Lumpur, my next stop was the Philippines, a destination I picked by waving a finger at a map with my eyes closed. Like many of the places I visit these days, I turned up at the airport planning to do my country research en route – a significant error, it turns out, as I nearly got kicked out of the country before I got a chance to arrive. Apparently trying to board a flight to Manila with a one-way ticket is flat-out not allowed.
This substantive fail led to an unnecessarily stressful 40 minutes as I tried (over 3 devices – laptop, iPad, iPhone) to panic buy a random outbound flight, all conducted over the airports 1980s internet speed with one eye on the soon to close check-in desk. Fortunately, I made it, but not without losing a kilo in sweat.
8. The six-hour quest for contact lens solution and strawberry bra smiles
Speaking of sweat – the rest of my Philippines trip followed the now firmly formed theme of failure and I found myself near homeless one night after another as I hadn't booked any rooms in advance (something I'd wrongly assumed wasn't required in low season).
After three weeks of battling the Philippines' tourism system, an immense dislike of the food, and travel paranoia circling, I re-routed to Vietnam, a country that first injected me with incurable disease known as wanderlust.
Things started well in Ho Chi Minh City as I reacquainted myself with the impressively crazy traffic and stumbled across the best find – an amazing street-food sushi stall that could turn out a plate of fresh sashimi for under $3. Chomping through raw fish that was as good as anything I'd eaten in Japan I was convinced I'd escaped the curse of the bad Travel Gods.
Until I ran out of contact lens solution.
It may sound like the simplest problem and, in England, it would be – I would pop to Boots (a health and beauty shop) and restock. Unfortunately, the same level of simplicity doesn't prevail in Vietnam. Yet, I didn't know this as I set out on my 30-minute errand that would turn into a six-hour quest in Saigon's humidity.
It took more than the average length of time to find a pharmacy in the disorganised streets of HCMC but my task didn't end there as I was told I needed to go to a health and beauty store. An hour later, I finally found such a store only to be told that I needed to visit an optician's. Two further hours sweating through the smoggy streets and I stumbled into the opticians. But instead of ending my quest, I was given the news I didn't want to hear – I needed a pharmacy.
I didn't know whether to laugh or cry, but both became irrelevant when I realised I had a bigger problem. After hours of walking I was lost in Saigon, mapless (of course, I'd given it to another traveller the night before) and without the full address of my hostel (another first for me as I never leave 'home' without a hostel business card).
I heaved my exhausted body into the first café I saw so that I could use the facilities and was met with the cruellest of all tricks of the Travel Gods, who had clearly just been warming me up in the travel comedy in which I seemed to be starring. Sweating (as is common in Vietnam's punishing levels of humidity), the colour from my bright pink bra had leached through my light pink top providing two large 'smiles' where the bottom of my bra ended. It looked like I had leaned in two glasses of Strawberry Margarita.
Returning to my coffee with full knowledge of how I looked followed by a further two hours walking before I finally found my hostel was one of the greatest exercises in humiliation I have experienced to date. Complaint to Victoria's Secret is still pending.
9. Nha Trang: If it didn't rain it poured
The main purpose of my trip to Vietnam was to reach the one place I'd missed on my first trip to the country – Nha Trang, a beach area I'd read about in a novel set during the Vietnam War. It was a place for R&R back then and, boy did I feel in the need for R&R. The other upside was Nha Trang's climate, which had an alternate rainy season to the rest of Southeast Asia and therefore promised sunshine instead of clouds.
By now I could have predicted that during my stay, Nha Trang would have some of the worst and most uncharacteristic weather ever. The rain came down in buckets so large that I inhaled water as I breathed and attempting to head out for dinner I found myself wading knee deep through the flooded streets, a stray, presumably used, condom momentarily wrapping itself around my leg for good measure (an all-time travel low).
And yet, my troubles didn't stop there. With little else to do in the rain but eat and drink, I did both until I was struck with the inevitable – travellers diarrhoea (something I didn't suffer even when I accidentally ate womb and intentionally ate fugu (deadly puffer fish) in Japan). For nearly a week I languished in my room sipping electrolytes and living in fear of venturing too far from the bathroom until I reached breaking point. For my sanity and my health, I decided to return to Europe. A month in Italy enjoying the Renaissance Art had been on my travel list for too long and it seemed like the perfect antidote to Asia's monsoon. So, at a cost of $200 (it seemingly costs more if you buy flexibility after the ticket purchase) and in a bid to outrun the Travel Gods I procured a flight change to Italy, leaving in less than a week.
10. Snakes on a plane…or in my room
Obviously, the second I booked my flight out of Vietnam, the clouds lifted and the sun came out. But I didn't mind because I worked in a stop in Hoi An, one of my favourite parts of Vietnam, for a quick silk shop. I also thought I'd use the non-beach time to get some work done and was in the market for a hotel room with decent natural light and, if possible, a desk. Location, cleanliness and nice staff were an unnecessary bonus.
As my trip's theme would dictate, this wasn't the easy task it should have been and I experienced a day that involved 3 hotels and 8 rooms with problems that ranged from a bathroom door balancing on one hinge threatening to kill me (I was happy to stay in that room, but the hotel insisted I move), a peculiar item jamming the card slot that operates the a/c (I'm convinced they think I did it), a room where I had to have everything on (tv, a/c, fan, radio and lights) or nothing on, another room with wi-fi and power that would work for two manager's devices but not mine and, ultimately, as I sat exhausted in the 3rd hotel, my hands in the air challenging the Travel Gods with 'anything else for me', I looked over to see their response – a snake in my room. Seriously?!? A long, green, slithery snake stood up (or whatever the right wording it) eyeballing me with its beady stare.
Unsure if I was supposed to make myself look big (or does that apply to bears?) while wondering if I could locate a mongoose, I somehow managed to make a slow, calm escape. Once in the hall, the room door closed behind me, hysterics kicked in "Snake, snake, snake!!!" I shrieked like I'd been bitten.
The hotel dealt with my feedback with professionalism and I was evacuated for several hours. When I returned I saw the remains of a scene I wouldn't have wanted to witness first hand but on the plus side I was given a wonderful upgrade to a snake-free room with a/c, power, wi-fi and natural light. Hallelujah!
As the receptionist helped me make my final room move, bags in hand, she explained that she had never seen anything like it during her entire life working in hotels. I shrugged no longer surprised by these ridiculous incidents that were becoming common occurences in my life.
11. Bolshey in Bangkok
From Vietnam I flew to Bangkok and from there I was heading to London then Italy. Experience during my trip taught me some valuable lessons and I got to the airport in plenty of time for my flight in full expectation of meeting a hitch along the way. Sure enough, I found one – one that was entirely of my own doing.
The events of the previous months, apparently having taken a toll on my brain mass and mood, reached a peak at the airport when I realised I had foolishly sailed past the tax-free good inspection desk (air-side), which I needed to visit to claim back the tax on my electrical goods.
After being sent from place to place like a human tennis ball I ended up back at security where I tried to negotiate a path back to the tax inspection booth. "No," was the unwavering response I was given. It made no sense – I had time, I was prepared to re-do security checks, what was the problem? The system seemed crazy and with frustration reaching a peak, I wasn't shy in sharing my views with the security officer in charge, my voice more than firm as I stood face to face with a man….in Bangkok…with a gun.
As reality dawned on me, I retreated not even finishing my sentence. What had I become? A stressed out, over-angered idiot – that was the person I'd been when I was a lawyer, not when I was a happy-go-lucky traveller. Shocked at my own behaviour, which could have gotten me into a fair amount of trouble in Thailand where confronting the authorities is generally inadvisable, I skulked onto my flight determined to lie down in a cold, dark room and have a good think about my behaviour.
12. The travel comedy continued in Italy
Having a chat with myself helped my mental health, but, for the most part in Italy, I continued to play the lead in the travel comedy that had become my life:
I had to throw myself in front of the Stanstead Express after missing my stop on the tube and nearly missing my airport connection (fingers crossed the driver wouldn't take the easy option of ploughing me down instead of stopping);
bed bugs got me my first and last nights in Italy;
despite being diligent at uploading my photos, my SD Card Reader broke and in the short 2 weeks while I waited for my friend to bring a replacement, my memory card broke, taking all of my Florence photos with it;
my lack of planning resulted in three hostel changes in Florence including to a campsite on the only night that it rained – saturated beds are no fun; and
I got food poisoning during a restaurant review, providing there is no such thing as a free lunch. This obviously coincided with the one hostel in Italy that had a 'toilet paper in the bin' policy (mental return to my toilet troubles in Nha Trang).
13. Mosquito bites, foot fungus and a determination that can't be beaten
While recounting the travel comedy that has defined my latest trip, I'm recovering from a splinter that got lodged in my finger and turned a tad green, dozens of mosquito bites that are more hellish than anything I encountered in Africa and a foot fungus I acquired some time back in Asia.
Safely back in England, seemingly having left the Travel Gods at the departure lounge in Naples (I think they got side-tracked in Duty Free), I'm left with slight trepidation for what they have in store for me next. But it doesn't matter, because experiences (travel comedy or not) make for the best stories, cloudy skies provide the most dramatic sunsets and rainbows only come after the rain.
I'll be looking for a triple rainbow some time soon!
Related Articles: