Leaving behind the cold British Winter, I landed back in Buenos Aires with its 33 degree heat.
I was staying with friends who had rented an apartment in the city and at risk of falling from one bottle of wine to another, we decided to search for an activity to distract us from the Malbec.
All credit goes to Louise for finding Tierra Santa. The Lonely Planet guide describes it as a religious theme park, which claims to be a World's first. You might wonder why no one has thought of this before?!
Activity determined, off we trekked, in search of Jerusalem in the heart of Argentina. And we found it. From a recreation of the Creation – with strobes and a moving gorilla, to the Nativity, the place was overwhelmingly full of…religion. There was a recreation of the Last Supper, the Crucifixion and, of course, the resurrection where a 40ft animatronic Jesus rose into the sky, opened his eyes and turn out his palms to his onlookers below. Amazing ;p
I don't think I will need to explain the wonder of the day as the pictures below speak a thousand words. All I will add is that, yes, they are real airplanes landing just 100 metres outside of the theme park and no, we couldn't understand the presence of Gandhi either.
I will leave you with a final quotes from the Lonely Planet: "Tierra Santa is a magnificent blend of tacky kitch and religion rolled into one. Many devoted Argentinians take it seriously and are visibly moved when the oversized Jesus gazes upon them." (The presence of the happy, real nuns go to prove it – apologies for the blurry pic, those ladies can move!).
Tierra Santa in Pictures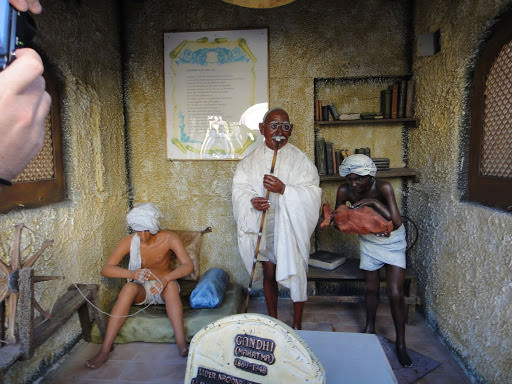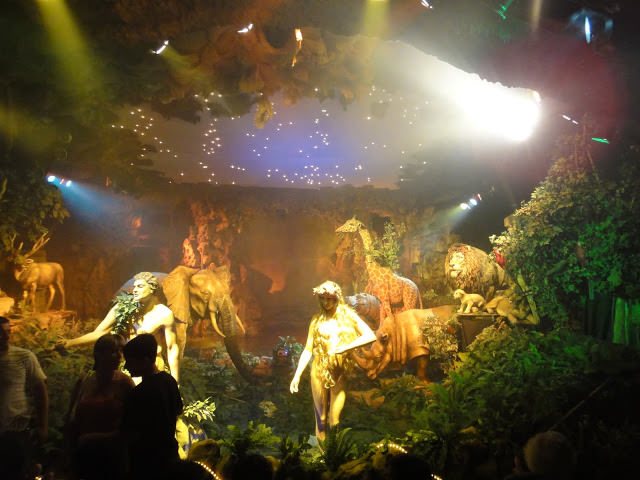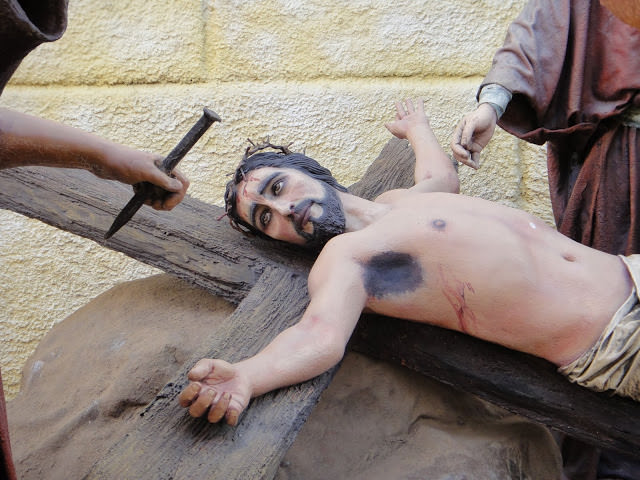 Despite not being religious, the day was a wonderfully, if not truly odd and slightly crazy experience that I'd recommend to anyone.