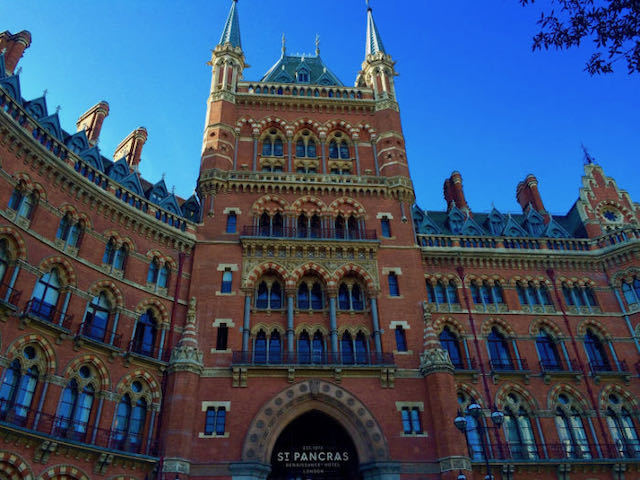 Got some time near Kings Cross St Pancras in London but don't want to take on the vastness of the city? Or perhaps you've 'done' Covent Garden so many times you feel like you could become a tour guide. Why not explore one of London's most up and coming postcodes? Here are 25 things to do near Kings Cross St Pancras. If you're visiting London, you might like my guide to the 50 Best Things To Do in London
1. Track down Platform 9 and 3/4 from Harry Potter fame
It's just plain bad luck that you didn't get your enrolment letter for Hogwarts but you can still recreate the magical moment of trying to slam a luggage trolley through the wall of platform 9 and 3/4 at Kings Cross St Pancras. Trolley supplied. (No idea what I'm talking about? Start here with the Harry Potter books. You're welcome). Wander around Kings Cross station long enough and you'll find the platform. Or, check out my map below for the exact location. Be prepared to queue if you visit on a weekend. You can buy 'skip the line' tickets here if you prefer.
Love Harry Potter? Take a Harry Potter Tour
If the mention of Platform 9 and 3/4 have to whet your appetite for a bit of Potter mania, you're in the right place – London is not short on Harry Potter-themed activities. Here are some of the most popular and best-rated options:
2. See the glorious St Pancras Station building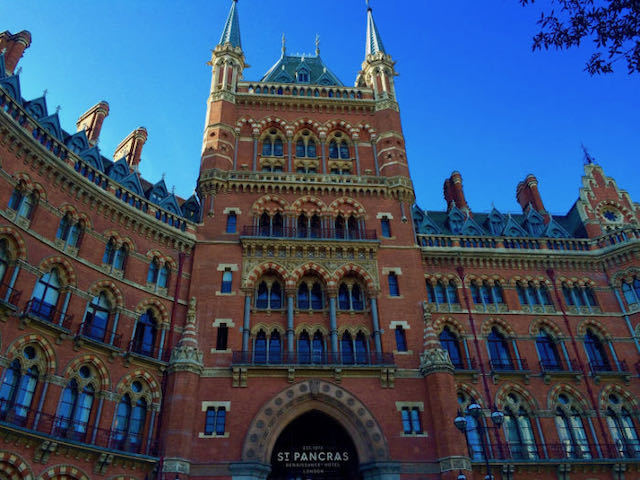 For years I used to commute through St Pancras station and have taken the Eurostar to Paris…and Brussels. Yet I never took time to look around. I also never stepped outside the building, which was borderline criminal because…well, just look above.
3. See the highlights inside Kings Cross St Pancras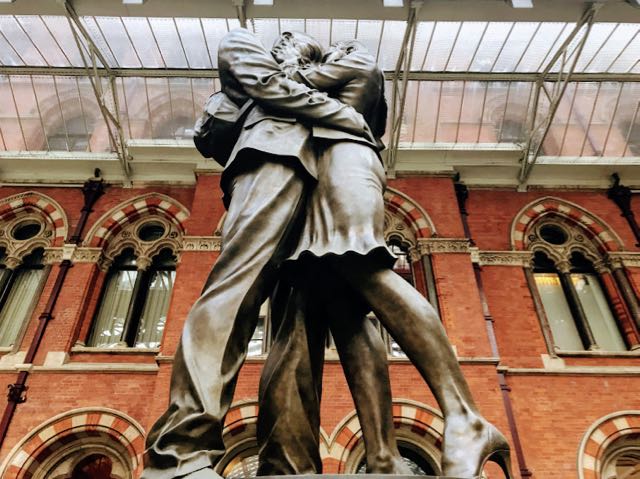 The Dent Clock – located on the upper floor, near the Eurostar, the Dent Clock is a replica completed with painstaking attention to detail after the original was dropped and shattered into a billion (guesstimate) pieces.
The statue of John Betjeman – is also on the upper floor, Mr. Betjeman is famous for saving the station from being knocked down in the 1960s.
The Meeting Place – also known as the Lover's statue, the original design had the lovers kissing but British prudishness prevailed and the lovers are more innocently knocking heads. You'll find it under the Dent Clock.
The Olympic Rings – you can now park your bottom on the rings that hung in the station while London hosted the 2012 Olympics. They have been carved up and turned into seating outside the Southeastern high-speed platforms.
Is Kings Cross and St Pancras the same station? Strictly speaking, Kings Cross and St Pancras are two separate stations. However, they are right next to each other, separated by one road. Since recent renovations, they are commonly referred to as one station – Kings Cross St Pancras.
4. Have a glass of Champagne at Europe's longest Champagne bar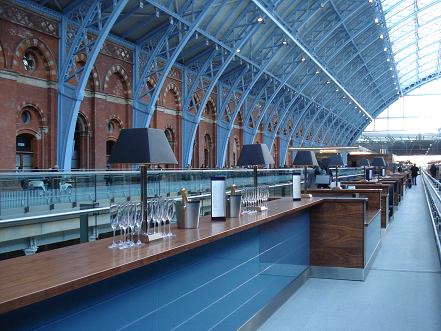 Searcy's Champagne bar, located on the upper floor of St Pancras Station, is in a perfect spot for some pre-Eurostar fizz. But that's not its only attraction – it happens to be Europe's longest Champagne bar, stretching 98 metres under the station's sweeping glass roof. Reservations aren't required (why would they be – this is the longest Champagne bar in Europe) but you can book ahead if you prefer. The bar serves food and afternoon tea as well as Champagne and other tipples. Tip: take a warm layer if you're visiting in winter – all that glass makes for a chilling experience. The bar does provide blankets if you get cold but you may prefer your own items.
Alternative? If Champagne's not your thing but you're after a fun night out near Kings Cross St Pancras, try a pub crawl around neighbouring Camden. Otherwise, this Historic Pub Tour includes some of my all-time favourite pubs in London.
5. Visit the British Library
With over 150 million items and a collection that dates back 3,000 years, a visit to the British Library should definitely be on your list. The free and permanent exhibition: Treasures of the British Library is the best way to see the highlights of the library, including the Magna Carta, Jane Austin's notebook, and lyrics written by the Beatles. Don't miss the statue of Sir Isaac Newton (pictured above) in the British Library Plaza.
6. Swing on the IFO swing
Wait? What? Let me explain: an art installation, IFO (Identified Flying Object) is a giant birdcage that's lit up at night. Mainly it's grounded but on occasions, it's hoisted into the air to decorate the night sky. There's also a swing inside it – suitable for adults and kids. Tried and tested. The IFO is a short walk from Kings Cross St Pancras station opposite the German Gymnasium (see my map below). You can find out more here.
7. Take a heritage walking tour near Kings Cross St Pancras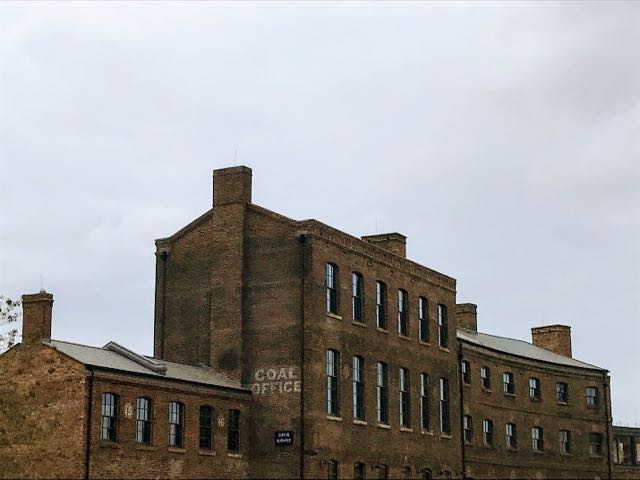 Kings Cross has a thick history. Its roots are in the industry thanks to the railroads, but the two World Wars hit the area hard. As freight fell into decline, so did the surrounding neighbourhood. By the 1980s, Kings Cross was so steeped in iniquity it had become one of the city's red-light districts. But times turned again. The 1990's heralded significant regeneration and Kings Cross is now one of the city's coolest postcodes.
What I particularly like about this spate of urban regeneration is the nod to the area's past. Old buildings have been retained and restored and development has been sympathetic to Kings Cross' industrial past. Fortunately, there has been no 'thoughtful retention' of the area's more illicit phase and anything you see online that suggests otherwise is flatly out of date.
Heritage highlights around Kings Cross St Pancras
The German Gymnasium – built in 1864 for the German Gymnastics society, was the first purpose-built gym in the UK. More to my liking, the gym is now a restaurant and bar.
Gasholder No. 8 – one of the original gasholders from the station's industrial days, it's now a park because what else do you do with an empty gasholder? Apart from turning one into apartments, which is also a work in progress near Kings Cross. If you have the millions necessary to buy one, can I come around for tea to have a nose about it?
The Granary – the previous function of this building is self-evident. Today it's home to the world-famous Central Saint Martins art college. Have a peek inside to see how vast the granary once was.
You can take a free self-guided walking tour using this downloadable guide (smartphone version also available). If you prefer to take a tour with someone who is bursting with local knowledge, check out Isabelle Seddon of Unique London Tours. I'm forever in her debt for introducing me to Ruby Violet's ice cream (see below).
8. Enjoy some green space
As with most major cities, green space is something you need to search out rather than stumble upon but there are a couple of options to put on your list if you do want some greenery. Here are some local green spaces in Kings Cross.
Gasholder No. 8 – as mentioned above, this former gasholder is now a park.
Camely Street nature park – a wildlife reserve created from the wasteland, Camley Street nature park is a mix of woodland, grassland, and wetland by Regent's Canal. Look out for birds, butterflies, and amphibians.
Skip Garden – an urban garden with flowers, veg, and herbs, Skip Garden is a community effort that has been built from recycled materials. There's a restaurant attached where you can taste the home-grown produce.
9. Dance in the dancing fountains at Granary Square
If you wait for a warm sunny day to stand amongst the dancing water fountains in Granary Square, you might be waiting a while but you can always dip a toe…or just take a picture, shoes still firmly on. The Granary Square fountains are accessible all day, all year. Brave enough to go in? Your reward – the Granary Squirt App – control the fountains yourself and chases a snake of colour across the water sprays.
10. Eat, drink and shop at Coal Drops Yard
Coal Drops Yard is one of the latest additions to the redevelopment around Kings Cross. Small but perfectly formed, if you have some time to kill between trains or just have a few hours to spare in London, Coal Drops Yard is a perfect thing to do near Kings Cross. Under 10 minutes by foot from the train station, you'll find a small collection of shops, cafes, bars and eateries and, if nothing else, it's a great place for a wander. The coal drops Yard is heavily signposted from the train stations. You could probably get there without even looking at a map. If you do want a map – I've included one at the end of this post. You can find a list of what's on offer here.
11. Enjoy street food at Canopy Market
I probably should put this before Coal Drops Yard because if you turn up on a dry day when Canopy Market is on, you'd be better having a wander around the street food stalls than eat at one of the restaurants (subjective opinion from a street food fan). Canopy Market is everything about a street food and craft market that's done well. It's nicely spread out, there is adequate seating (I visited on a Saturday afternoon) and a good selection of food, drinks, and crafts are on offer. One of the things I love about London – come rain or shine – is the ability to grab a casual bite and glass of vino outdoors without spending a fortune on restaurant al fresco dining.
I can highly recommend the Toulouse sausages from the Flying Frenchman and Amala Chai served up some of the best chai I've had outside India. Given it's London, you can also expect London gin, craft beers, wine, and a Prosecco bar. The market takes place each weekend. It is normally found in the huge space next to Waitrose (see below) but it does move around sometimes if there is more than one event on. But don't worry, it doesn't move far – follow your nose or the stream of people. (There are clean public loos at the market (by Waitrose) – look, it's important if you plan to drink a gallon of tea and coffee before you arrive. Just sayin'.) You can find out more about Canopy Market here.
Interested in Prosecco? I have another website all about how to go tasting in The Prosecco region of Italy, just an hour outside Venice. Check it out here.
12. Stop for ice cream at Ruby Violet
Small batch, organic and free-range, this high-end ice-cream parlour will leave you stuck for choice. You can find Ruby Violet on the map below and you'll get more information here. I tried the Masala Chai and would absolutely recommend it. Or when it truly is too cold for ice cream (can happen any given day in July), you can still satisfy your sweet tooth with this 2.5-hour chocolate walking tour of London. You'll be pleased to know that Ruby Violets now has a pop-up van parked in Granary Square (it may be seasonal). You can't get your top-notch ice cream any more conveniently than that.
13. Take a walk along Regent's Canal
Now that you've got your ice cream in hand, and your umbrella in the other (probably, even in July – this is London), how about a stroll along Regent's Canal? Narrowboats are not what immediately come to mind when you think of England's capital but the canal has earned itself the title 'Little Venice'. The canal length is 8.5 miles (about 13.5 kilometres) from Paddington to Limehouse. Here is a route for walking a popular part of the canal from Camden to Limehouse. Dip out any time you like and catch the Tube back.
14. Take a boat ride along Regent's Canal
I may be wrong assuming this is a new addition to Kings Cross but it was certainly new to me when I recently revisited. For just £10, you can take a leisurely pootle up Regent's Canal in a narrowboat. Perfect if you can't be @rsed to walk or if the British weather isn't on your side. Also, if you've never been on a narrowboat, you really should tick that off your bucket list. I didn't have time to give this a try but the Hidden Depths website tells me that you'll get a chance to go through the 200-year-old Islington tunnel which is one of the longest in the UK. Trips take 1 hour one-way and just over 2 hours for a return trip. They only go a couple of times a day so time it right if you really want to add this to your list. You can find out more including departure times here.
15. Take a craft class at Drink, Shop & Do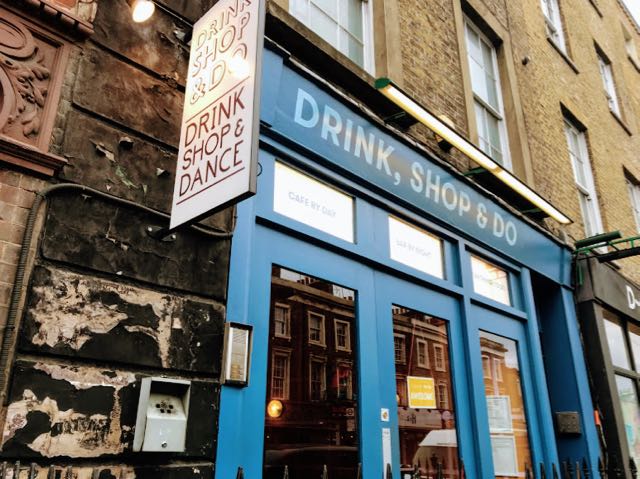 Apart from the delicious food, Drink, Shop & Do is much more than a place to fill your face. With a regular list of events that range from inappropriate Christmas card making to calligraphy and knitting workshops, Drink, Shop & Do is a great place if you're looking for alternative or crafty things to do. I had a go at temporary tattoo making but there are plenty of activities to keep you occupied. You can find the full list of events (and food menus) here.
16. Visit the Charles Dickens Museum
Stroll down Doughty Street and it's very easy to imagine Charles Dickens ensconced inside number 48 working on what will become a future classic. His Victorian home where he wrote Oliver Twist and Nicholas Nickleby has been beautifully restored. You can wander through his study and see where he slept and dined. Don't miss the washer house copper that was later featured in A Christmas Carol (Mrs. Cratchett steamed her Christmas pudding in it).
The museum is open from Tuesday to Sunday (closed Monday). The admission fee is £9. I doubt you'd need to book ahead but you can do it online if you prefer. Want to read some Dickens before you visit? Check out his greatest works here. And if you'd like to explore London from some of Dickens' best-loved books, you can take a Dickens tour of the city.
Like literary England? Why not visit Shakespeare's Birthplace – Stratford-Upon-Avon, only 100 miles north of London.
17. Explore the Wellcome Collection museum
The Wellcome Collection is a place I popped into when I had some time between trains and the curiosities I saw there lasted much longer than my visit. The best explanation of the museum is in the video about the Wellcome Collection here. In short, it explores health, life, and art. There was a fascinating exhibition on forensic investigations when I popped in. The galleries are open Tuesday to Sunday and closed Mondays. Admission is free. Find out what's on with the Wellcome Collection website.
18. Have drinks at the rooftop bar of Big Chill House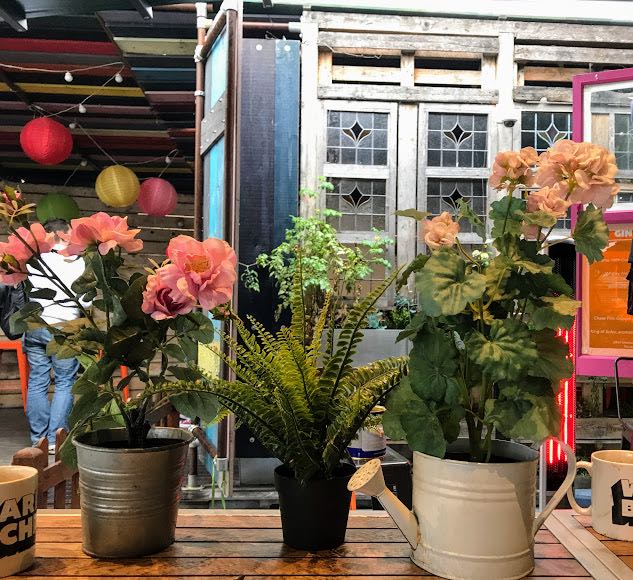 Feel like you've been doing a lot of wandering around? A bit parched? Grab a seat and beverage on the rooftop of Big Chill House. Food is available as well as drinks. And, don't worry, the rooftop is covered in case London decides to rain. You can find more details of Big Chill House here.
19. Take a cooking class at the Waitrose Cookery School
A large supermarket chain wouldn't be my go-to recommendation for a cooking class but Waitrose won me over when I discovered that their supermarket and cooking school occupies the old produce store and market that used to take the overspill goods from Billingsgate market. The expanse in the picture above is the old produce store and market. Waitrose has taken up home in the building on the left.
Classes range from a couple of hours to a whole day. Can someone try the Mexican Street Food Class for me? You can check out what's on and book classes. If there are no classes available during your visit, don't worry there are endless food-related activities on offer in London including this 3-hour Secret British Food Tour. Otherwise, what about a nice Thames River Cruise and Lunch?
20. Play videogames downstairs at Simmons bar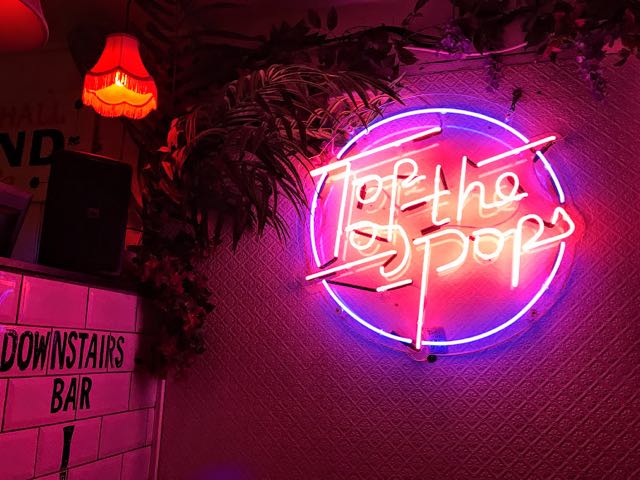 Pop into Simmons Bar in Kings Cross and it seems like any other bar until you head downstairs. With a retro, non-flat screen tv and a Sega Megadrive, this equipment could be in a museum. But it's not – it's out for customers to play to their heart's content. Find details on the Simmons website.
21. Grab dinner at Dishoom
I confess I've never dined at Dishoom in Kings Cross – I've only been to the one in Shoreditch. However, if this small, independent chain offers in Kings Cross what it has out east, I'd recommend it in the blink of any eye. Replicating an old Irani cafe from Bombay, this is nothing like your typical British 'curry house'. Expect small sharing dishes packed with Indian flavours. (Apologies for the 'after' shot above – you know food is good when you only remember to take a picture once you're stuffed).
The problem with Dishoom is that you can't book unless you're in a large group. There is a bar where you can wait but arrive on a Saturday night at 8 pm and not only will you have to queue to get into the bar, the queue may be so long that you may never get to the front before the restaurant closes. Best bet – go early (before 6:30 pm), visit mid-week, and expect a wait. Here you'll find details and menus.
22. Take a modern dance class
Drink, Shop & Do is so full of fun activities, that it gets a second mention on this list. And, I think you'll agree that any place that will teach you how to shake your booty, deserves it. Britney and Beyoncé's moves were on the list when I visited. There's an ever-changing list of dance classes at Drink, Shop & Do. You can find up to date details here.
23. Sleep in a prison cell at Clink 78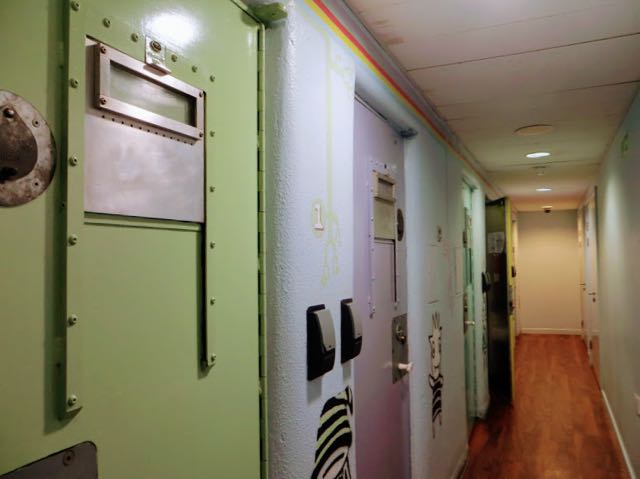 I've 'treated' two people in my life to this unique experience. One is a lawyer, who has an irrational (I hope) fear of being unfairly imprisoned for something she didn't do. The other was my dad – payback for all the times I felt imprisoned when I wasn't allowed to stay out late or go to parties until 3 a.m. when I was 15 years old. Both times I visited, I spent a night on a prison bunk, with the original prison toilet in the corner (fortunately covered) and a slight nervousness that the only way out – the release button – wouldn't work when I tried to open the cell door in the morning. Thankfully it did open. Every time. And I tested it a lot. Fun fact: Clink 78 was once a courthouse and the courtroom has been refurbished into a common room – why not grab a coffee and relax in the judge's chair?
Clink offers a range of rooms including dorms and private rooms. However, I recommend one of the prison cells. The rooms are English Heritage listed with the original prison/police custody features. Rooms start from £65 per cell per night. Booking ahead because the cells are popular (words I never thought I'd say). You can book here. You can also read a more detailed review of my night in a Clink prison cell here.
24. Take the Eurostar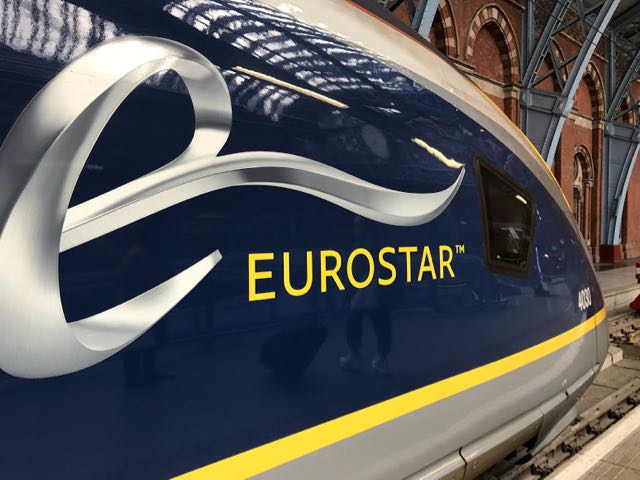 There are plenty of things to do near Kings Cross but it's also an airport-free way to get off the British Isles and onto the continent of Europe. Eurostar is one of my favourite ways to travel and I find it's often quicker and cheaper than taking a flight. Plus: packing a Eurostar Champagne picnic makes you feel like you're travelling first class no matter which seat you're in. You won't get that on Ryanair. You can book direct with Eurostar. However, if you're looking to take a more extensive journey within Europe, GoEuro is great for planning more detailed routes.
Did you know you can take the train from London to Bordeaux in about 4 hours? Find out more in my related post about Things to do in Bordeaux.
Map of Things to Do Near Kings Cross St Pancras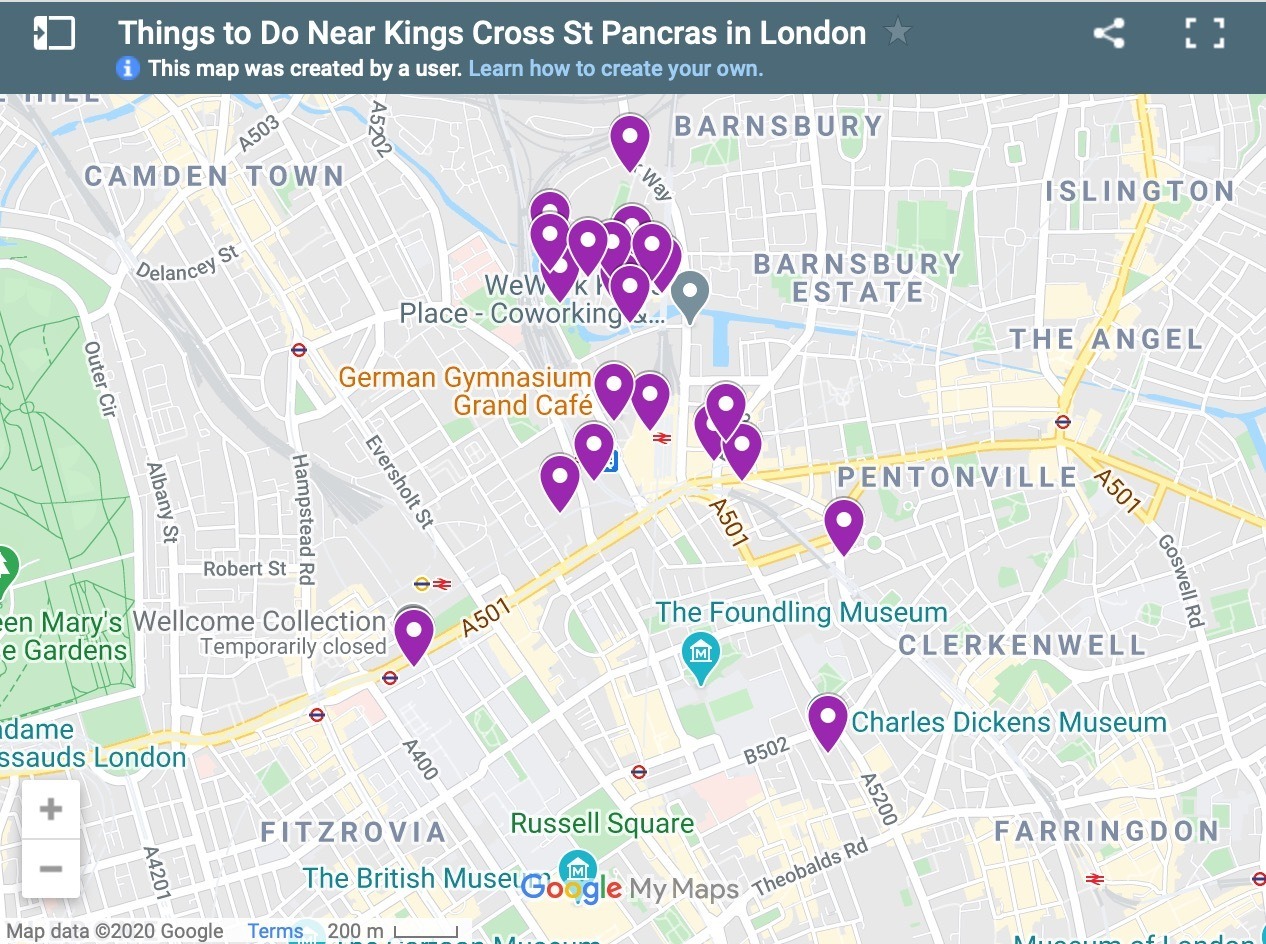 Click here to open this in Google Maps.
More London and UK Blog Posts
Like this guide to things to do near Kings Cross St Pancras? Share it on Pinterest…
Photo credits: St Pancras Renaissance Hotel – courtesy of Marriott Hotels | Platform 9 3/4 | Searcy's | Newton | IFO
In partnership with Clink 78.