I stumbled into La Paz in Mexico by accident. I was tired and, after a night ferry from the mainland, a little less than fresh. But I forgot about my fatigue the second I saw the sea. The Sea of Cortez has long been declared (by none other than Jaques Cousteau) as one of the most biodiverse places on the Planet. Yes. The. Planet.
But it didn't take me long to realise that the Sea of Cortez wasn't the beginning, middle and end of this part of the southern Baja Californian peninsula. It was just one part of the myriad activities. And in this article, I'll share with you my favourite things to do in La Paz. I have also written a travel guide for La Paz – La Paz Mexico – Full Travel Guide & Attractions including when to visit, how to get around, safety, tours and more.
1. Swim with the Sea Lions in the Sea of Cortez

Swimming with sea lions in La Paz was one of the best things I did.
Whether you've marvelled at the sea lions at Pier 39 in San Francisco or watched with amazement as they flat their paws…claws…flippers (what is the correct name, anyone?) at La Jolla beach in San Diego, nothing beats swimming with these smooth and graceful creatures in their natural habitat, around Espiritu Santo island.
Add in a day out on the Sea of Cortez, lunch on a secluded beach and snorkelling opportunities and you'll struggle to have a better experience in La Paz Mexico.
Chicalera Tours – this company would be my top recommendation for booking your tour of Espiritu Santo island. Unfortunately, I don't have a website or booking link for you, just a couple of phone numbers. Tel cel.6121554464, 612 1416019 tel. casa.6121286755.
Punta Baja – this is the second company I toured Isla Espiritu Santo with and, although a shade less fun than Chicalera, I'd still recommend them.
Sunrider Adventure Tours – prefer to book online in English and pay in dollars?
2. Go Whale Watching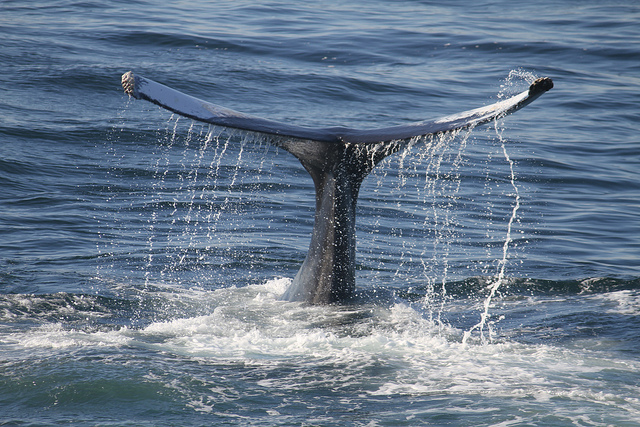 Surely whale watching has to beat swimming with the sea lions, I hear you cry? Well: yes and no. Yes because…whales. Obviously. (By the way, it's the gray whale that you can spot off the coast of Baja California, not the humpback whales you see in Maui, Hawaii. Not that you need to do much spotting – these mammals can grow up to 50 foot).
And no because, sadly for us snap-happy humans, whale watching is highly seasonal. Migrating from Alaska down to the warmer waters around La Paz, whale watching season is only three months long – from January to March.
3. Stroll along the Malecón – morning, noon and night
The malecón is both one of the simplest yet most rewarding sights of La Paz. A wide pavement that skirts the edge of the sea, the malecón is a place of cafes, bars, restaurants and excited Mexican children wobbling along on two wheels.
By day you can cross the small slip of beach and pop into the sea for a quick cool down. By night you're going to want an ocean facing seat (in a bar or one of the many free-to-use benches that dot the malecón) to watch the sun, which is going to set right in front of you.
After dark, the street sellers roll out their carts and friends, families, couples and solo travellers stay out on the malecón enjoying the cooler evening air. There's a small pier that is worth a wander and if you're really up for exploring, walk the malecón end to end (it's around 5 kilometres/ 3 miles long).
As a solo female traveller, I felt entirely safe on the malecón after dark.
Related: Is Mexico Safe? The Main Risks & How To Avoid Them | The Safest Places in Mexico For Tourists To Visit
4. Visit Balandra Beach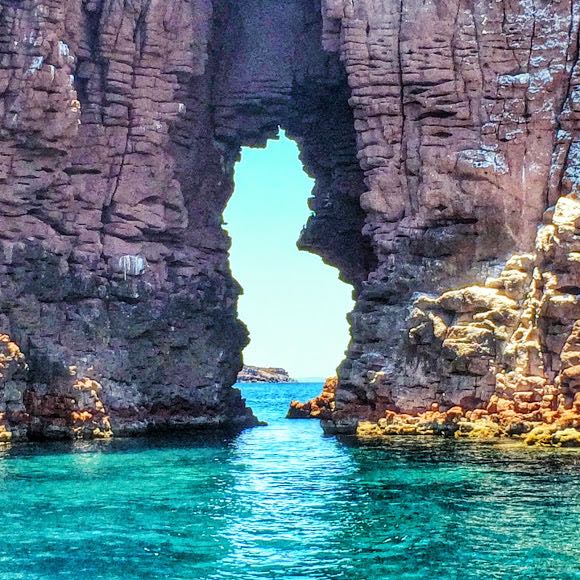 The swatch of beach in La Paz itself is somewhat disappointing compared to the rest of the beaches that are accessible from the city. Partly because the beaches are small and partly thanks to the road just behind you. That said, I've have managed to spend more than one afternoon enjoying the proximity of the sea and the sand from within the city.
However, if you want to really see La Paz's finest beaches, you should take a tour to swim with the sea lions (you can skip the snorkelling part if you aren't so interested in the sea lions). Alternatively, head to Balandra beach.
Balandra beach is Located about 25km/15 miles outside the city. However, you'll need to hire a car or line up a few buses. If you're feeling particularly active, you can take a sea kayaking tour (don't worry – you're driven to the beach and sea kayak from there).
Try SUP and/or kayaking at Balandra beach with Baja Desconocida. If you're looking for an alternative beach, try Playa Caimancito.
Tip: I booked my car through RentalCars.com – it's a rental price comparison site that makes life a lot easier than comparing prices on individual rental company website.
5. Dine in style at the marina
Is all this strolling, swimming, snorkelling and sea kayaking sounding a bit exhausting for you? Then why not flex your inner sloth and spend a long, lazy lunch or evening near Marina Cortez, a short walk from the centre of La Paz.
Wealthy yacht owners have always been a prompt for upscale restaurants to appear (for which I thank you) and the beauty is that you don't need to throw down the price of a yacht to enjoy the restaurant facilities. Sunset is a great time to stop by, sip a tequila cocktail as the sun sets and play 'if I was a millionaire, I'd buy that one.' (My chosen 'one' is above).
Related: How to Drink Tequila Like a Mexican
6. Visit the Cathedral Nuestra Señora de La Paz
Whether you are an ardent visitor of religious building or just want to take a pretty picture (I fall into the latter category), the Cathedral of Our Lady of La Paz, located right in the centre of the city, is a beautiful cathedral to explore.
7. Visit the Whale Museum (Museo de la Ballena)
You can't fail to notice the whale museum (Museo de la Ballena) museum thanks to the gigantic whale skeleton lingering outside. The museum has since moved location within La Paz since I visited, with many of the exhibits moving to Mexico City, but I understand there is still enough there to merit a visit and to find out everything you want to know about whales and their affinity with this part of Baja California. Find out more at: Museo de La Ballena.
8. Explore La Paz's museums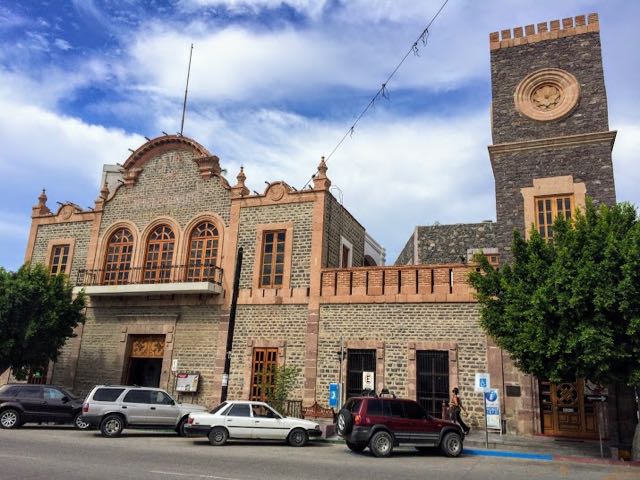 With all the lure of the sea, it's easy to forget that La Paz has a cultural side. However, as the capital city of southern Baja California, La Paz is not short of cultural activities. I confess, the lure of the sea (and tacos) has always been so strong that I've never visited any of these attractions, but I stopped by the exterior to take a couple of pictures once, so that counts, right?
Here are some of the main cultural buildings La Paz:
Centro Cultural La Paz – picture above, this striking building has had a political as well as military past and can now be visited.
Museo Regional de Antropología e Historia) – the anthropology and history museum gives an in-depth look at Baja Califonia's past from pre-history onwards.
Teatro de la Ciudad – for theatre performances (as the name suggests) but also apparently popular for the Day of the Dead (Dia de Los Muertos) celebrations in La Paz.
The most popular museum is the whale museum – see above.
The picture above of the Casa del Gobierno. I can't figure out (despite some Googling) whether it's possible to go inside. I think it might now be a history library. If you know the answer, can you drop me a note in the comments below?
9. See the sculptures in La Paz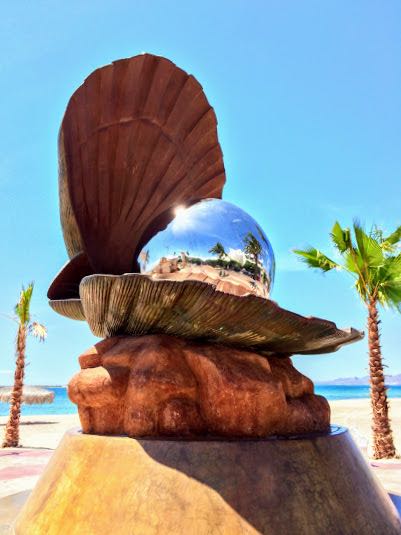 Sculptures are to La Paz what street art is to Berlin and whether you set out to track them all down or not, you're going to stumble across several of them regardless. And that isn't a bad thing.
I don't have a full list of the sculptures (nor pictures of them all) but here are the most popular, most of which are dotted along the length of the malecón.
Giant pearl (above)
Dove of Peace
Sirena with Dolphins (immediately below)
Jaques Cousteau
Jesus and the Seashell (immediately below)
Mermaid and the Dolphin (see further above)
And plenty of other sculptures of the local marine life.
10. Get a picture in front of the La Paz sign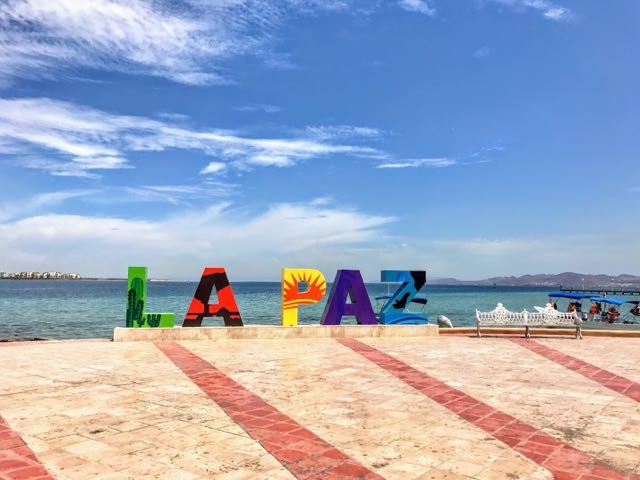 This was a new addition since the first time I visited. In fact, trying to get a picture of it without someone in the frame took a couple of days' effort. Tip: in the middle of the day, under the blazing Mexican sun, when all other sensible people are under shade or in the sea, is the 'best' time. At night, when it's illuminated – good luck.
Another tip: if you're heading through Baja California on a road trip, you'll find similar signs in some of the major stops like Loreto.
Related: How To Visit Tijuana from San Diego | 20 Fun Things To Do In Tijuana Mexico | How To Go Wine Tasting in Ensenada
11. Don't miss the sunsets
Yeah, I know I mentioned the sunsets more than once already but so stunning they are, they merit a mention all on their own. Up there with Hawaii, La Paz puts on some of the most beautiful sunsets I've ever seen. So much so that every time I'm there, I plan my days' activities around it. Because where else would you want to be than sat on the malecón, cold beer in hand, watching the ret hot ball of fire sink behind the sea one more time.
12. Go swimming with whale sharks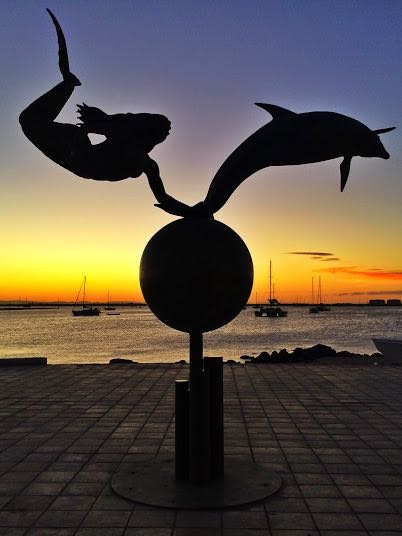 Another popular but seasonal activity from La Paz is going swimming with whale sharks. I've had the pleasure of meeting these bus-sized fish (yes, they are fish!) from Isla Holbox, Mexico, in the Yucatan Peninsula.
Want to experience it from La Paz? The whale shark swimming season is from October to March. Check out La Paz Whale Sharks VIP Tours – a firm favourite on TripAdvisor.
Tip: the middle of the season is when you're more likely to spot them.
Related: Quick Guide To Yucatan State in Mexico – with Maps
13. Hike in the Sierra de la Laguna Mountains
From hot springs to canyons to waterfalls and oasis-style hidden lakes, you can't ask for a more dramatic climate for hiking in Baja Sur. It's no surprise UNESCO has designated the Sierra de la Laguna mountains a biosphere reserve. Stretching 11,600 hectare, there are plenty of trails to choose from. Picacho de la Laguna is a popular hike. At 2,161 metres above sea, it's the highest peak in Baja Sur. Just plan you trip with the weather in mind. Find out more about the Sierra de la Laguna.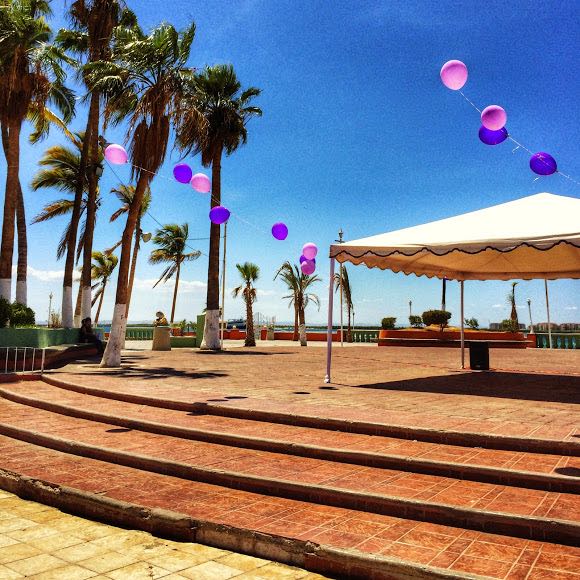 14. Take a day trip to North La Paz
Getting out of La Paz and into the desert can be a thrilling addition to your tripe. Hire a 4×4 and take to some of the coastal off-road tracks to explore North of La Paz. Having driven from the north of Baja to La Paz, I can tell you the sights (and the photos) will be beyond your imagination. For example, did you know that Baja California is home to the world's tallest species of cactus, which has been know to grow up to 63 feet/ 19 metres?
15. Enjoy a cowboy experience at a ranch
Want to go horse riding in the Mexican desert? I can't think of a better way to channel your inner cowboy than with a horse riding experience. Just outside La Paz, Rancho El Cajon will get you in the saddle no matter how experienced or inexperienced you are.
16. Explore La Paz's food scene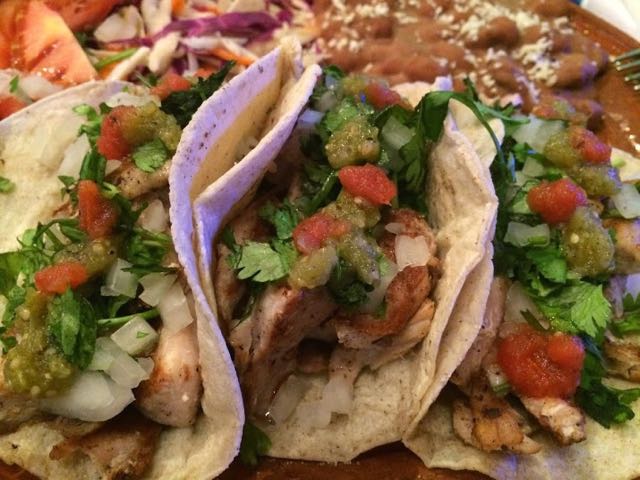 You could spend your entire trip doing nothing but eating in La Paz. From taco stands to family-run restaurants to international cuisine, here are some of my favourite places to eat in La Paz Mexico.
Superburro – if you want a big plate for a low price and you want to eat with the locals, this popular local chain has what you need. Location isn't ideal but cheap food rarely comes with a good view.
Rancho Viejo – is the exception to the rule above. Sea view, excellent Mexican food and cheap prices, this small restaurant doesn't have all the signage it's neighbours have and you'll want some Spanish to work the menu but it's also half the price. This is my favourite place to eat in La Paz.
La Fonda – a few dollars for a set menu breakfast including eggs, tortillas, salsa, fruit and coffee, served in a beautiful courtyard. What's not to love?
Frida Cafe – popular with the locals, this cafe is open late and serves coffee as well as local food and alcohol. If you're after a quick bite with some A/C and atmosphere, it's a good choice.
Street food sushi – surprising (to me, at least), sushi is very popular in Mexico. It contains a little too much cream cheese for my liking but you can still get very good sashimi and nigiri and it's great when you're in need of a taco break. The best I found was a street food cart where they prepared the sushi fresh (from an ice box). It's past the marina and located in front of Argencia Arjona. Otherwise, closer to the centre, Sushi Zone is a fair choice.
Tailhunter restaurant – if you want a more Americanised version of Mexican food (I believe the owner is American), try Tailhunter restaurant. Split over 3 floors, this place is great for watching the sunset away from the crowds.
Toscana Pizza Gourmet – Mexican pizza is pretty darn good (says the person who has been to Naples and tasted the real deal) and this was a cute, romantic spot the first time I visited. It seems to have lost some of it's popularity (judging by the chef and waitress who were sat chatting and eating when I turned up to an empty restaurant second time around) but the food was just as good as I remembered.
---
Where to stay
Hotels falls into a few categories in La Paz – those in the town/centre and those that aren't. The latter tend to be more resort-based, so make sure the place you book corresponds with the kind of trip you're after. You'll also find a handful of cheap, locally run guest houses and hostels if you're on a budget.
And that is my guide to the La Paz. Have you been? Any other recommendations ? Let me know in the comments below.
Like this post? Share it on Pinterest…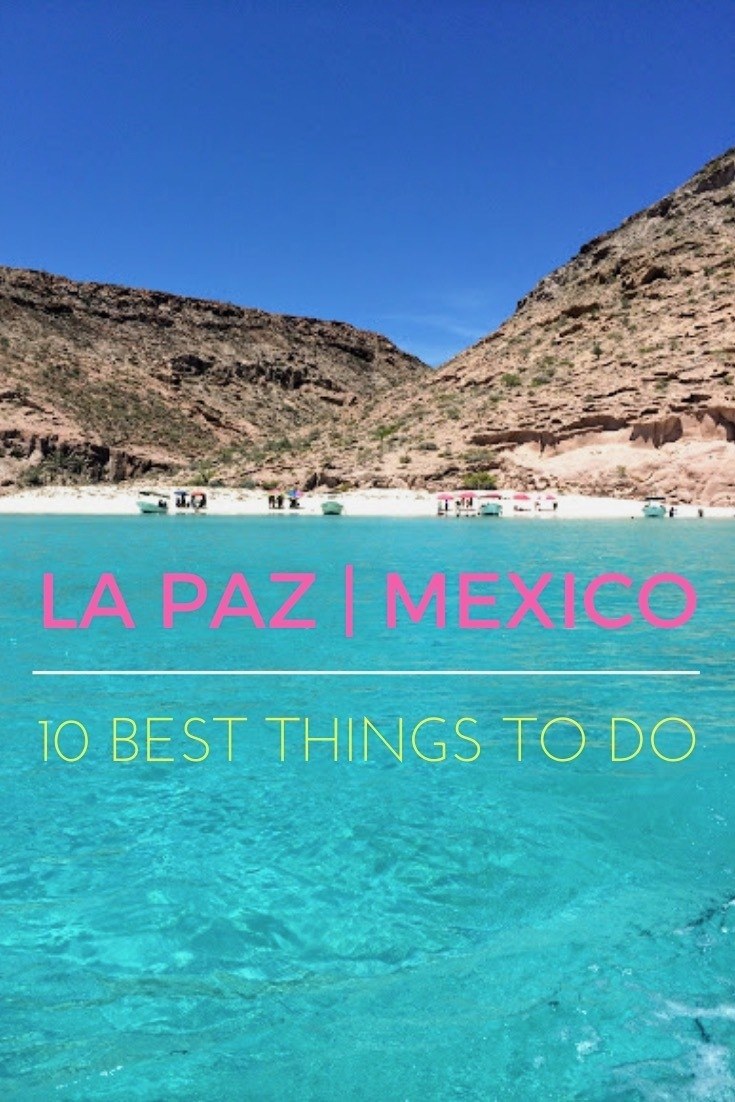 Photo credits: Whale