I've heard so many people blithely say that "the United States has no history". These people haven't visited Manhattan's Lower East Side. In fact, it's on my list of the most iconic things to do in New York along with visiting the Statue of Liberty and finding the best places to eat Italian in Greenwich Village. (If you are planning to head to the Statue of Liberty, here's my guide to whether Crown Access Tickets are worth it.)
Visit this trendy neighbourhood today, and it's easy to miss the dense history that fills the streets of this part of New York City. But if you know what you're looking for beyond delis and designer brands (though there are plenty of those), you can travel back centuries in just a few hours.
From immigration to cultural diversity to food traditions, depression and progression, the Lower East Side history is a tale that has unfolded over centuries. Here's my guide to the best things to do in the Lower East Side, from historical and cultural sights guide to the best places to eat. At the end, find a downloadable Google map of the locations in this article.
1. Delancey Street, Rutger Street and Henry Street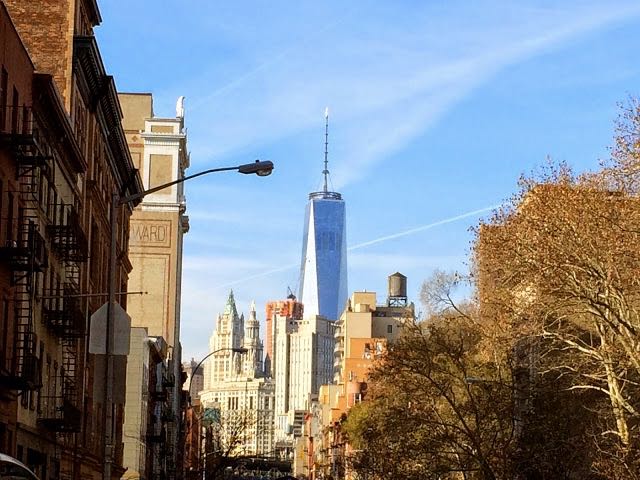 It's hard to imagine that the criss-cross of development that makes up the modern-day Lower East Side was once farmland, but until the 1840s, the area was no more than two farm estates: one owned by James Delancey, the other by Henry Rutgers.
When Delancey fled after the American Revolution, his land was seized, parcelled, and sold off. Rutger decided to follow suit by selling off his land and laid the foundations for businesses to move into the area. For a time, the Lower East Side was a place of prosperity where wealthy merchants set up homes. In a nod to the farmland that once filled this part of Manhattan, start your visit to LES by exploring Delancey Street, Henry Street and Rutgers Street.
2. Lower East Side Tenements & Tenement Museum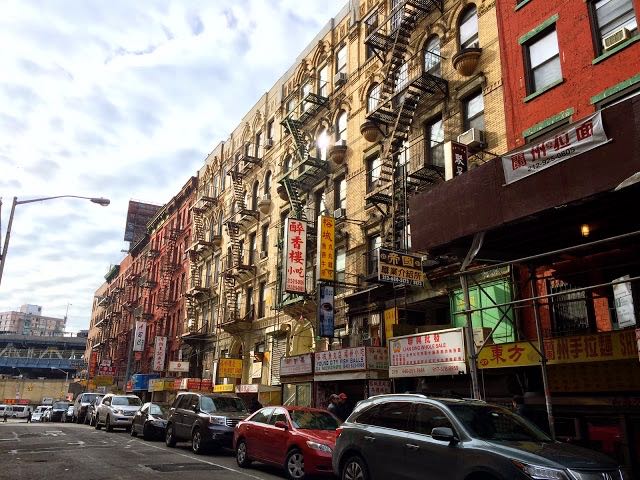 In the late 1800s, some 3,000 miles away, events were underway that would change the face of Manhattan and the Lower East Side. As the potato famine swept through Ireland from 1845 to 1852, more than a million people fled their homes to avoid starvation, and 650,000 Irish immigrants arrived in New York, with most of them ending up in the Lower East Side.
Meanwhile, circumstances were also poor in Germany. Due to crippling economic conditions and a revolution, the 1840s also saw an influx of Germans immigrants into New York. For a while, Klienedutchland, Little Germany in the Lower East Side, was the largest enclave of German speakers outside Europe. However, faring better than other immigrants, the Germans didn't remain in the Lower East Side for very long. By the 1870's most of them had left in favour of a better location north of Houston Street.
And where did these immigrants live? In newly built tenement buildings.
Tenement buildings are an iconic part of the Lower East Side, and as photogenic as they may seem in the light of the 21st century, the tenements had some of the worst living conditions in New York City (and America).
Flawed from the start, tenements were designed with the landlord's profit in mind – maximum bodies in minimum space with no facilities (heating, plumbing, ventilation). It's horrific to think that 80,000 tenements in New York and two-thirds of the city's inhabitants lived in them. Rent was high, too, meaning 10 to 15 people commonly lived in each apartment. These cramped, unsanitary and often too hot/too cold conditions unsurprisingly led to disease: cholera and tuberculosis were particularly prevalent.
These conditions persisted for decades, but after reading a report about the squalor in which so many people were living, New York's Governor (Theodore Roosevelt) finally came to the aid of the tenants, imposing rules to improve living standards.
You can get a glimpse of life inside a tenement by visiting the Tenement Museum. Located on Orchard Street, it's also an excellent place to start exploring the LES tenements.
Speaking of Presidents, did you know it's really easy to travel from New York to Washington DC? There are plenty of things to do in Washington DC besides the White House. You can spark your interest in visiting DC with these 25 Fascinating Facts About Washington DC.
3. The Forward Building
The Lower East Side was also home to successive waves of Jewish immigrants. The first – 23 of them – arrived in New York (New Amsterdam as it was then known) in 1654 from Brazil. However, it was in the 1880s that the largest number of Jewish people arrive in Manhattan. A pogrom (a violent riot with the intention of massacre) instigated by the Russian Empire caused nearly two million Jews to flee Eastern Europe for America. (I learned a lot about this on my trip to Warsaw and Krakow in Poland).
By 1914, one and a half million Jews had arrived in New York, and around 600,000 settled in the Lower East Side. The result: overcrowded tenements that were all but bursting at the seams.
The Forward Building was home to the socialist newspaper, Forvartz, which played a fundamental role in campaigning for better living conditions and educating newly arrived Jewish immigrants on the way things worked in America. Today, the Forward building comprises high-end loft apartments that rent out for as much as $15,000 per month. The newspaper, meanwhile, is still published from offices in Midtown. (Definitely more worthwhile than the freelance writing I did for a while)
4. Eldridge Street Synagogue
More than 500 synagogues and religious schools appeared on the Lower East Side to allow people to worship with people who they had known 'back home'. Tenements and storefronts often doubled as synagogues.
However, the Eldridge Street synagogue broke that trend in 1886. Purpose-built by Eastern European Jews, it became a place of mass worship, and while the remarkable exterior is impressive enough, complete with Moorish and Romanesque features, it can't compete with what lies inside.
By the 1940s, the Great Depression and dwindling immigrant quotas meant fewer congregation members and by the 1950s, the Eldridge Street synagogue was closed. By the 1980s, pigeons were roosting in the balconies, and, according to the Eldridge Street museum founder, "it was as though the synagogue was held up by strings from Heaven."
Thankfully the building was wonderfully restored (completed in 2007) and has won the National Trust for Historic Preservation Award. Go inside to see the dramatic blue rose window and the fascinating history depicted in the Eldrige Street Museum, which includes the synagogue.
5. Kletzker Brotherly Aid Society
It seemed that immigration and poverty came hand-in-hand in the Lower East Side, but life wasn't without hope. The Independent Kletzker Brotherly Aid Society opened its doors in 1892, providing aid and assistance to Jewish immigrants who needed help with medical care and burials. Although the building has since changed use (it's now a Chinese funeral home), the practice of giving aid is one that endures in the Lower East Side – check out the neighbouring Tung Association, which currently assists Chinese immigrants. You can find the Kletzker Brotherly Aid Society at 5 Ludlow Street.
6. The Garment District
New York has long been home to a prosperous garment district. By 1872 Ridley's (the pink building above) claimed to be the country's largest retail store, and by 1900 almost a million New Yorkers worked in the garment industry, which was situated in the Lower East Side.
As history has already shown, life in the Lower East Side was far from pleasant at the turn of the 20th century when workers grafted away in sweatshops for up to 15 hours a day for just a few cents per hour. Of course, women were paid less. Worse: it's thought around 60,000 children worked in the garment trade.
Eventually, the poor work conditions took their toll and strikes started, the most famous was the Great Revolt of 1909. For five weeks, workers took to the streets, risking threats and beatings. Sadly, the strike was unsuccessful. It wasn't until two years later that things changed when the Triangle Shirtwaist Factory caught fire. The factory doors were locked at the time, and 146 workers died as a result – many workers jumped out of the upper floor windows to escape the flames but died nonetheless.
The fire marked a turning point in the garment industry (at least on the legislation books), and the American Labour Movement, which started in the Lower East Side, eventually managed to secure better hours and conditions for workers. You can find Ridley's intersecting Allen Street, Orchard Street and Grand Street.
Did you know? Brooks Brothers and Lord & Taylor launched their first stores in the Lower East Side.
7. Jarmoulowsky's Bank
As day-to-day life marched on, so did the needs of immigrants in the Lower East Side, and by 1911 Jarmoulowsy's private bank (established in 1873) had become so successful that it moved into this purpose-built demonstration of Beaux-Art architecture. The bank subsequently folded during World War I under the scandal of financial mishandling, but the Jarmoulowsy's Building still stands. As gentrification goes, the building has been earmarked for conversion into a boutique hotel.
8. Loew's Canal Street Movie Palace
Loew's Canal Street Movie Palace opened in 1927 to lighten the otherwise hard lives of the people who lived in the tenements. (Even with rule changes to improve living and work conditions, life was still no picnic for the residents of the Lower East Side). The movie palace was able to fit 2,300 people, and although it closed in the 1960s (it's now an electric store), the fascia of the building is a registered landmark.
Hollywood endings: Arts and theatre have an impressive track record that leaves a trail from New York to Hollywood: the founders of Paramount Pictures, 20th Century Pictures and 20th Century Fox all came from the Lower East Side. And Marcus Loew, who built the theatre, co-founded MGM studios. You can find Loew's Canal Street Movie Palace at 31 Canal Street.
Related: 19 Best Things To Do In Downtown LA | 16 Best Things To Do In San Diego
9. Kehila Kedosha Janina Synagogue
The Kehila Kedosha Janina Synagogue, built in 1927, was the last synagogue to be built in a tenement building on the Lower East Side. Like the Eldridge Street Synagogue, congregation members have decreased rapidly as Jewish residents have moved en mass out of the Lower East Side.
10. Chinatown Dragon Fighters
The Lower East Side is also home to New York Fire Department's oldest company, "Chinatown Dragon Fighters", which started life as a volunteer service. The Chinatown Dragon Fighters were some of the first to arrive on the scene on 11 September 2001. Several of their firefighters died that day. On Google Maps, you'll find it as FDNY, Engine 9, Ladder 6.
11. Williamsburg Bridge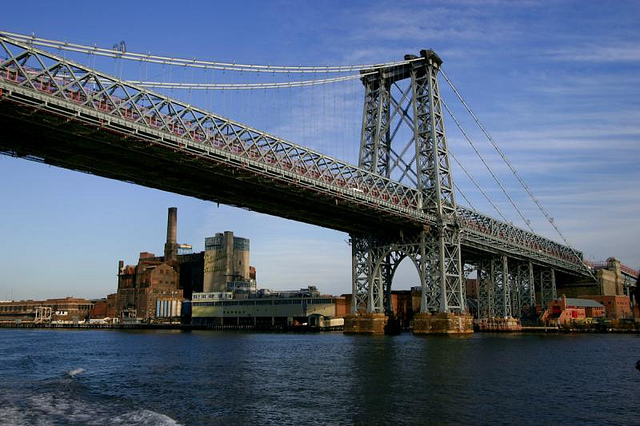 Photo: kevgilmour
In the 1930s, Mayor Fiorello LaGuardia started a slum clearance project that tore down many tenements in the area and replaced them with new public, affordable housing. However, Jewish residents had started to migrate from the area hoping for better lives in Brooklyn and the Bronx. Today only 10% of the Lower East Side's residents are Jewish.
The opening of the Williamsburg Bridge, Manhattan Bridge and the subway made mass migration possible, and the number of Jewish people leaving the Lower East Side was so huge that the Williamsburg Bridge was dubbed the "Jew's Highway".
There is an abandoned subway station that runs three blocks under Delancey Street, which has been in disuse since the 1930s. There are hopes that this underground area will be turned into the Lowline – a subterranean space for people to enjoy while surrounded by an abundance of plants and trees.
Thinking of taking your own trip out of New York? Did you know Niagara Falls spans both Canada and the USA and it's actually easier to travel from Buffalo in New York to Niagara Falls? If you take a trip up-state, here are the best things to do in Niagara Falls, New York.
12. The Beatniks, Hippies, Punks and Chinese Immigration
The 1950s marked a further period of change in the Lower East Side as the Beatniks moved in. They were subsequently followed by the Hippies and the Punks, creating a new East Village where poverty and creativity lived side by side.
Meanwhile, in 1965, immigration quotas were abolished, and a fresh wave of immigration began – this time from China. Although many rules had been put in place to enhance living conditions in New York, the harsh reality for many new immigrants was cramped housing and long work hours for low pay in garment factories. History, it would appear, was intent on repeating itself. Today, around 50% of the Lower East Side is Chinese residents.
13. Kossar's Bialys (Polish street food)
The Lower East Side's history of immigration is mirrored in the food found in the neighbourhood, and you could spend your time in the Lower East Side focusing on the food alone. While Katz Deli (below) is perhaps one of the best know eateries in the Lower East Side, there are plenty of other spots to explore. For example, Kossar's Bialys is the oldest bialy bakery in the U.S.A., and all of its bialys are 'Pas Yisroel', i.e. made under the supervision of a rabbi.
What's a bialy? Bialys are a traditional Polish street food that many people liken to bagels but don't be fooled. Although starting with the same dough, a bialy is baked (bagels are boiled then baked) and instead of a hole in the centre, bialys have a slight depression filled with onions or poppy seeds. Overall, the texture of a bialy is lighter and moister (thanks in part to the onions) and a whole heap tastier. You can find out more about bialys (and get hold of a recipe) on Food Republic.
If you want to take a tour, this 3 hr Lower East Side Food Tasting and Culture Tour includes the highlights (cultural and culinary).
Related: Where is the Best Chicago Deep Dish Pizza in Chicago? | How to Make Sausages from Scratch | Quick and Easy Guacamole Recipe From Mexico
14. The Pickle Guys
Pickles are another popular Eastern European food, and once upon a time, there were around 80 different pickle stands in the Lower East Side. These days, The Pickle Guys is the only remaining place selling pickled fruits and vegetables in the neighbourhood, but their selection of pickled items is wide enough that you're likely to pick up a few pots of goodies.
15. Chinese Dumplings
It's not just Jewish food that you'll find in the Lower East Side. With the latest wave of immigration coming from China, it's no surprise (or disappointment) that excellent Chinese food has also appeared in the neighbourhood. I used to have a few recommendations for the best dumplings in the Lower East Side, but it seems that the dumpling market is a little unstable, with hotspots opening and closing on the regular. Check out Foursquare for the latest on the best dumpling spots.
Related: The Best Places to Eat Italian in Greenwich Village
16. Katz Delicatessen
Most visitors to New York will have heard of Katz Deli because it's in nearly every guidebook, rightly so. However, between the tourists and the locals, this famous deli regularly has queues snaking around the corner. Yes, it's still worth a visit, and on the plus side, you'll have plenty of time to decide on your order. Tip: if the line outside Katz is too long, check out Russ & Daughters.
17. Art Galleries and Live Music Scene
It wasn't until the 1990's that gentrification began in earnest. New York University (NYU) started to buy properties in the area, and artists took a liking to the new, improved area. Today, there are over 100 art galleries in the area and a whole raft of live music venues to choose from.
For live music, check out Rockwood Music Hall, Bowery Ballroom and Arlene's Grocery. Bitforms Gallery and Derek Eller Gallery are popular starting points for art galleries.
Since the 1990s, gentrification has only gathered pace, and change is happening so swiftly that the National Trust for Historic Preservation has put the Lower East Side on their list of America's Most Endangered Places.
Development continues at 21st-century speed, but immigration hasn't stopped either, so a visit to the Lower East Side can be an eclectic one. Whether you have lunch at a local deli, take a trip to the Tenement Museum or wander through the streets watching Chinese, Jewish and other nationalities coincide, exploring the Lower East Side is going to prove one of the most fascinating parts of any visit to New York. It will also prove the naysayers wrong; America is not devoid of history. Far from it.
How to get to the Lower East Side
It's hard to get a definite handle on where the Lower East Side starts and finishes, especially as boundaries have changed over time. Today, it's broadly found in southeastern Manhattan with East Houston Street to the north, Canal Street to the south, East River to the east and Grand Street and Bowery to the West. Chinatown and East Village are also nearby, so it's worth exploring outside the strict geographic boundaries.
If you're looking for the best Subway stop for the Lower East Side, head to any of Delancey Street-Essex Street, Second Avenue F, Grand Street, Bowery and East Broadway. I love this free New York subway app on Apple and Android.
Map of things to do in the Lower East Side
You can find an interactive and downloadable copy of this map.
Like this? Share it on Pinterest
Have you been to the Lower East Side? Did you discover the history, or did you explore the more modern exhibits? Let me know about your experience in the comments below.
Related Articles:
My tour of the Lower East Side was courtesy of Walks of New York.