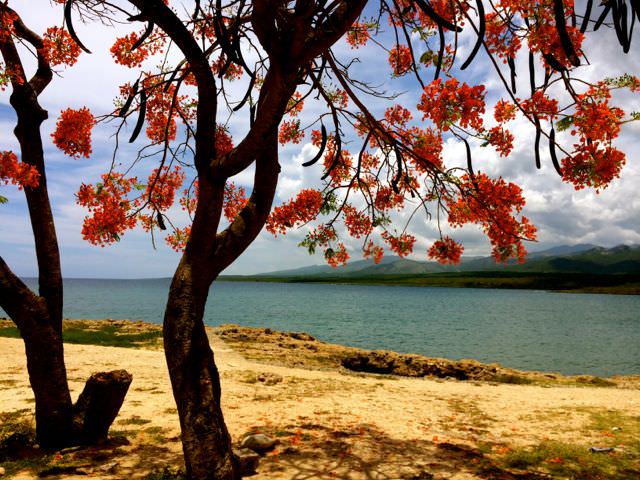 Being one of only two foreign faces in the tiny beach town of La Boca in Cuba is one of those travel experiences that will likely endure right down to my dying days. I hadn't set out on a quest to find one of the best beaches in Cuba, but leaving La Boca I'm confident I'd found one.
Why finding the best beaches in Cuba is not as easy as you might think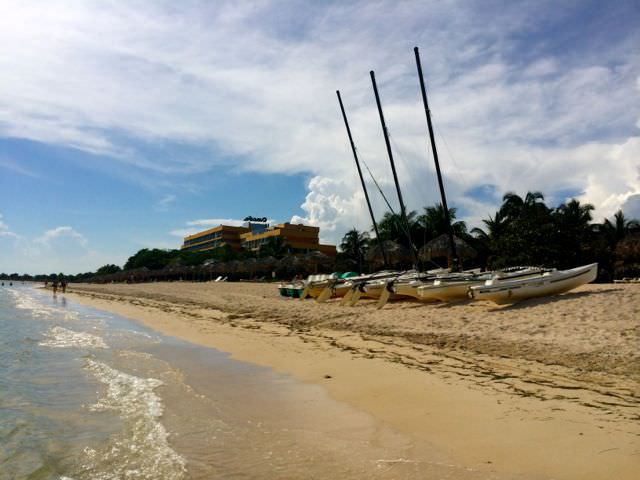 I'll be honest, I had pretty grim expectations for my time in La Boca, a tiny collection of thrown-together streets in the Sanctus Spiritus Region of Cuba. La Boca was a Cuban beach area and research had (badly) informed me to expect the worst.
Courtesy of Cuba's idealised vision of a world where Cubans and tourists never collide, the country's coastal locations have been carved up and supplied with a designation: tourist beaches and local beaches.
Over recent years those lines have been permitted to blur as Castro's more tolerant brother, Raul, has allowed the rules to soften, allowing foreigners and Cubans to more freely frequent each other's beach domains. But still, historical habits hold strong.
Foreigners continue to take charter flights to the most supreme of the tourist beaches (Varadero and Caye Coco, for example) while the bulk of the local people, most often constrained by price, stick to their own lower-key, often less sparkly stretches of sand, or…in the case of La Boca, shingle.
La Boca – the third way?
It might seem a curious decision that I would choose to take myself to a sub-prime shingle beach that was the domain of the local people and couldn't even boast it's own spit of sand. However, based on my pre-trip research, La Boca came to represent the third way – the middle ground in a range of otherwise seemingly bad alternatives.
I'd promised myself contrasting beach experiences in Cuba. I wasn't specifically looking to sit on the best beaches in Cuba, but I wanted to stare into both sides of the sun: from a foreign-tourist beach resort to a local affair.
Varadero was the easiest choice for the former – a mega resort that pulls people in by the thousands each year. Selecting a place for my Cuban beach time was, on the other hand, a much harder job courtesy of the flat-out poor accommodation options.
While the resorts of Varadero have attracted a range of hotels from Cuban to international brands, development at Cuba's non-tourist beaches seems to have stagnated back in the same decade that much of the rest of the country came to a halt.
Consequently, Soviet-era, nuclear bunker lookalikes provide the primary form of accommodation at Cuba's local beaches and game as I am for a quirky experience (I went on to experience exactly this kind of accommodation when I headed into the mountains at Toppes d Collantes), it wasn't what I had hoped for during my Cuban beach time.
Great (beach) expectations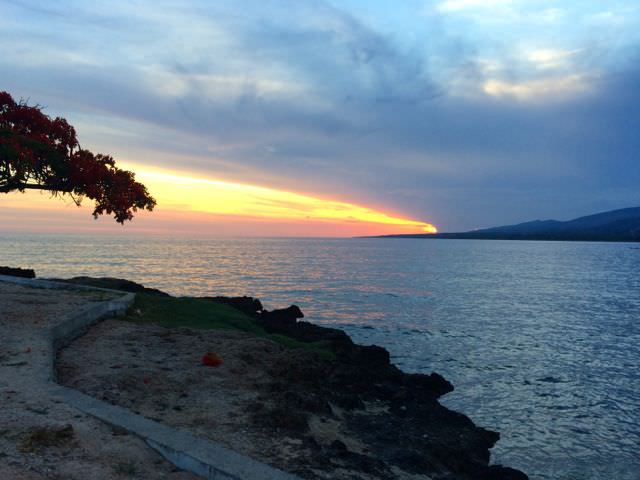 One of the difficulties with travel (and pretty much everything else in life) is expectations. Get some firm notion in your mind and absent finding that nirvana that comprises your imagined experience, everything else is going to fall short.
For my local Cuban beach experience I had a very specific idea in mind. I wanted a low-key vibe and a glorious view of the kind I knew the Caribbean could deliver. I wanted fresh-fish at night, knowing it had been caught that day. I wanted a step-onto-the-sand cabana. I wanted to sip rum as I watched the sun set, swing in a hammock, read a book and for the first time in over four years, absent any access to the outside world (i.e. no internet), I simply wanted to be.
The problem was, despite all of the searching I did, all of the local beaches pointed me in the direction of the same thing: a 1950s, Government run, Fawlty-Towers-esque hotels that promised nothing more than a sub-par version of what I expected to experience during the resort-based part of my trip to Varadero.
There were no cabañas. There were no tiny beach shacks I could frequent. There were no places at all that could satisfy my (outrageous?) demands. So, with a wistfulness for what could have been, I let go of the dream. It was time to compromise.
At the end of my research tether, I chose La Boca on a whim. It was a place that barely featured on any of the online websites I'd scoured (I'm guessing because the beach is more shingle than sand) and it merited little more than a passage or two in my favourite paper-based research tool, Lonely Planet.
However, it was the location that drew me in. La Boca was sandwiched between the thriving city of Trinidad and Playa Ancon, a beautiful stretch of white sand that would have been ideal were it not for two of the aforementioned 1950's style Cuban hotels. If La Boca were truly that dire, I could hot-foot it back to the city (for another rave in a cave) or go cry into a Cuban Government hotel pillow in defeat.
La Boca was a leap of faith, and with my eyes closed and my fingers crossed, I took it.
Finding La Boca, one of the best beaches in Cuba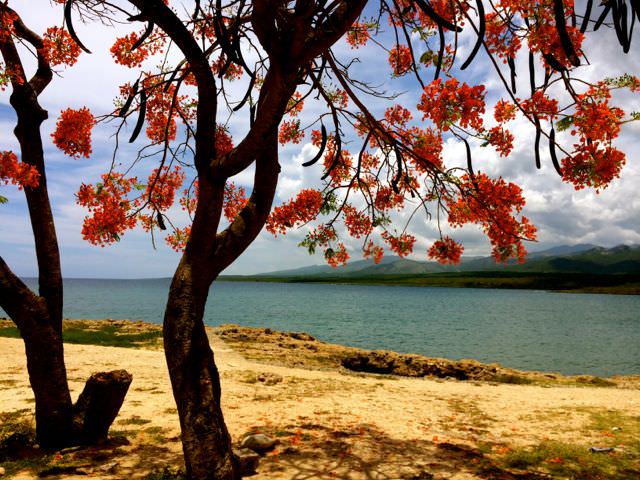 Before I arrived in La Boca I'd prepared myself for a level of hassle even more intense than what I'd experienced in Trinidad. But within seconds of stepping out onto the beachfront street, I realised that the vibe couldn't have been more different.
Hanging around on the first street corner that fronted the beach was a collection of "entrepreneurs", or fixers who were certain they could help you solve any problem…for a price.
Did I need a taxi…a casa…a restaurant…a boyfriend, they offered. "No, thanks." I smiled. I was absolutely fine… and I really was because looking down the long, paved street to my left I saw the sea. It didn't have the same turquoise translucent glow as the beach I'd met and fell in love with in Varadero. And the shingle was anything but appealing. But the backdrop was pure drama.
Bright red flowering trees framed the picture while, across a stretch of water stood the Escambrey mountains, grey, misty and gnarly. It was a striking visual – the imposing mountains promising the excitement of a sufficiently distant storm contrasted against the sun shimmering over the sea. I drank in the view and knew instantly that I'd struck gold – I'd found one of the best beaches in Cuba.
Finding Hostel "Villa" Flerida, one of the best casa particulars in Cuba
Remembering that I had a bag on my back and was still searching for a place to stay, I ambled down the street while the sun blazed on down. I was searching for a casa particular (by far the best accommodation choice in Cuba, and La Boca was one of the few beach areas that offered this kind of accommodation) but the first two places I came across were locked-up for the season.
Disappointed but still enjoying the view I carried on down the road passing one building after another. There were very few places to stay that fronted the sea in La Boca but the second I saw Hostel "Villa" Flerida, I knew I'd found the one. The wrap-around porch was decked with rocking chairs that sat painted in primary colours – red, blue and green – while, in the corner, strung between two wooden posts swayed a hammock all but calling my name.
Standing across the street, I stopped and stared while the casa owner, who I later came to know as Marlene, sat nonchalantly in her chair. She didn't heckle like her casa counterparts in Trinidad. She didn't call at me across the street. She just sat, book face down in her lap and smiled. It was a big welcoming Cuban smile and it pulled me all the way across the street and into her home.
The facilities were perhaps the most basic out of all of the casas I'd stayed in Cuba. The toilet, though sparklingly clean, was absent a seat (not as uncommon in Cuba as you might think) and the springs of the bed I slept on were so broken that I spent each night coiled in a u-shape across the top of the bed, hoping I wouldn't get pulled into the depths of the pit of the mattress, never to be seen again. But none of it mattered. I stepped back onto the porch, slunk into a rocker, surveyed the scenery and smiled. I had finally found what I was looking for.
The casa was not a step-onto-the-sand cabana but it was as damn close to one as it could be. That night Marlene and her husband, Tito, cooked lobster which had been caught that day and the night after I sampled the market's freshest fish. I swam in the water, swung in the hammock, read in the rocker and as the sun slunk over the horizon I sipped rum and picked up the local game – dominoes (which, it turns out, I'm horribly bad at, but that didn't matter).
The days sailed by and the nights disappeared just as gently. Without emails to check or a phone that might ring, I'd finally found one of the best beaches in Cuba – I'd found a spot where I could simply sit and be.
Useful information (and a party pig)
La Boca is a very short ride from Trinidad and can be visited as a day trip, though I'd highly recommend enconscing yourself in the town for a couple of nights.
A taxi from Trinidad costs around $5CUC/USD depending on your negotiation skills.
There is little to no sand at La Boca though it is possible to sunbathe on the fine shingle (put a sarong or beach towel down first!), and the water is beautifully calm for swimming.
If you're looking for more golden sands, there is a bus that does a circular route from La Boca to Playa Ancon, about 15 minutes away by bus, leaving around 11am each day and returning around 6pm ($2CUC/USD round trip). The bus also goes to Trinidad on the same loop.
Where I stayed in La Boca

Hostal "Villa Flerida"
Owners: Marlene and Tito
Address: Ave. Del Mar #93, Playa La Boca
Tel: (+53) 52599678

Email: marlene6704@nauta.cu
A note on food in La Boca

There are two kiosks selling a small range of basics – water, bread, milk, pasta and rum (ok, that's a list of what I consider to be basics). In addition, there is a small beach-front bar that serves drinks and ice-cream only. While I was in La Boca (low season) there were no restaurants open and, in any case, La Boca has very few restaurants at all.

Therefore, the best place to eat is at your casa particular. Failing that, when I wanted a change of eating scene, I wandered the streets asking if anybody was serving food and within minutes another casa owner came onto the street and offered to prepare a plate of cheese sandwiches, a plate of mango and a juice for $1CUC/USD. I gladly accepted.
A note on Playa Ancon

I spent a day at the beach at Playa Ancon and took a catamaran snorkelling trip from the beach. Although the snorkelling was a fun way to break up a day of suntanning (the trip is 1 hour) and the cost was low $10CUC/USD per person, I was horrified to find the guide touching the fish, the marine life and the (small) reef.

I had to ask him several times to stop and it wasn't until I got quite stern with him before he respected my request. However, he was absolutely convinced that he hadn't done anything wrong. If you do take a snorkelling trip, ask the guide not to touch the marine life before you head out. Hopefully if enough tourists ask, they will stop this harmful part of the trip.
Update
Since writing this article, I have kept in contact with Marlene, who now has an email address. As well as sending me the occasional picture of her and her husband and La Boca, she's also written to thank me for this article because she now receives a number of customers who visit La Boca since stopping by this page. And, having spoken to the casa owners in Cuba at length, I know the difference each guest and their much appreciated payments can make to the quality of life of the local people. So, I'm sharing with you Marlene's thanks and I'm adding my own. By staying with the locals like Marlene and Tito, we can have a positive impact in the countries we visit. And what more could we want from our travels than that?
Any other beaches you'd recommend in Cuba? Let me know in the comments below.
More of my Cuba Travel Guides