To make or become less tense or anxious – that's the dictionary definition of relax. It's also how I felt after a 3-day stay at Lake Austin Spa Resort in Texas. There are umpteen reasons why you might be considering booking a stay or spa day at this luxury destination spa resort – a health kick, relaxation, burn-out and recovery, a group celebration or a treat for yourself. The reason barely matters because whichever way you come through the gates, you're going to leave feeling lighter and brighter. I certainly did and I was suffering from some serious burn-out. But what else would you expect from a spa resort that is repeatedly voted one of the best in the USA, and the world?
In this review I'll give you the low-down on what you can expect at Lake Austin Spa Resort from the rooms to the food, facilities, activities and spa treatments. I visited on my own for some serious R&R.
Location
Lake Austin Spa Resort is located 40 minutes and 22 miles northwest of downtown Austin, in Texas hill country. Located on the shores of Lake Austin, tucked away behind discrete electric front gates, this destination spa and resort is a luxury hideaway in southern USA.
Overview of Lake Austin Spa Resort – Resort Style
Every spa resort has its own vibe from the luxurious yet clinical to the bootcamps that have you hiding in your room with a tub of Pringles. In fact, I'm just back from a stay at one of the UK's most popular spa resorts and, as nice as it was, I felt like I was on a conveyor belt, just part of a daily process. What sets Lake Austin Spa Resort apart isn't just its luxury spa, activities and menus – after all, any spa can offer that – it is the relaxed take it or leave it feel. At times I didn't feel like I was in a spa resort at all. I felt like I was hanging out at a friend's lake house with a permission slip to treat the place like home.
From the Blue Rue with its crochet blankets that reminded me of the ones my nan used to knit, to the Garden Library's bursting bookcases, to the friendship table in the Aster Café (in case you're visiting solo and want a dinner companion) to the Lake Kitchen, the resort vibe is casual comfort in a luxury setting. Yet, it's not contrived. The place oozes genuine warmth, which is no surprise given the spa was set up by two friends.
It's a feeling that penetrates the entire spa. The staff at the front desk were chatty enough to feel like friends, the waiters interacted rather that just took instructions, and the fitness staff smiled even after I decided to skip a class to hang out in my Luxury Garden Room for an extra hour in the morning (I say room, clearly I mean bed).
I didn't feel intimidated once at Lake Austin, which can often be the case with upscale spas, especially if you're visiting on your own.
Rooms
Normally, lingering in my room at a spa resort is lowest on my priority list but here I was seriously torn. There are only 40 rooms at the resort and each one has been individually and very thoughtfully decorated with luxury and tranquility in mind. I stayed in a Luxury Garden Room which featured both a private porch and a secluded meditation garden complete with a calming water fountain.
Inside, the bed was plush and deep and just the right balance of soft and firm, fitted with high thread-count bedding. Between the beautiful relaxing chairs and writing desk (the equivalent of diamonds from Tiffany's for a writer), I didn't know where to put myself; and I did end up spending more time than I intended just chilling out in my room, swaddled in my white robe, herbal tea in hand. Nice touch: the turn-down service left beautiful cards with positive notes on my pillow every night.
Tip: if you want to treat yourself, check into one of the hot tub rooms.
Fitness facilities and activities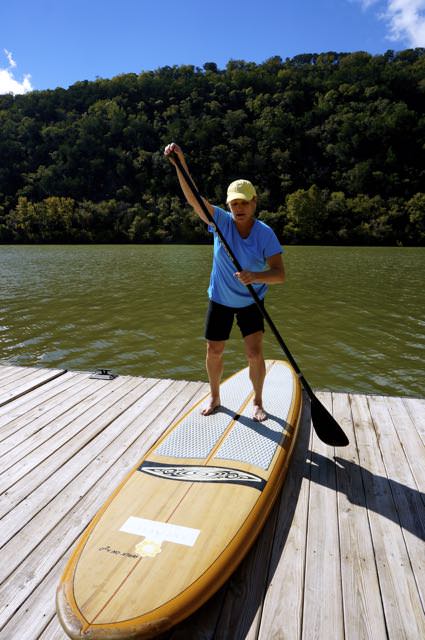 Like most spa resorts, you're presented with the resort's activity schedule when you check-in. I usually look at mine through a squinting eye expecting to see a list of high-intensity classes that promise to make you feel the burn (read: pain), but that wasn't what I received at Lake Austin Spa Resort. I hadn't been handed a workout schedule, I'd been given a full and balanced activity list. Sure, there was HIIT and kickboxing and core classes for these looking to do some serious toning but there was also yoga, zumba, ballet, hula-hooping, scenic hikes and pilates.
In short, there was a class for everyone. And, of course, being on the lake and living up to the spa's theme where wellness meets the water, lake-based activities like stand-up paddle boarding, a lake cruise, and kayaking were all on offer.
A gym, running track and a choice of pools are available too if you prefer to do your own thing.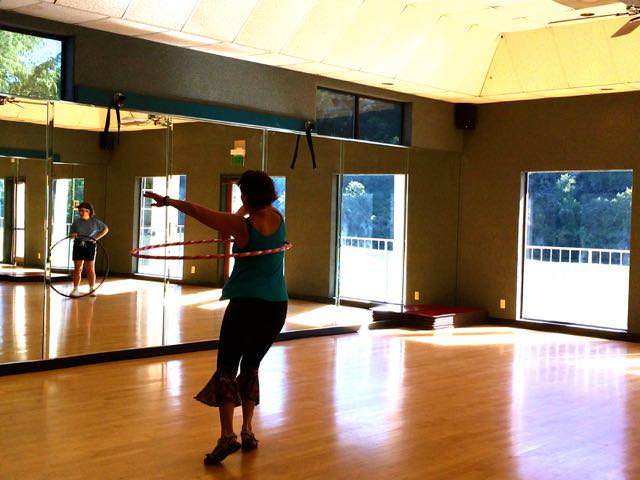 Cooking Classes & Other Activities
Most spa resorts offer fitness activities and spa treatments but Lake Austin once again sets itself apart with an impressive selection of non-fitness activities and events. The schedule has clearly been carefully designed to cover a broad range of interests. The cooking classes are particularly popular – I learned how to make sausages, and there was a book evening by Deborah Crombie, New York Times Best Selling Author, who talked about her latest book, To Dwell in Darkness.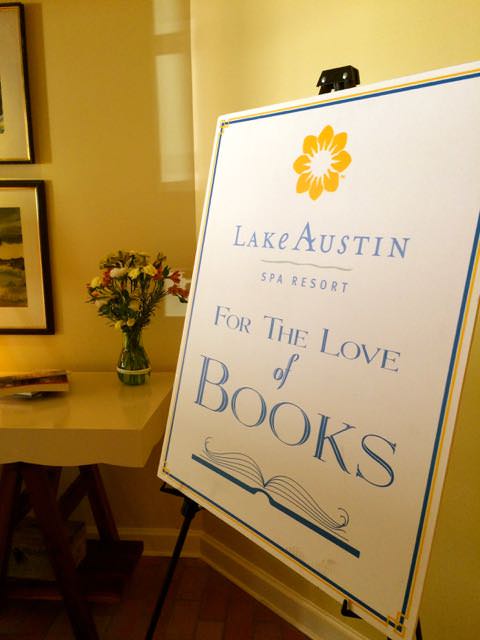 The resort also offered a night of astronomy, an introduction to Ayurveda, fun with water colours, as well as health classes like how to master your metabolism and transform stress. The schedule changes regularly and there's bound to be something to pique your interest.
The Spa & Relaxation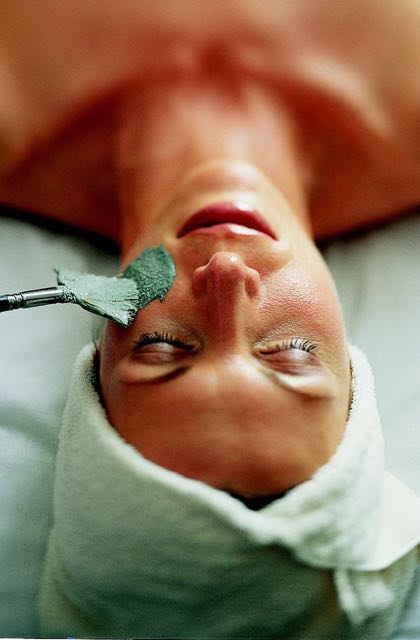 It's a rare occasion that I go to a spa and feel relaxed enough from the resort and general schedule that I don't feel in desperate need of a spa treatment. However, I couldn't turn down the chance to choose from one of over 100 treatments available at Lake Austin Spa Resort; so I booked in to have my chakras realigned at the Lakehouse Spa.
I should start by saying that I wasn't even sure what chakras were (despite a 10-day silent meditation retreat in India) and I didn't think mine were out of line, but I've had many massages in my life (including a massage in a women's prison in Thailand), and if there's s a chance to try something a bit different, I'm in.
Fortunately, my masseuse did know what a chakra was (an energy point on your body) and did a great job of explaining it to me before she spent 180 minutes performing a head to toe massage using several different scented oils, each one chosen to correspond to the different colours of my chakras. Utter. Bliss. And possibly a state of enlightenment.
The spa offers an extensive range of treatments that cover everything you can imagine to sooth your mind, body, and spirit, including traditional services as well as current trends. Here is the spa treatment list.
Food & Drinks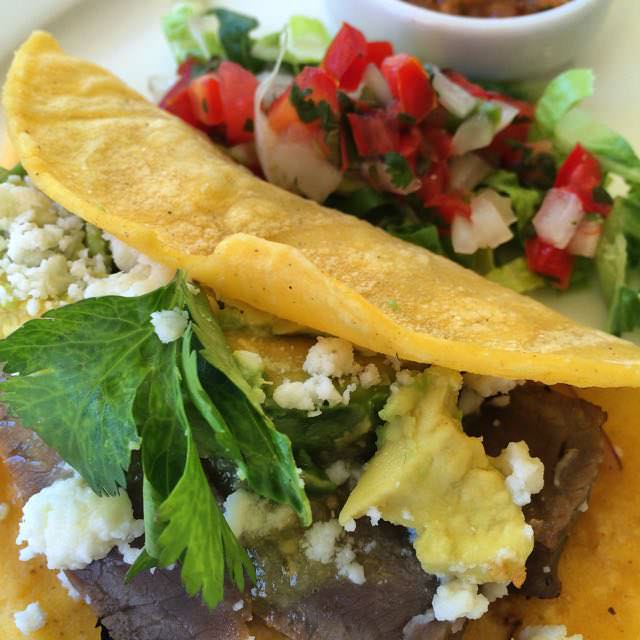 Lake Austin is an all-inclusive resort serving three gourmet meals a day. As someone who generally hates buffet-style dining, I was delighted to find that the meals were from an a-la-carte menu and could be taken in the lakefront dining room, as a picnic or in your cottage as room-service. The menu is seasonal with daily specials and is heavily focused on locally-sourced produce, including from the resort's own organic gardens.
The best spa resorts are the ones that don't force you to eat sprouted shoots and kale for every meal, or, heaven forbid, put you on a vegan juice-cleanse. We all know the truth of what the doctors have been saying for decades – a healthy life is one of balance, with enjoyable movement and a full range of nutritious foods; and that's precisely what was on the menu at Lake Austin Spa Resort.
In fact, it seemed like nothing was off the menu – quiche, curry, carbs and a raft of desserts were all served, but in thoughtfully controlled portion sizes with the calorie and macros carefully counted for you. I ate beef tacos, home-cured bacon and had my first try of smores (why on earth don't we have these in England?). Breakfast can range from healthy smoothies to pancakes, lunches include salads as well as burgers, while dinners are just as varied. You can check out sample menus.
A fresh salad and fruit bar meets you at the entrance of the restaurant at every meal but the place isn't fanatical. If you are in the mood for a tipple, you can add a glass of wine to your meal. And, speaking of drinks, there is a full-range of teas, coffees and water available throughout the day, included in your stay.
While the food portions did tend towards the small size, as you would hope from a resort that has wellness in mind, each bite packed a flavourful punch, and with no food group or taste off the menu, you were never left craving anything. And, as one guest demonstrated, if you're still hungry – just order a second portion.
For people like me who like to graze between meals, you'll be pleased to know there are plenty of substantive snacks around the spa throughout the day from fruit to bowls of homemade hummus. Lake Austin is not the kind of spa resort where you can't enjoy your massage because of your grumbling tummy.
Lake Austin Spa Awards
If the above isn't enough to convince you, maybe the resort's long list of accolades and awards will – Lake Austin Spa Resort is a regular in the Condé Nast Traveler, Readers' Choice Awards, showing up pretty much every year as one of the best spas in the USA, North America and The World. Likewise, it shows up annually in the Travel + Leisure World's Best Awards for best spa. And there are many more awards and accolades where those came from.
In between meals, yoga classes and having my chakras realigned, I spent the rest of my time relaxing in my room, swinging in a hammock or on meditative walks around the ground. In a way it was this time on my own that was the most restorative.
It's hard to describe the overwhelming sensation of peace that takes hold when the resort's gates quietly buzz closed behind you but those 3 days were enough to recharge my soul. Perhaps it was the scent of luxury spa oils that soaked my skin during my massage. Perhaps it was fits of giggles when my hula hoop bounced across the fitness studio. Perhaps is was the time I spent sipping tea in my meditation garden or the desk where I spent hours writing. Perhaps it was the oversized hammock lending views over the lake. Perhaps it was the herb garden I wandered through sniffing rosemary, basil, mint and thyme just before it was plucked for dinner. Perhaps it was the late afternoon light casting long shadows across the library room where I lost myself in a book for hours. Most likely, it was a little bit of all of these things.
Useful Information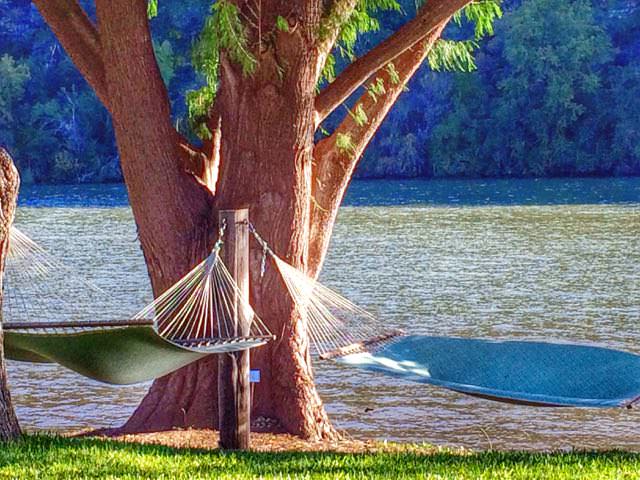 Lake Austin Spa Resort is located in Austin Texas and can be easily accessed from Austin-Bergstrom International Airport. British Airways flies direct from London Heathrow to Austin-Bergstrom International Airport. Flight time: just over 10 hours.
All-in packages include your room, food, activities and events. Day spas are available as are group bookings..
For more information, booking and enquiries, see the Lake Austin Spa Resort Website.
Hope you found this review helpful. Got any questions or suggestions? Let me know in the comments below.
Related:
Main image and stay courtesy of Lake Austin Spa Resort.