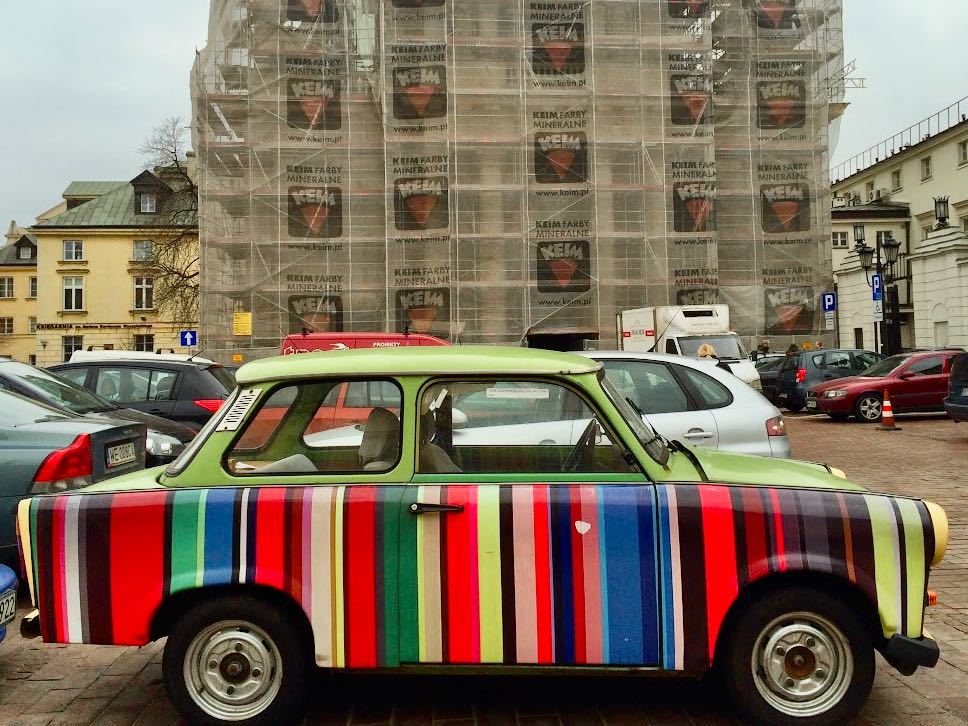 I'm an Uber user.
I'm also a 5ft tall woman who travels around the world solo.
And I regularly get asked whether Uber is safe to use. Worse, I often get told that Uber isn't safe. Usually by people who've never taken an Uber. So, what's the deal?
Is Uber safe or not?
If Uber's done one thing, it's caused controversy. From licensed taxi companies who are spitting foam at the idea of cut price competition to the naysayers who are convinced that every other Uber passenger is going to be subject to rape, robbery or both, Uber seems to be facing fresh challenges every day; yet its momentum and success continue to snowball.
And, it seems, the better Uber does, the more horror stories hit the headlines. Search the web and on page one you'll find more than a slack handful of stories that will make you shiver. But let's take a step back for a moment and look at these facts through a wider lens.
For every person who tells me that women get attacked in Uber cars, I have to reply: has nobody ever been attacked in a mini-cab? People die in hospitals every year. Sometimes those deaths are caused by doctors. Rarely, but it has happened – a doctor or two does it on purpose. Does that stop people going to hospitals?
The church and cases of sexual abuse. Same point.
These may be extreme examples to drag out. But so is the notion that if I take an Uber ride, something bad is going to happen. For sure. Yet these scaremongering stories continue to circulate.
I didn't realise until recently, that one of the main websites cataloguing all of the bad things that Uber drivers have ever have done, from using a mobile while driving to pushing past the speed limit, is run by Uber's competitor, the Taxicab, Limousine & Paratransit Association. With Uber having gained a value at over $41bn, I can see the motivation for traditional taxi companies to discredit their competitor.
There have also been a lot of concern raised about the robustness of Uber's background checks, yet what is rarely written about is the argument that Uber's checks are possibly more robust and uniform than those used by traditional taxi companies.
Uber is more than skewed statistics – Uber is about its people
The one thing I've found most compelling from everything I've read is that the facts are not clear-cut. Real stories of attacks are horrifying but mostly the headline stories are anecdotal. They are not representative of the service as a whole and, as compared to the safety of normal taxis, the statistics simply don't exist to compare.
So, I don't have a definitive answer about Uber's safety (and nor does anyone else) but I do have my own experience. I've ridden Uber many, many times – in the past year I've taken Uber about 90% of the time compared to standard taxis – and as a solo female traveller, I've never had any concerns for my safety when I've been riding Uber. In fact, the only unpleasant taxi experiences I have ever had (including one driver stopping the car to try to touch me, another driving screaming abuse at me for not having change and countless drivers trying to rip me off) – those incidents have all happened in traditional taxis.
I fell in love with Uber on my very first ride. But it's not just about the service, as slick as it is (we're in the cyber age – we absolutely should be able to order a ride with a tap on an app and monitor the arrival via GPS). It's not even about the prices, which are consistently cheaper than the conventional cab companies.
It's about the people. It's about the drivers of Uber.
For all of the Ubers I've sat in, and as different as all those drivers have been, one thing that has struck me consistently is the stories they have told me about how they came to drive for Uber. They aren't people who have signed up with sinister intent, they are people who have been given an opportunity and have taken it with full gratitude applied.
I can't give you the absolute percentages on safety, but I can share with you the stories of the people I've met. I can give you some insight into the faces of Uber.
Meet Harley, the Anthropologist, San Diego
I took my first Uber ride with Harley from San Diego. It was a Friday night and I was off to a house party courtesy of some new friends I'd met in the city. From the get-go I got the vibe that Uber has a different type of driver. You see, Harley didn't really need the money. He was tee-total and had become tired of following his friends from club to club on a Friday night.
With the birth of Uber, he decided to try something else. He wanted to see what the rest of the city was up to in all it's eclectic forms over the weekend. Harley gave all the usual kinds of rides – to bars, restaurants and parties but the rides he enjoyed most were the ones he gave to tourists. He liked to chat to people about their lives in their home countries – what the weather was like, what food they ate, what work was like and what they did on a Friday night back home.
A little like myself, Harley collects stories – stories of people and within that 20 minute Uber ride, I was hooked on this new taxi service.
Meet Sammi, the Pharmacology Student, New York
I rode with Sammi through Manhattans' quiet night streets. I was exhausted from my late evening flight but, as ever, my Uber driver had me riveted with his story. Sammi was a pharmacology student by day and an Uber driver by night. And without Uber he'd never be able to afford to put himself through college. Sammi wanted to pursue a life as a pharmacologist researcher but he was realistic about the cost of study and his likely low salary when he qualified.
Not wanting a life of debt, Sammi started driving for Uber and, so far, in his second year of study, he'd managed to stay debt-free. Even better, he was now earning enough money that he was just a few months away from taking a trip to Dubai to see some old school friends. Without Uber he wouldn't have been able to afford his education or his reunion trip.
Meet Chris, the Ex-Combat Photographer, Vermont
One thing that fascinates me about Uber is that most of the driver have or have had an alternative career and Chris happened to be one of the most interesting drivers I've met. Once upon a time he was a combat photographer in Afghanistan. He's been driving Uber for six months and is enjoying it so much he's just upgraded his car to a swish Chrysler to make life more luxurious for his passengers.
Chris spent a long time in Afghanistan and every day he became more concerned that he was going to run out of luck. It also gave him real clarity on life. The Middle East wasn't where he wanted to be. He wants to move to Hawaii. He's already picked out his the beach area where he wants to live on the North Shore and with Uber also operating in Hawaii, it's more than possible to make the move.
Meet Eddie, the Cruiser, Dallas
I took a long ride with Eddie because even sitting in an Uber for a one and a half hour round trip was cheaper than hiring, parking and re-fuelling a rental car. Eddie is only planning to drive Uber until he's earned enough spending money for his upcoming anniversary cruise. Eddie had been married for 20 years and he's finally decided it's time to leave the USA. Being able to work for Uber, he's not going to have to worry about treating his wife or taking those pricey shore excursions. Finally he'll get to see a bit of the world and he plans on doing it in style.
Meet Taylor, the corporate burn out, San Diego
Taylor was my first female driver. She is in her early 30's and until recently had held down a high-pressured sales job for a big corporation. Burn-out struck and she walked away from her healthy salary in preference for a more healthy and less stressful lifestyle. Taylor hasn't quite figured out what her new career is going to be but sitting at home on her own was driving her (and her boyfriend) crazy.
So, while she figured stuff out and to encourage herself out of the house and back into meeting people, Taylor started to drive Uber in San Diego, and she is loving it. She found out about all the different types of work people do – whether they love it, whether they hate and what kind of lives they have. Taylor still hasn't found her own new career path but she was loving her Uber job in the meantime.
Meet Brian, the Apple Addict, Nashville
Brian was driving Uber to feed his Apple habit (the computer brand, not the fruit). With four children at home and a wife to support, there wasn't much left in his monthly pay check for luxury items. In fact, his wife had been pretty direct – if he wanted an expensive toy he was going to have to earn extra money to get it. So, Brian started driving for Uber.
Monday to Friday he works in IT but for a few hours over the weekend and one night a week, Brian is a part-time Uber driver. He doesn't take as many shifts as other drivers but at least this way he has a nice balance of still being able to spend time with his family while knowing that every ride gets him that bit closer to owning an iPad.
Meet Dave, the Reluctant Retiree, Albuquerque
To be honest, Dave didn't know downtown Albuquerque that well but he'd invested in a GPS and despite being a little nervous, he was managing just fine. Dave's confidence had taken quite a knock in recent months. At 60 years old he'd suddenly been made redundant and he'd faced one set back and rejection after another as he tried and failed to get a new job. Aside from the problem of losing his income, Dave wasn't ready to retire. He'd planned to work at least a few more years, but the modern job market just wasn't operating in his favour. And then a friend recommended Uber. Driving for a living was an entirely new way of making money but Dave was enjoying being his own boss and, most of all, was grateful for the opportunity to work when he felt like nobody else wanted him because of his age.
Meet Ralph, the Traditional Taxi Driver
I can't remember exactly where I met Ralph (too many Ubers to remember) but I recall his story because Ralph was the first driver I'd spoken to who'd jumped ship from traditional taxi driving. "I could work half a month before I actually made any money," Ralph told me. When he'd been a traditional taxi driver working for the city licensed taxi company, it could sometimes take him a few weeks of driving before he paid off his monthly fee to the taxi company. Living that way was very difficult when he had to budget his income for his family. Not to mention the fact he was handing over so much money to the taxi company.
Uber was much better for drivers, he told me. He got to keep the bulk of his fare (80%), which meant he was making money from day one. "I don't understand why all the other taxi drivers are complaining so much. They should just quit and join Uber, too." I'm no taxi driver and I'm no economist, but Ralph's point made complete sense to me.
Meet Derrick, the Grandfather in Detroit
Derrick left Detroit decades ago when things were bad and had no promise of getting better. He left with his family for Florida and for many years settled in the sunshine. But Detroit has turned a corner and as much as Derrick has enjoyed the sun, he wanted to return to his home state and his home city. Prompted by his daughter's desire to return to her roots, Derrick followed his family back to Detroit, but it was hard to get work there – until he heard about Uber. Thanks to Uber, Derrick can earn enough money to live in Detroit, where unemployment is high, and he can spend time with his grandchildren. Even better, he can share all his best tips on what to see and do in Detroit with everyone who gets in the back of his ride.
Ultimately…
I would never encourage somebody to do something if their instinct was telling them not to. For me, the scare stories may grab headlines, but I've not read any statistics or hard facts that make me believe me there is a real risk to my safety of using Uber. Meanwhile, the service is extremely well executed and even better priced.
But above all that – for all of the wonderful stories of dreams come true that I've heard in the back of Uber cars, if I can in any way contribute, I've no intention of quitting Uber any time soon.
New to Uber – want a free $20 ride? If you're new to Uber, use this code for $20 off your first ride (USA only): jof558ue. After you sign up and set your pick-up location there will be a box to add your code on the next page.
Have you ever taken Uber? What was your experience? Let me know in the comments below.
All names have been changed.
Related Articles: