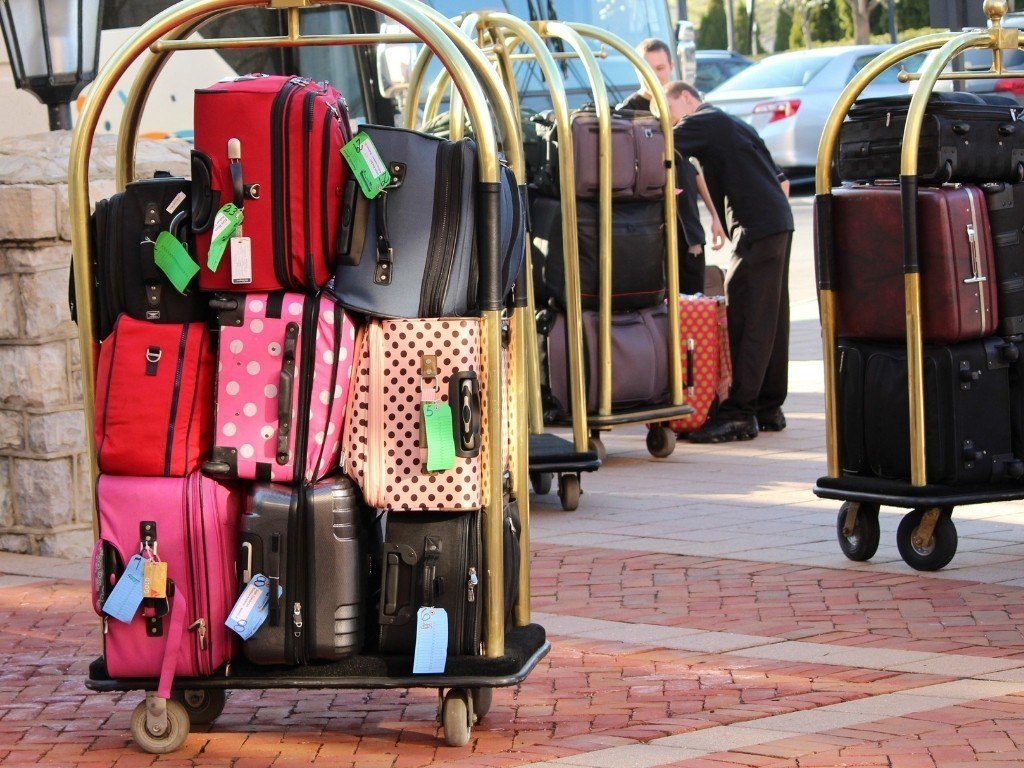 Packing light can seem like a herculean challenge if you're the kind of person who's regularly paying excess baggage rates. Yet many of the how to travel light tips will have you packing two weeks' luggage into a palm-sized rucksack. Don't worry, there is the middle ground.
What I have for you is 25 quick swaps and changes you can make to your packing system to trim down you packing weight and save space in your luggage without having to agree to wear the same pair of panties four days in a row. You may find some of these packing hacks easier to commit to than others. That's fine. Possessing bone straight hair, I see no need to pack straighteners. Meanwhile, my friend would rather go barefoot than not take her GHDs on vacation.
My point: travelling light doesn't have to mean travelling ultra-light. For every reduction you make, your bag will get lighter and if you're not ready or able to make all these changes in one go, add a few more each time you pack for travel. I've made these changes over the years rather than in one go and I can't believe I used to be that person that checked a 23kg suitcase for clothes and another carry-on suitcase for shoes and miscellaneous items.
And my travels are easier for it. Not yet convinced, here's a quick list of the benefits of packing lighter luggage for your trip.
The benefits of packing light
no excess baggage fees
no checked baggage fees if you can achieve the Holy Grail 'carry-on only'
no overly large 'guilt' tips to porters breaking a back to get your luggage to your room
no more airport trolley fees
quicker to pack at home and at your destination
makes multi-destinations trips less of a hassle
you can go somewhere en route to your destination (I once stopped for lunch in Italy with my luggage en route to Rome, easier with carry-on only)
less risk of bodily injury moving all that weight around
smugness – you can't overestimate the wonderful smugness that comes with packing light and throwing your bag on the airport scales with confidence
And now, let's get stuck in to my packing tips to help you travel light (or at least lighter).
1. Start with smaller luggage
You will fill whatever bag you have so starting smaller will help in the long run. This swap might be one for your next trip if you've got an overflowing suitcase on your bed and you're looking for immediate packing tips but this one tip is a game changer. It's how I went from a 70 litre/15kg backpack to a 55 litre/10kg backpack with relative ease.
What I pack: I love my Samsonite B Lite. At only 2.10 kg, it means I haven't taken up half of my baggage allowance before I've packed a thing. It fits within most carry-on dimensions (even Ryanair). I have a bigger version that's heavier and can expand, for longer trips that I take as checked luggage.
Packing tip: check and compare suitcase weights when you're shopping for new luggage. Amazon is good for this as most products have to include the weight. Make sure you get the product weight not the weight with the shipping packaging.
You can read a more detailed review of the best carry on luggage for every trip type and The Best Travel Backpacks
2. Use travel scales instead of guessing weight
How do you know if you've packed light if you don't know the weight of your luggage? Also, weighing your bag at the airport is a little too late if you've packed too much. I picked up a cheap set of travel scales I picked up in Boots (chemist/pharmacy) in the UK. You can get them super cheap on Amazon.
3. Use a packing list (and stick to it)
Ever pulled out your big luggage, thrown in your 'must take' items then realised you still have space. Oooh, goody, you think as you trawl your drawers for extra clothes you won't wear. Be strong. Pack the essentials only by using a packing list – if it's not on the list, it's not going in.
What I use: I made my own packing list. I even made it printable for you.
4. Use compression packing cubes
As well as making it easier to find things when you're away, packing cubes put a natural limit on how many clothes you can take, and the compression element really can halve the amount of space your clothes take up. Of course, this is more of a space saving tip than a weight saving one. The greater the compression, the heavier the packing cube.
What I pack: Eaglecreek Packing Cubes with Compression
Packing tip: I travel outbound with the cubes not compressed so my clothes don't crease too much. I compress for the way home giving me extra space for souvenirs.
5. Pack Multi-Purpose shoes (maximum 3 pairs)
Yes, it's nice to have the brown sandals for your white dress and the black heels for those cute shorts and the…list goes on. But you have to curb yourself because shoes take up a lot of bag space. These days I take one pair of everyday shoes (boots in winter, sandals in summer), a pair of folding ballerina flats, and running shoes for any outdoor activities.
What I pack: Birkenstock sandals (summer), a pair of sturdy boots I keep re-buying from M&S (winter), butterfly twist ballerinas and a light pair of Asics.
You can read my list of the best shoes for travel. You might also like: 10 Essentials for Every Long Hike
6. Use shower caps as shoe covers
You don't want the soles of your shoes to rub against your new white top. But you also don't need to dedicate a special area of your suitcase to shoes. Nor do you need to buy them an expensive, bulky shoe carrier. Just sling a cheap, thin shower cap around the base of your shoes.
7. Use thin drawstring wash bags
I've tried so many travel wash bags and make-up bags until I finally settled on a cheap drawstring wash bag I picked up from the supermarket. Why? It adds zero bulk and weight, it washes well and it copes with spills.
8. Pack lightweight and technical clothing
A few smart swaps can save you a lot of space and weight when it comes to your winter clothes. Compare the folded size and weight of a thin cotton skirt to thick linen trousers. Or a couple of layers instead of a chunky jumpers. For winter wear, my best tip for packing light is to buy some technical clothing. I like The North Face but cheaper brands like Uniqlo have thin thermal options. Failing that, a pair of leggings or even tights under your clothes can add warmth without adding weight to your luggage.
Packing tip: Jeans are not your packing friend. Limit yourself to one pair if possible.
What I pack: I always travel with a base layer (bottoms and top) for cold trips as well as a lightweight fleece and windproof jacket. Related: A Snow Trip Packing List
9. Wear your bulkiest items to travel
Airports are largely the same temperature regardless of the destination and flights are usually cold. So, don't pack your jeans and boots – wear them. You may have a 30 minute sweat during your transfer on arrival but you'll have more space in your case.
Packing tip: don't pack big, warm clothes just in case. If the weather report says warm and sunny, pack for that. You can always pick up a cheap extra layer if temperatures change dramatically.
10. Use hotel soap or find a local laundry service
I've never struggled to get laundry done cheaply overseas. Usually, you can drop a bag off in the morning and pick it up all clean and folded by the afternoon. Worst case, a bit of soap and your hotel sink can clean most items.
Packing tip: If you really do want detergent instead of soap, you can usually pick up a single wash pack while you're away or use these detergent leaves (don't touch them with wet hands). I own but have never used a travel washing line.
11. Don't pack a towel – take a sarong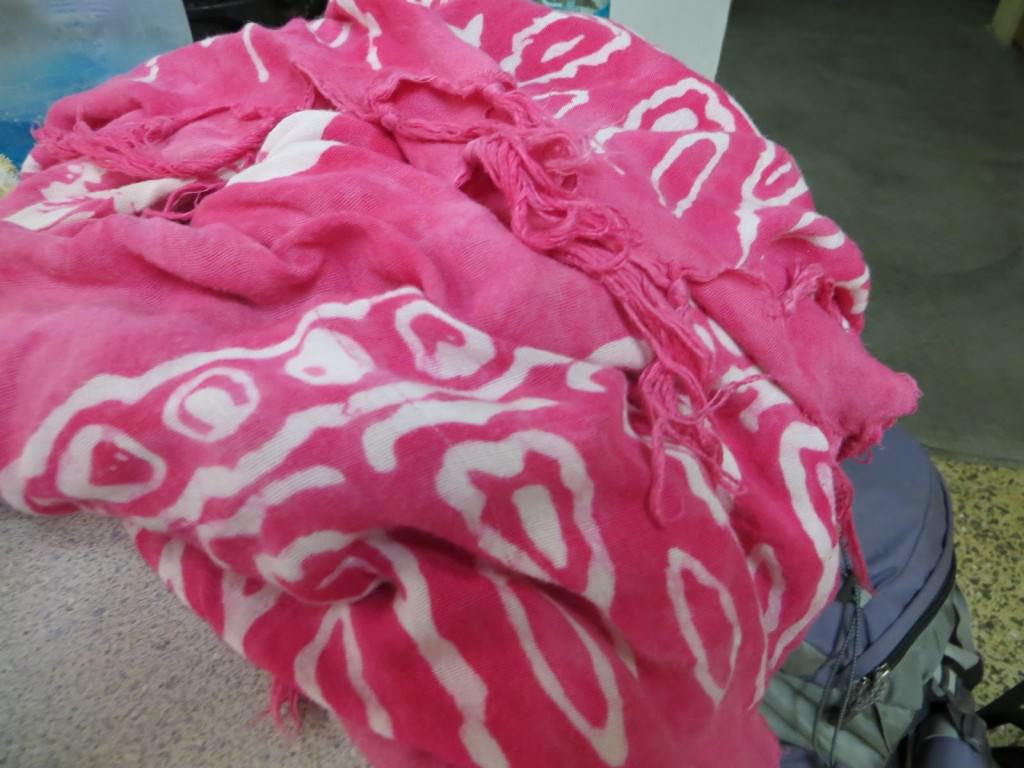 If you're staying in a hotel, a towel is almost always supplied. Even in hostels, you can hire one for a small charge. If you're on a long trip and don't want to pay the fee, pack a travel towel. For shorter trips, a sarong will work just as well. It packs smaller, dries quicker and has more functions (scarf, beach towel, can be tied into a bag).
What I pack – sarongs are often cheaper and better quality if you buy them locally. Exceptions: if you're off to a fancy resort/expensive island/not going to a beach location. In that case, I usually buy online through Amazon.
Packing tip – if you're going to use it as a towel in a hostel, make sure it's not sheer.
12. Pack a travel electric toothbrush
You can still maintain good dental hygiene while you're away by swapping your big electric toothbrush for a travel sonic one. It runs on batteries and comes with a sealed cover.
What I pack: I have a pretty fancy Philips Sonic toothbrush with a USB charging case. But if you don't want to invest, you can pick up a cheaper sonic travel toothbrush
13. Share your toiletries or buy them when you get there
Do you and your bestie both need a full bottle of shower gel for a one week trip? Split the shareable items between you and half your packing weight. Otherwise, buy your bulkier produces when you're there – sun lotion, deodorant, mosquito repellent, shower gel – even the most remote locations have shops and usually carry many of the brands you are familiar with.
Packing tip: Not convinced? Visit a pharmacy to check the stock on your next trip and it will give you confidence for your trip after that.
Related: What is the Best Mosquito Repellent?
14. Don't pack full-size shampoo and conditioner
Most shampoo and conditioners only recommend using a small coin-sized blob. I have long hair and a 100ml/3.5oz shampoo can last me 2 weeks. A 100ml/3.5oz conditioner lasts a month. If you run out, top up with the hotel freebies or replace locally. Tip: If I'm off to a hot destination, I swap my conditioner for hair oil. It's better for moisturising my hair and the bottles are often much smaller.
15. Take only essential medications
If you haven't used a particular medication in the last few weeks/month, you're unlikely to use it while you're away. All those 'just in case' medicines can add a lot of non-essential bulk. Meanwhile, I've not been to a place that didn't have a pharmacy.
What I pack – I decant my pills into a small travel pill pot. Technically, you should keep your pills in their packaging in case you get stopped and checked but I've yet to have an issue.
Packing tip – not ready to ditch the 'just in case' items? Only take enough until you can get to a pharmacy e.g. a couple of band aids instead of the whole pack, a couple of rehydration sachets, 2 to 4 headache pills instead of 250.
16. Try solid toiletries instead of liquids
Most solid toiletries are smaller, lighter, go further and won't tip you over your liquids allowance. You should easily be able to pick up solids for your hair, deodorant, body 'lotion', and, of course, good old-fashioned soap instead of shower gel.
Packing tip – Lush as well as health shops and online are a good place to start shopping for solid versions.
17. Treat yourself to a mani-pedi while you're away
Doing your nails before you go can often last you through a short trip. For longer stays, research nail bars at your destination. You'll be surprised how cheaply a mani-pedi can be. Plus, you're on holiday, why not treat yourself? This saves you having to pack your entire nail bar for your trip.
18. Buy travel sized perfume (or use an atomizer)
Yes, travel size perfume is one of the most expensive things you can buy but they are small to pack and last longer because you're dabbing not spraying. Failing that, go for a travel sized atomiser.
Packing tip – compare prices before you travel. Airport perfume is not the duty free deal it once was and is often more expensive than what you can buy online before you go.
19. Leave large jewellery at home
Leave the chunky costume jewellery at home. Pick one or two small items that go with everything or consider buying some local jewellery while you're away. Doing the latter, you'll be contributing money locally and buying a souvenir as well as packing light. And do you even need jewellery at all. I didn't wear a simple piece of jewellery when I was on safari in Africa. Some destinations are best jewellery-free.
Related: Safari Packing List
20. Rethink your sanitary products
If you're packing all your provisions for your impending period, your suitcase can get pretty full pretty quickly. Even if you use applicator tampons instead of pads. If you're open to the idea of trying something new, non-applicator tampons and menstrual cups take up a lot less space.
Packing tip – it may be possible to pick up your sanitary products while you're away. Just do your research to make sure you don't waste a day of tracking down tampons (me: more than once in rural Mexico).
21. Check if your hotel has a hairdryer
I accept that some hair requires more heat than others so if that's you, go forth and pack your hair dryer. But is it really necessary? Most hotels have some means of drying your hair. And, if you absolutely must pack a drying device, invest in a travel hairdryer. Likewise with straighteners and curling irons – there are travel sizes available. Tip: if there isn't a hairdryer in your room when you arrive, ask at reception. They often keep a few there instead of equipping every room.
22. Pack portable headphones
So, nothing sounds like your Beats? Fine but do you really want to pack the bulk (and get sand in) your favourite headphones? A lot of smaller headphones offer an impressively sound.
What I pack – I just use the headphones that came with my iPhone. Related: 10 Best Travel Gadgets For Your Trip | The 10 Travel Essentials I Wouldn't Travel Without
23. Use a Kindle instead of books (or borrow local)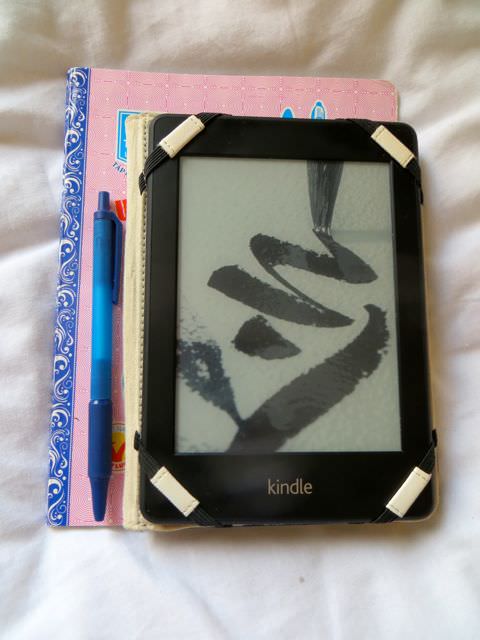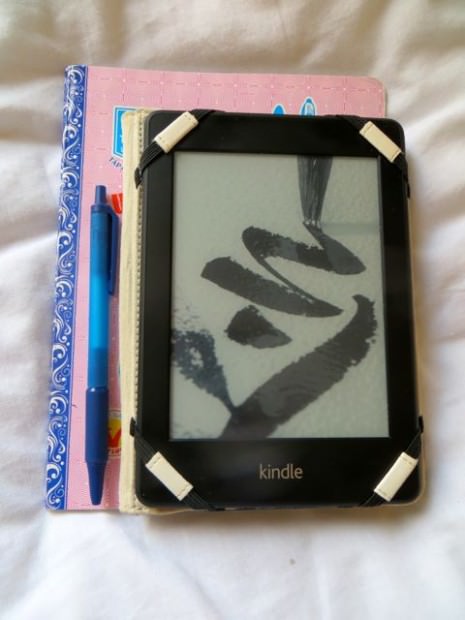 If there's no way I can convince you to move to ebooks, fair enough, you're free to move on to the next packing light tip. If you're in two minds – do it, get a Kindle. I still read paper books by choice but for travel, I'm Kindle all the way. Why: hundreds of books, a night light, and I can often buy books cheaper than paperbacks. Oh, and there's the weight thing. If you don't have or don't want to get a kindle, many hotels have a book swap. Take your chances? Otherwise, Kindles make a great travel gift request.
Travel tip – I don't enjoy guide books on Kindle. They're just too clunky IMO. However, if you're taking a tablet that has a Kindle app, travel guides work much better that way.
What I pack – I highly recommend the more expensive Kindle Paperwhite because of the light, which is great for reading on planes and buses.
24. Look for Collapsible versions
Travel pillows are bulky and water carriers are a permanent space taker. Yet, both come in deflatable/collapsible form. What else are you packing that you could get in a more compact version?
You might also like: 21 Long Haul Flight Essentials: What to Take In Your Carry On Bag
25. Leave your loyalty cards at home
It's unlikely you'll use your local coffee loyalty card while you're away. And that boiled sweet that's been at the bottom of your bag since Aunty Ruth pressed it into your hand land Christmas? Take 10 minutes to clear out your purse and handbag. In fact, I have a smaller coin purse I use for travel – I can fit a few credit cards and money in there. It limits what I take and therefore also the risk in case of a purse snatch while I'm away. You'll be surprised at the weight you'll save. It may not factor into your overall luggage allocation but it will save your shoulder some work.
So, there you have 25 easy(ish) and quick swaps for packing light. I'd love to know if you use any of them and find them useful. Or do you have your own tips to travel light – let me know in the comments below.
Like this? Share it on Pinterest.