The first sights, sounds, smells and experiences of a country are often the most enduring. Here are my first impressions of Tokyo.
It's not as crazy as I expected
In fact, it's not crazy at all. Popular media portrayal would have us believe that Japan (and Tokyo in particular) is a place where the teen generation lives in manga comics, eccentricity prevails and there is always the possibility that the lady serving you green tea is in fact a robot. After a day of walking the streets (a lot – we got lost for hours) I didn't see anything more curious than I might in any other capital city.
The nation likes its rules
From specific numbered sections to stand in for boarding the train to segregated outdoor smoking areas, Japan seems to be a nation full of rules. According to one hostel I looked at, breakfast is 7-8, sightseeing from 11-3, bathing 4-5, dinner 7-8, lights out by 10. It will be interesting to see how my 'make it up as I go along' approach will fare in this land.
It feels a bit like Singapore
Comparing one city with another isn't always helpful, but there is something about Tokyo that reminds me of Singapore, and that surprised me. As well as the lack of eccentricity I expected, Tokyo is a lot calmer than anticipated. It's also super clean and despite a bit of bustle on the metro during rush hour (though it can't begin to compare with Delhi or Beijing's peak time chaos, or even London's), the general sense is one of calm, order and compliance – exactly how I would describe Singapore. Wonder if I'm allowed chewing gum here?
Ever toilet requirement is catered for
The bathroom experience in Japan is quite something. The usual facilities come complete with a remote control that offers myriad options for squirting water at your posterior, but most fascinating, the option to play music or flushing sounds (presumably to detract from other noises that might be going on, but surely doing more to attract attention), and my favourite, the option to hit strong deodorant I've walked into many bathrooms and wished this facility had been available to the previous occupant – thank you Japan. Ok, perhaps there is a little eccentricity here.
[All of that said, I also came across a good old fashioned squat toilet in a train station, proving that under all the sparkle and shine, the countries links with the rest of Asia's everyday life is still present even if it is being phased out].
You can't assume everyone speaks English
I expect that the further I travel from the capital, the less I will find English speakers, but even in Tokyo it can't be assumed that you can communicate – unless you're Japanese is good. From shop staff to information desks, English speaking locals aren't so common. The up side is the opportunity to practice non-verbal communication as exchanges are limited to gestures, pointing, comical miming and a keen eye on the subject matter to get things done.
The tech stuff isn't so different to home – it's just used more
For some reason (probably the aforementioned media stereotypes) I was expecting to be able to get hold of an iPhone 46 complete with ability to email me a nice pot of steamed noodles and teleport me around the country. Disappointingly, Japan is operating off the same iPhone 5 as the rest of the world and the other technology (that I've seen so far) doesn't seem much more advanced than what is available elsewhere in the world.
What is impressive is the ability to connect is impressive: trains, metros, stores, streets, restaurants, parks, the internet is omnipresent in Japan and at speeds that make the connections elsewhere seem prehistoric. I haven't investigated data costs yet (I've not needed to), but I'm looking forward to seeing how I get on with my Mi-Fi on the go.
When the cherry blossom goes, it goes
Even after the main spring season in England (which has still yet to arrive, incidentally), the blossom lingers for a short while. Not in Japan. Optimistically heading to Ueno park in the hope of getting a parting glimpse of the blooms that make Japan so famous, I was disappointed to find that almost all evidence of the famous cherry blossom season has gone. Apart from two trees (and I'm convinced they are genetically modified to blossom for longer), there was very little of the pink stuff left to see.
They love to vend
From the usual soft drinks machines to ordering in restaurants to random street corners, Tokyo is a city flooded with vending machines, and I like it. You're never far away from a drink or something to eat and the process fits nicely with the country's ordered and efficient way of life. I think we should all vend more.
It is not prohibitively expensive
I was worried that Japan was going to blow my travel budget out of the water, much the same as three months in Hawaii left my bank manager wondering what kind of lavish lifestyle I'd been living. The good news for budget travellers is that Japan can be done on the cheap. Ok, accommodation comes out at the high-end – over $20 a night, but if you're prepared to eat noodles and drink the local beer, you can spend less than $10 on an evening meal. Even if you do eat out, you can find a good noodle bar (for want of a better word) offering quick eat and go noddles or rice bowls for under 500 Yen, about $5. Be prepared to order by pictures or plastic replicas of what's on offer.
Visitors are pre-bookers and planners
If I ever book in advance, it is usually the day before or the day I'm due to turn up, but because my dad is travelling with me for the first two weeks of my stay, I thought I'd be the diligent daughter and book our visit in advance. (I also have a lot to make up for since our visit to Cuba when I failed to book the bus in advance and we ended up agreeing a ride with a local 'taxi' driver in his clapped out 1950s car that was beautiful but barely road worthy left me promising to pre-arrange all future trips with my dad). As I researched price, location and reviews of accommodation in Japan, I was shocked to see that places can literally disappear and become unavailable as you're looking at them and good accommodation is booked out weeks if not months in advance. Being here during Golden Week with no plans or bookings is going to be interesting.
I need to get over the slurping
Tea, noodle water, soup, the Japanese are a country of slurpers and I need to get over it. For some reason my ears are tuned into even the slightest eating noise and it sets my shoulders to tense – there, I said it. The problem it, it's not the occasional slurper and noisy eater here, it is pretty much everyone. Today, I'm going to try the noisy noodle eating method on the theory that if you can't beat 'em, join 'em. Not sure how that will go. [Postscript: I couldn't bring myself to do it.]
The train system is complicated
Without going into much detail, it's worth giving the train system some thought before coming to Japan. With a metro and several other train systems (bullet train, overground JR lines and privately run systems), it pays to know what to use, when and which of these are included in your JR Pass ticket (if you get one) or can be used with your Suica Card (similar to London's Oyster card). After two days of travelling, I realise my map doesn't include the entire network. *Sigh with frustration*
The people are incredibly friendly
While I might expect or at least hope that people who work in restaurants, tourist information or similar places will be both friendly and helpful, I've also found that the people on the street are more than happy to take a few minutes to help out if you're stuck (which happened a lot yesterday as we battled through nearly 30 hours without sleep to try and beat the jet lag). In return, we were more than happy to be accosted by two giggling school girls and help them complete there 'speak to a foreigner' homework when they rushed up to us outside a train station. I don't know where the photos will be used, but chatting with them was a highlight of the day.
3pm check in means 3pm
In many places around the world, if you get to a hostel or hotel early, the people who work there will at least try to get you a bed sooner if they can. Not in Japan (or at least not where we're staying). After an 11 hr flight overnight, I had to beg to use the shower facilities when we arrived and there was zero chance of checking in early, which made for a very long day (a nap at 3pm would have been fatal to combating jet lag). I guess rules are rules in Japan.
Don't sleep in a capsule bed without an alarm
We decided to engage in the interesting concept of capsule or cabin bed sleeping while in Tokyo – a small space with a door that closes to form your own capsule sized bedroom. Complete with a light, a shelf and wi-fi connection (of course), it's an upgrade on my usual dorm sleeping. The downside is that with an absence of natural light, it is impossible to know whether it is day or night when you're inside. If you don't want to sleep away the day, take an alarm in with you.
With slightly cooler weather than I'm used to in Asia, I'm off to sit on the toilet – did I mention that the loo seats are heated? Why don't we have this in England – it would surely brighten up everyone's day.
Want to read more travel planning tips for Japan? Click below.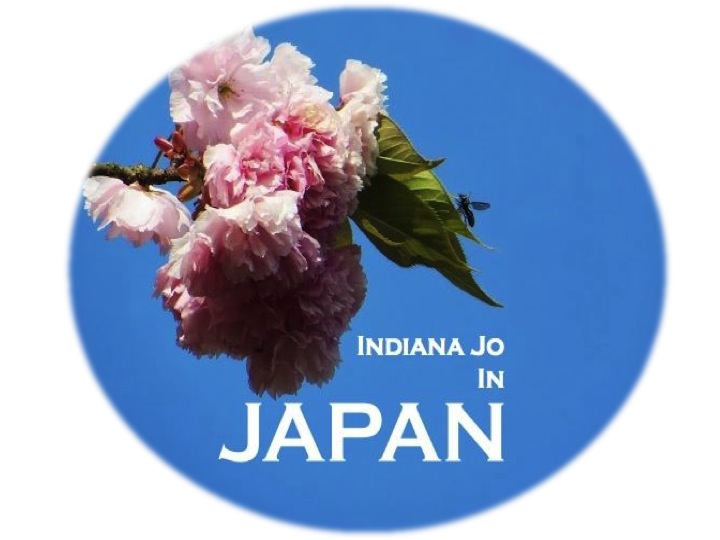 For more travel planning tips and stories about Asia, see: