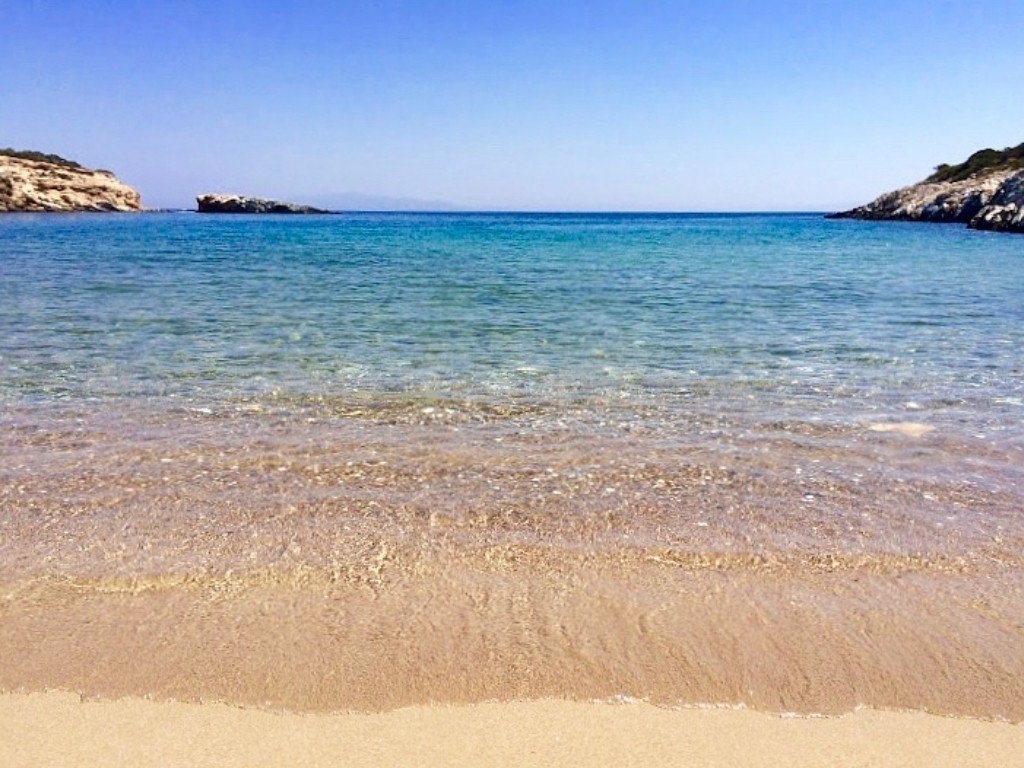 What is it about a book that can transport you to a new destination in just a few pages? Whether you're planning a trip or just dreaming of taking one, picking up a book about travel – or even a book that has such an evocative setting, it has the same effect, it's one way to travel when you can't quite get there in person.
In this list, I'll share what I consider are the best travel books of all time. There's be a good smattering of the most popular books that rightly deserve to be on a list like this, but there will be some more obscure suggestions from my own personal reading list, too.
Some of the books cover dark topics and while stories of war zones or former leper colonies may not, in themselves, inspire the urge to travel, the sense of place those books depict may well leave you wanting to know more.
Want to know how to read more books – I've completed the 52 books in 52 weeks challenge as well as reading 100 books in a year.
And because I'm ever discovering new book about travel, I'll be adding to this list regularly. So, what you'll find below is actually more than 50 books and the list is growing…
Want to see this list on Amazon together with more travel reading recommendations?
I will get around to updating this list but in the meantime, I'll be adding books to my Amazon list as I go so check it out if you want more travel inspiration.
Not got time to read? Try audio books.
In the last couple of years I've really taken to Audible. As a book person, I couldn't get onboard with listening to stories but after a few 'reads' I'm addicted. I play them at the gym, standing in line at the airport, while I'm chopping veggies for dinner, in the car and in the shower. All those times I couldn't otherwise pick up a book. Find out more about Audible here. It's the best £7.99 I spend a month (and far better for my brain than Netflix.
Whether you're after a work of fiction that can take you somewhere exotic or want to travel vicariously through the story of someone else's travels, here's what I think are the 50 best travel books of all time …(in no particular order).
1. The Penguin Lessons, Tom Mitchell
The Penguin Lessons is top of the list because I've just finished reading it this morning. It's by far one of the most uplifting books I've had the pleasure to devour. Ever. About a young expat teacher who 'adopts' a penguin while he's in South America, this is a true story about one young traveller's journey to the other side of the world and the unexpected friend he meets along the way.
Where you'll be inspired to go: Argentina
---
2. The Life of Pi, Yann Martel
What do you get when you cross a shipwrecked Indian boy and a Bengal tiger for over 200 days in the Pacific Ocean? Answer: The Life of Pi.  This fantastical adventure will leave you wondering how you'd cope if your travel adventures ever went that awry.
Where you'll be inspired to go: India
---
3. The Bridges of Madison County, Robert James Walter
The Bridges of Madison County is a love story like no other. Perhaps it's the free-spirited nature of the ever wandering photographer that will make you think of the open road and although not strictly a travel book, it will still make you want to put Madison County and its bridges on your travel list.
Where you'll be inspired to go: Madison County, Indiana
---
4. On the Road, Jack Kerouac
No list would be complete without featuring 'On the Road' as it's become a seminal work widely read by travellers and dreamers alike. it took me several goes to finally finish this book and I have to be honest, I didn't rate it. Still, plenty of people do.
Where you'll be inspired to go: USA especially San Francisco.
---
5. Wild, Cheryl Strayed
Lost in life and looking for answers following her mother's death, Wild is the true story of one woman's 1000-miles walk along the Pacific Crest Trail. It's gritty but compelling and inspiring all at the same time.
Where you'll be inspired to go: on a long trek/Pacific Crest Trail
---
6. The Innocents Abroad, Mark Twain
Mark Twain was one of the original adventurers and The Innocents Abroad will let you travel in time to Europe and the Holy Land during the 1800s. So many travel quotes have been lifted from Mark Twain's pages, this, together with his other books more than deserve a read.
Where you'll be inspired to go: Europe and the Middle East
---
7. The Island, Victoria Hislop
Dealing expertly with that tough topic of leprosy, Victoria Hislop's The Island doesn't just educate, the vivid descriptions leave you feeling like you've just been to Greece on a heart-wrenching journey. A great book if you're interested in travelling to Greece.
Where you'll be inspired to go: Greece
---
8. In a Sunburned Country, Bill Bryson
I read In A Sunburned Country so long ago I think it deserves another read and if you're off to Australia, or if you're just up from laugh, this hilarious account is just the job. Note: this book is called 'Down Under' in the UK.
Where you'll be inspired to go: Australia
---
9. 20,000 Leagues under the Sea, Jules Verne
This perfectly charming work of fantasy by Jules Verne is a fast read and although travelling 20,000 Leagues Under The Sea is out of the question, exploring the land of ice and fire – Iceland – isn't. One of the best books to inspire great travel adventures.
Where you'll be inspired to go: Iceland
---
10. Marching Powder, Rusty Young
Something of a classic among backpackers in South America, Marching Powder tells the true story of life inside San Pedro, one of the world's most notorious prisons, which is located in La Paz, Bolivia.
Where you'll be inspired to go: Bolivia
---
11. The Alchemist, Paulo Coehlo
Parable meets wanderlust: The Alchemist is Paolo Coehlo at his absolute best and I doubt there's anybody with even the slightest bit of wanderlust who doesn't want to pack a bag after they've read it.
Where you'll be inspired to go: Andalucia/North Africa/The World
---
12. Under the Tuscan Sun, Frances Mayes
Frances Mayes lives out the fantasy of many when she buys and restores a villa in the heart of Tuscany. Under the Tuscan Sun will leave even the most active person yearning for a simpler and slower way of life and it's the perfect read to escape the modern pace of life.
Where you'll be inspired to go: Tuscany, Italy
---
13. Shantaram, Gregory David Roberts
You'll do well reading this on your Kindle if you plan to take this behemoth of a book on your travels. Pitched as a true story about an Australian ex-convict who escapes to the underworld of Bombay, questions about the truth of this tale have since come to light but that doesn't make Shantaram any less compelling a read.
If you haven't got a Kindle for reading while you're on your travels, I'd highly recommend getting one, mainly because you can pack a whole library for minimal weight. You can find out more and buy one here.
Where you'll be inspired to go: India
---
14. War and Peace, Leo Tolstoy
I'm still wading through War and Peace but even before I've come to the end, Tolstoy's epic about the French invasion of Russia has re-inspired my urge to visit Russia, making it a classic.
Where you'll be inspired to go: Russia (should global events change)
---
15. The Miniaturist, Jessie Burton
Despite an ending that I found disappointing (don't worry – no spoilers), The Miniaturist by Jessie Burton is evocatively set in 17th-century Amsterdam where the merchants rule the city and trade lies at the heart of its prosperity. It may not be intended as a travel book but it made me want to return to Amsterdam.
Where you'll be inspired to go: Amsterdam
---
16. The Travels of Marco Polo, Marco Polo
If you're looking to jump into the exotic East during the Middle Ages, this is the way to do it. Depicting a time when off-the-beaten-path actually meant something, The Travels of Marco Polo will make the truly adventurous wish they could embark on their journey several hundred years ago.
Where you'll be inspired to go: Asia
---
17. Inferno, Dan Brown
Regardless of whether you're into Dan Brown's conspiracy stories, it's hard to deny that the way he bounces his characters from one European city to another makes you wish you were right there with them. Dan Brown's book, Inferno, is no different, taking you through Venice, Florence and on to Istanbul.
Where you'll be inspired to go: Venice, Florence, Istanbul
---
18. The Adventures of Huckleberry Finn, Mark Twain
Rafting down the Mississippi River, Huck and Jim take you on a voyage through the antebellum history of the South. With The Adventures of Huckleberry Finn you'll travel in time as well as place.
Where you'll be inspired to go: Mississippi (you can start with New Orleans)
---
19. The Unlikely Pilgrimage of Harold Fry, Rachel Joyce
Finding out that an old friend is in a hospice about to die, Harold Fry only intends to walk to the post box to send her a letter but instead finds himself on a 600-mile pilgrimage through England to deliver the letter himself. A quirky story, The Unlikely Pilgrimage of Harold Fry will make you think about the deeper aspects of life, with a chuckle along the way.
Where you'll be inspired to go: England
---
20. Fear and Loathing in Las Vegas, Hunter S. Thomas
Long before The Hangover took to the Holywood screams, there was the epic book: Fear and Loathing in Las Vegas. It's the story of a weekend road trip to Las Vegas that's dipped in drugs and promises to be a rollercoaster read.
Where you'll be inspired to go: Las Vegas
---
21. Discovering Beautiful: On the Road to Nowhere, Rory Miller
Gritty doesn't even begin to cover Discovering Beautiful: On The Road To Somewhere. If you're tired of reading polished, well-presented travelogues, Rory Miller's story bounces from squats in New York to something a lot more spiritual in the Mexican desert. I won't spoil it but there's a hard-hitting, sadly real-life, twist in this book. A fellow traveller gave this book to me in a dorm room in Tel Aviv years ago. It went out of print for a while but I'm pleased to see it's back again.
Where you'll be inspired to go: North America
---
22. Eat, Pray, Love, Elizabeth Gilbert
Speaking of well-polished and publicised travelogues, Eat, Pray, Love is one of those books you can't escape, particularly if you're a thirty-something, solo female traveller who is travelling after a break-up. Sigh. I'm generally a fan of Elizabeth Gilbert's creativity even if I did have to force myself to read this book through to the end. It was a rare occasion when I preferred the movie. Perhaps, because it was over more quickly.
Where you'll be inspired to go: Italy, India, Bali
---
23. The Beach, Alex Garland
Seeing as we're on the topic of blazingly popular books – I present to you The Beach. If you haven't read this backpacker blockbuster, go read it now. More dark and twisty than the title suggests, the pace is fast and the storyline compelling (even if some of the geography doesn't stack up – and every traveller in Southeast Asia will tell you as much). Still, one of my travel favourite reads of all time.
Where you'll be inspired to go: Thailand
---
24. Notes From a Small Island, Bill Bryson
Notes From A Small Island is Bill Bryson's take on the curiosities of the tiny island I call home. And it will have you simultaneously laughing out loud, and checking flight prices to Great Britain as you power through this book.
Where you'll be inspired to go: Great Britain
---
25. Into the Wild, Jon Krakaeur
Sadly, I watched the film before reading the book – never the best way to do it. Nevertheless, Into the Wild is…well, a pretty wild story about one man, disenchanted with modern society who goes off to live in the wilds of Alaska with astonishing consequences. Read this with comfort food to hand.
Where you'll be inspired to go: Alaska
---
26. A Year in Provence, Peter Mayle
Ever wondered what it might be like to move into a centuries-old farmhouse in Provence, and survive each of the seasons it throws at you? A Year in Provence is Peter Mayle's account of his year doing exactly that. Expect a chuckle along the way.
Where you'll be inspired to go: Provence
---
27. Last Train to Istanbul, Ayse Kulin
Love, war, the Ottoman empire, fighting families and adventures across a continent into a land unknown. I'd put money on the Last Train To Istanbul making its debut on screen one day. Until then, settle back and enjoy the (written) ride.
Where you'll be inspired to go: Ankara, Paris, Cairo, Berlin
---
28. Moloka'i, Alan Brennert
Another work of fiction that tackles the topic of leprosy is Moloka'i by Alan Brennert. Also based on a real-life former leper colony, on Moloka'i island, this book is rich with Hawaiian culture and is as much about the fictional characters as it is the disease.
Where you'll be inspired to go: Moloka'i and Hawaii generally
---
29. Vagabonding, Rolf Potts
If you're hoping to build a stint of long-term travel into your life, veteran traveller Rolf Potts won't just talk you into the benefits, he'll show you how to do it – from financing your travels to planning your trip in this ever popular Vagabonding.
Where you'll be inspired to go: On a long journey
---
30. A Room With a View, E.M. Forster
I make no secret about the fact that Tuscany is one of my all-time favourite places and E.M Forster's depiction of this part of Italy, at a time when female travellers had to be accompanied by a chaperone, sucked me in from the first line of A Room with A View.
Where you'll be inspired to go: Italy
---
31. Anne Frank: The Diary of a Yong Girl
Anne Frank's The Diary of A Young Girl is not the easiest book to read due to the horrifying fact that it's a true-life account about a young Jewish girl and her family and neighbours hiding from the Nazis in Amsterdam during World War II, but it's a must-read for…well, everyone. Follow it up with a visit to the Anne Frank house in Amsterdam and you'll see the tragedy behind this book in real life.
Where you'll be inspired to go: Amsterdam (check out Amsterdam Noord to cheer yourself up)
---
32. Seven Years in Tibet, Heinrich Harrer
This story is nothing short of fantastic. As one of the first European's to visit Tibet and with a hell of a journey to get there (escaping India at the break out of WWII), Heinrich Harrer became confident to the Dalai Lama amongst other things during his time in Tibet. Read his adventures with awe in Seven Years in Tibet.
Where you'll be inspired to go: Tibet
---
33. Blue Highways, William Least Heat-Moon
Inspired to travel to those barely-on-the-map locations that lie at the end of the USA's backroads, William Least Heat-Moon gives a glimpse of American life in a way that's very rarely seen in his long-popular Blue Highways.
Where you'll be inspired to go: USA
---
34. Three Cups of Tea, Greg Mortenson
If you want to be inspired by the story of a true hero, read Three Cups of Tea: One Man's Mission to Promote Peace – One School at a Time. After climbing K2, Greg Mortenson, a homeless mountaineer decided to build a school for poor mountain villagers. That school turned into 50 schools.
Where you'll be inspired to go: Pakistan
---
35. The Kindness of Strangers, Kate Adie
As a BBC correspondent since 1969, Kate Adie has a particular take on travel, particularly as she ended up mostly in war zones. From Northern Ireland to Tiananmen Square, Kate's autobiography – The Kindness of Strangers – will inspire you in every way. One of the most gripping autobiographies you'll find.
Where you'll be inspired to go: Middle East, China, Northern Ireland and more
---
36. The Great Railway Bazaar, Paul Theroux
A true master of travel writing, Paul Theroux is the man behind many of those travel quotes you see flying around the internet and the Great Railway Bazaar has got to be one of his best books. Sharing, with great amusement, his journey across Asia by train, you'll be left wanting to cancel your airfair and takes to the tracks instead.
Where you'll be inspired to go: Asia
---
37. The Road to Oxiana, Robert Byron
The sad fact is that for most of us, reading or movies is the only way we can 'visit' much of the Middle East due to the ongoing conflicts there but thanks to Robert Byron's Road to Oxiana, you can take a journey through Beirut, Baghdad, Tehran and Afganistan, exploring the architectural wonders that were a highlight of his trip in the 1930s.
Where you'll be inspired to go: The Middle East
---
38. Travels with Charley, John Steinbeck
Charley's a poodle and John Steinbeck is on a mission – to see whether he's lost touch with America. Travels With Charley In Search Of America will take you across the USA in a book that is the closest insight you'll get into this famous author and his views on life and the country he wrote so much about.
Where you'll be inspired to go: USA
---
39. The Four Hour Work Week, Tim Ferris
I was in two minds whether to put this on the list because it's not a travel book per se and there's a big body of people who think The 4-Hour Work Week is a huge crock of shit. Nevertheless, I'd guestimate 8 out of 10 travellers have read it and so many digital nomads seek to emulate Tim Ferriss' view that we should all be able to detach from our desks and live our lives exploring the world while only working four hours a week.
Where you'll be inspired to go: All over the world
---
40. The Valleys of the Assassins, Freya Stark
Freya Stark, one of the world's most intrepid and inspiring female travellers, a solo trip to the mountains between Iraq and Iran, and all on a shoestring. What more could you want from a book? Oh, and did I mention The Valleys of the Assassins was written in the 1930s?
Where you'll be inspired to go: the Middle East
---
41. Captain Correlli's Mandolin, Louis de Bernières
Captain Corelli's Mandolin by Louis de Bernières is more than just a story about an Italian officer sent to the Greek island of Cephallonia (Kefalonia) in 1941. And it's more than a love story. It's a book that will take your imagination right into the heart of this Greek community.
Where you'll be inspired to go: Greece ( recently visited Kefalonia on a Greek cruise around the Peloponnesus)
---
42. Round Ireland With a Fridge, Tony Hawks
When an Irish man makes a drunken bet, you can be damned sure he'll try to win it. The result: Tony Hawks takes himself off around Ireland… with a fridge. Hilarity ensues in Round Ireland with A Fridge.
Where you'll be inspired to go: Ireland
---
43. Holy Cow, Sarah MacDonald
On her first trip to India in her 20s, journalist Sarah McDonald is less than enamoured with the country which she finds hot, poor and polluted. Leaving India, she lets a beggar read her palm and he tells her that she will one day return to India for love. She doesn't believe a word of it until several years later. Holy Cow describes India through the eyes of someone who's first impressions of India certainly aren't love.
Where you'll be inspired to go: India
---
44. Down and Out in Paris and London, George Orwell
The author doesn't stray too far from his Orwellian views about poverty in society in this part fictional, part autobiographical story, Down and Out in Paris and London is about a poor writer who brushes shoulders with the underclasses in both London and Paris.
Where you'll be inspired to go: Paris and London
---
45. Long Way Down, Ewan McGregor
With a wanderlust that won't quiet, Ewan McGregor takes to the road once again with fellow bike companion Charlie Boorman. This time they journey from the northern tip of the UK (John O'Groats) to the southern tip of South Africa (Cape Agulhas) and Long Way Down will take you the 15,000 miles with them.
Where you'll be inspired to go: UK to Africa
---
46. The Art of Travel, Allain de Botton
The Art of travel is less about where to go than why you should go. Exploring matters such as the anticipation of travel and the benefits of truly taking time to notice the stuff you see, The Art of Travel is a book that will help you make the most of every trip you take.
Where you'll be inspired to go: the world
---
47. Zen and the Art of Motorcycle Maintenance, Robert M. Pirsig
If you're looking for a beautiful blend of travel and philosophical introspection on how to live a better life, then Zen And The Art Of Motorcycle Maintenance is for you. It follows the journey of a father and son taking summer trips across the north-west of the USA on a motorbike.
Where you'll be inspired to go: USA and deeper inside your soul
---
48. McCarthy's Bar, Pete McCarthy
It's always nice to have a rule when you travel: make friends with the locals, leave only footprints… don't pass a bar with your name on it. And when you possess the Irish name McCarthy and you take a journey through Ireland, that stacks up to a lot of bars. Murphy's Bar will probably make you as thirsty for a pint of Guinness as anything else.
Where you'll be inspired to go: Ireland
---
49. Turn Right at Machu Picchu, Mark Adams
Hiram Bingham III was the Yale professor who rediscovered Machu Picchu but when news reports started to depict the explorer in a negative light, Mark Adams decides to retrace the steps Hiram took in 1911. If Peru is on you travel wish list, Turn Right at Machu Picchu will be the perfect appetiser.
Where you'll be inspired to go: Peru
---
50. The Sex Lives of Cannibals, Maarten Troost
If you don't quite have the time or motivation to go travelling right now, and you're looking for a good reason to stay home, check out The Sex Lives of Cannibals. Maarten is a 26-year-old who's already disillusioned with work life so he decides to move to a remote South Pacific Island where, it turns out, life isn't as exotic and glamorous as he had expected. In some ways, this is the anti-travel book!
Where you'll be inspired to go: South Pacific (or stay home)
51. Lost in the Jungle, Yossi Ghinsberg
Lost in the Jungle is a harrowing true story of adventure and survival is the full name of this book and what a survival story it is. This book was recommended to me by a fellow traveller and I tore through it in a couple of days needing to know what happened next. The story is a true one about an Israeli backpacker who gets lost in the Amazon jungle. I like to consider myself adventurous and able to cope reasonably well with challenges but I'm not sure I'd have survived if I were in Yossi's shoes. The book has been made into a movie featuring Daniel Radcliffe (Harry Potter to most of us).
Where you'll be inspired to go: The Amazon Jungle and Bolivia
And don't forget you can see this list on Amazon together with more travel reading recommendations on my
Like this? Share it on Pinterest: