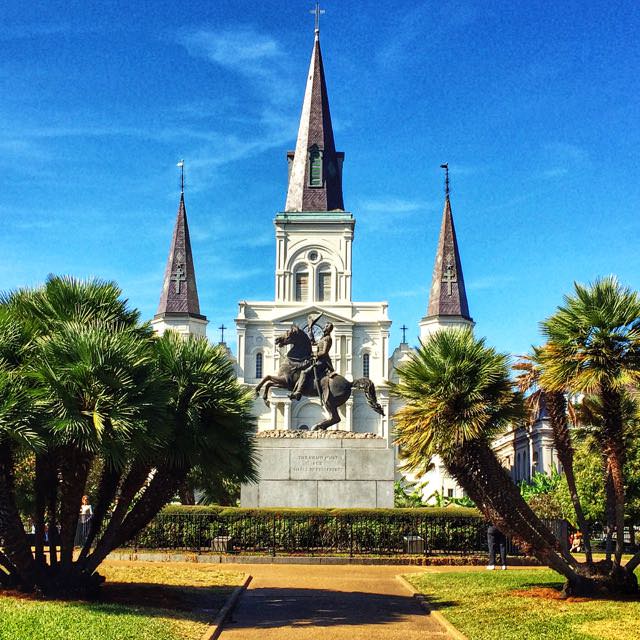 "You probably already know that we talk funny and listen to strange music and eat things you'd probably hire an exterminator to get out of your yard.
We dance even if there's no radio. We drink at funerals. We talk too much and laugh too loud and live too large and, frankly, we're suspicious of others who don't.
But we'll try not to judge you while we're in your town."
These words were penned by journalist Chris Rose in a Letter to America after Hurricane Katrina. The letter went viral but the spirit of New Orleans captured in this letter has been luring tourists to the Big Easy long before Katrina hit the city (and long after).
I had a glorious week to explore New Orleans. I crammed my days from dawn to dusks and on from dusk until dawn, finally emerging from the New Orlenas having made so many of those once in a lifetime memories that we all covet when we travel.
It's hard to go to New Orleans and NOT have a good time. But did you know that there are lots more New Orleans attractions than just the nightlife? In this New Orleans travel blog, I'll give you my guide to the best things to do in New Orleans.
In this list I've included some of the best tours museums, the spooky side of the city and, of course, the nightlife. I also share some tips to help you plan your trip to New Orleans. I hope this helps you have a fantastic visit to this unique city.
You might want to also check out my food guide to what and where to eat in New Orleans.
1. Take the hop-on hop-off City Sightseeing bus
I confess I used to think the City Sightseeing Bus was for tourists (as if I wasn't one). Then I injured my knee and quickly became a convert. Now I can't think of a better way to orient yourself in a new city. The buses are great value for money (especially if you buy a multi-day pass), are handy for getting around, and give a fantastic intro to the history and main sights to see.
How to do it: You can find out more and book your New Orleans City Sightseeing bus tickets here.
New Orleans Travel Tip:
It's cheaper to book your tickets online even if you just stand in the queue for the bus and do it before you board.
Keep hold of your booklet when you get on the bus – there are usually discounts and freebies to be had.
I got some of the best food tips for New Orleans from the guide on the bus.
If you prefer to take a luxury bus tour that will show you the sights in 2.5 hours, you can book one here.
2. Buy the New Orleans City Pass
I was on a New Orleans sightseeing mission so one of the first things I did was get hold of the New Orleans City Pass. It's amazing how quickly you can save money. I also find they encourage me to do more and come home with a much richer experience.
Here's a short summary of the benefits of buying the New Orleans City Pass:
Free entry to 25 of the city's most popular attractions including a swamp tour, a riverboat cruise, a haunted history tour, a cooking demonstration and a cemetery tour, to name a few.
Discounts in many restaurants and bars.
Discounts in retailers (I made good use of this visiting close to Christmas).
No hassle entry – just show your card and in you go.
How to do it: You can check out the details and buy your New Orleans City Pass here.
3. Take a walking tour
Some cities are fine for wandering around on your own but in my experience, if a city has a lot of history, it's better to take a guided tour – and New Orleans is thick with history.
Here are three of the best walking tours in the city. They're usually just a few hours and don't cost very much. Don't worry, I've covered ghost tours separately below (if you dare).
French Quarter Storytelling and Walking Tour – New Orleans' oldest and most famous neighbourhood, this walking tour weaves together sights and historical stories with top New Orleans attractions like Jackson Square, St Louis Cathedral and the Mississippi River.
Garden District and Cemetery Walking Tour – The Garden District is typified by shady avenues and southern-style homes and will show you a different side to New Orleans.
Self-Guided Walking Tours – whether you're trying to see the city on a budget or prefer to do your own walking tour, add one of these free walking tours to your New Orleans itinerary.
4. Explore New Orleans' French Quarter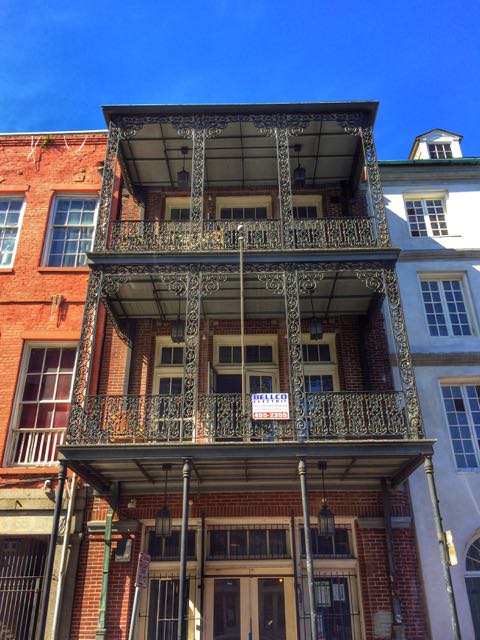 If you've taken the New Orleans city sightseeing bus or booked yourself onto one of the many New Orleans Walking Tours, the French Quarter has probably already been on your itinerary. Still, you'll want to wander around without a guide just to soak up the atmosphere of New Orleans' oldest area.
If you haven't been already, a meander around the French Quarter is a great introduction to the city.
How to do it: New Orleans French Quarter radiates from the Mississippi River. A good place to start (and plug into Google Maps or your GPS) is Decatur Street, located opposite Jackson Square.
5. Admire Jackson Square
Not knowing the history of Jackson Square, I was surprised to stand in this southern city of the USA and feel like I was in France. A quick bit of research later cleared that up – it was no accident; Jackson Square, a National Historic Landmark and park in New Orleans, was designed with one eye on Place des Voges in Paris. It's a stunning spot that is great for photos.
How to do it: Head to Decatur Street and explore from there. Wander the garden but most of all, you won't be able to miss St Louis Cathedral.
6. Visit St Louis Cathedral
Did you know St Louis Cathedral (main image) in New Orleans is the oldest Catholic cathedral in continual use in the USA? The cathedral first welcomed worshipers in 1727 and has been a magnificent landmark in the city for centuries.
How to do it: you can stand outside and admire the cathedral. Otherwise, head inside for a guided tour of the impressive interior. You can find out more about guided tours on the official St Louis website here.
7. Try the beignets and café au Lait at Café du Monde
(Sticky) hands down, this is one of the best foodie experiences in the city. You don't find me queuing for food very often but the beignets at Café du Mondé were absolutely worth it.
Beignets are a tasty remnant of the city's French colonial past. What are they? You probably know them better as deep-fried donuts. But first, you have to uncover them from their thick layer of powdered sugar.
How to do it: Go along and stand in line. The length of the queue varies. The queue was long when I joined it but had (frustratingly) disappeared by the time I emerged with a dusting of sugar my face. Located opposite St Louis and Jackson Square, I'd recommend doing a quick bit of sightseeing if the queue is too long and coming back when it is shorter.
8. Ride the New Orleans streetcar
Dubbed a piece of moveable New Orleans history, the streetcars that ply the city are so iconic, you have to hop on one at least once. Tennessee William even titled one of his most famous plays after one, A Streetcar Named Desire.
How to do it: there are four lines to choose from and tickets cost $1.25 for a one-way ride. Most people just hop on and hop off for the experience. The St Charles line, departing from the French Quarter is popular because it travels down a beautiful tree-flanked street. You can check the routes and find out more on the official streetcar website.
9. Take a swamp tour (and visit a plantation home)
Exploring the swamps of Louisiana is a great way to see another side of New Orleans, even if it does mean leaving the city fun for a while. I took a tour with Cajun Encounters, which included hotel pick-up (great if you're in the city without a car).
The tour took us through the swamps and past alligators, birds and wild pigs. One thing that irked me – the guides use marshmallows to entice the wildlife to the edge of the banks. I understand they want to ensure visitors see what they have come to see but I like to see wildlife being exactly that – wild… and not fed by humans… and certainly not being fed things that are probably going to give them diabetes. I've a feeling this is going to be the case with all swamp tours but let me know if you find one that's different.
These are some of the best New Orleans Swamp Tours.
Louisiana Bayous 2-Hour Swamp Tour – this is one of the most popular tour and will only take two hours out of your day. Includes transport from New Orleans.
Oak Alley Plantation and Swamp Boat Full-Day Tour – if you want to make the most of your tour, this full-day experience includes a stop at one of the city's most historical plantation homes. (Please note, I've not taken a plantation home tour. I hope (and gather from the reviews) that this one educates and informs about slavery rather than glamorises what is a shitty part of history. Let me know if you take this tour and don't think it's an appropriate inclusion in this post. Thanks, lovelies).
And you can find the Cajun Encounters Tour here.
10. Tick off this list of food in New Orleans
To be honest, I went to New Orleans for the food, everything else was extra. In fact, I was so focused on the food that I wrote a whole post about what to eat, where to eat it and in some cases (happy hour and even days of the week), when to eat. You can read the lot in my guide to what and where to eat in New Orleans here.
To get you started, here are some essentials:
Gumbo
Jambalaya
Po Boy Sandwich
Beignets and cafe au lait
Hurricane cocktails
Sazerac cocktail
11. Track down 25 cent martinis at Commander's Palace
"You can get 25 cent martinis in New Orleans." Never have more important words been spoken and this tip was from the guide on my hop-on hop-off bus. Prone to suspicion (former lawyer in me), I decided to test it. And you can indeed get 25 cent martinis. There is a small catch – you need to buy lunch, but you planned to eat lunch with your martini anyway, right? Right?! And the lunch was damn fine.
How to do it: Book a table at Commander's Palace. Take note – the 23 cent martinis are only available at lunch time.
You can read a full review of the restaurant and my lunch here.
12. Take a cooking class
Like what you've eaten and want to take a new recipe home? New Orleans is a wonderful city to take a cookery class. And the good thing is, most of the dishes you'll cook are pretty forgiving if you're not so skilled in the kitchen (this is not pastry school in Paris).
New Orleans Lunch & Lesson: Cajun & Creole Cooking Class – this class includes 3 to 4 local dishes (which you get to eat), a local brew and the recipes to take home.
13. Take a New Orleans food tour
If you prefer someone else to do the cooking (you're on vacay, after all), then hop onto a food walking tour. I try to do one on every trip because me (and my stomach) can't think of a better way to get acquainted with a new city. Tip: do one early in your trip because you usually get restaurant recommendations from your guide.
New Orleans Afternoon Food History Tour across 6 locations you'll sample 10 foods including beignets and gumbo in this very popular history themed afternoon food tour.
Combo Cocktail and Food History Tour – , this 4 hour tour packs in 8 venues, 4 cocktails and 10 food samples. I'm stuffed (and a bit tipsy) just thinking about it.
If you want to DIY your own food tour, check out my guide to what and where to eat in New Orleans.
14. Visit the National WWII Museum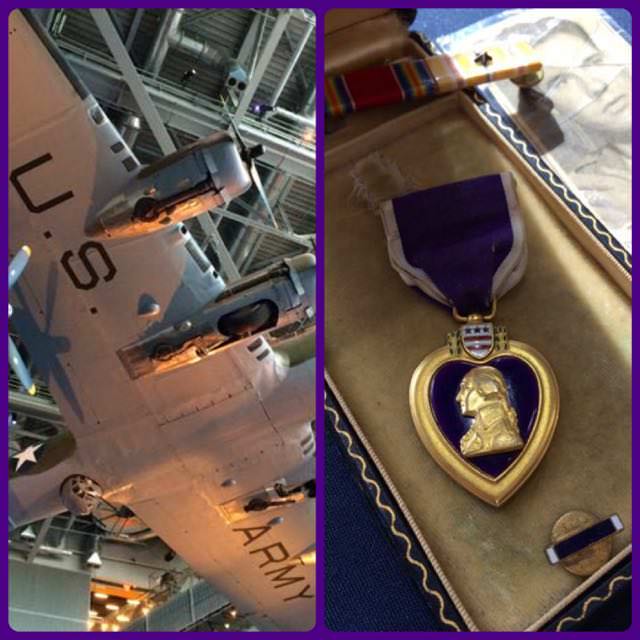 It may surprise you to learn that above all else it is the National WWII Museum that ranks top (on TripAdvisor). And I agree that the museum is definitely worth a visit.
Unless you're really into planes and army paraphernalia, you will probably get through most of the exhibitions pretty smartly. However, the movies (and specifically the 4D movie Beyond All Boundaries, introduced by Tom Hanks) shouldn't be missed. If your WWII knowledge is a bit patchy, this is probably one of the best ways to fill in the gaps.
How to do it: You can find out more on the official New Orleans National WWII Museum website here. And you can book tickets in advance here.
15. Visit the above-ground cemeteries
The cemeteries are one of the most popular New Orleans things to see. The graves, quite unusually, are above ground, which is what makes them a tourist attraction. Why above the ground? It's common in places that suffer hurricanes where below-the-ground burials can literally raise the dead during a deluge. (It's been an issue in Key West, too).
The important thing to know is that there are over 40 cemeteries in New Orleans so it might not be as easy to pick one as you think. You can either choose one that has the grave of some famous people, choose one that's best located for where you're staying in the city or, my suggestion – take a tour. Otherwise, you're just left wandering rows of graves without any of the historical stories or context.
French Quarter, Cemetery and Voodoo Tour – this all-in-one tour combines sightseeing, a cemetery visit and a whole heap of spooky, voodoo history.
New Orleans Cemetery Tour – this tour takes you to the New Orleans' oldest and most interesting burial grounds and cemetery in the Big Easy.
If you do want to go it alone, here's a quick intro to the most commonly visited cemeteries:
St Louis Cemetery No 1 is the oldest cemetery and has the grave of Voodoo Queen Marie Laveau. It was also featured in the film Easy Rider.
Lafayette Cemetery No 1. is located in the Garden District and was featured in Anne Rice's famous vampire novels.
St Louis Cemetery No 3 is one of the largest and features lots of elaborate and artful tombs.
16. Take a ghost tour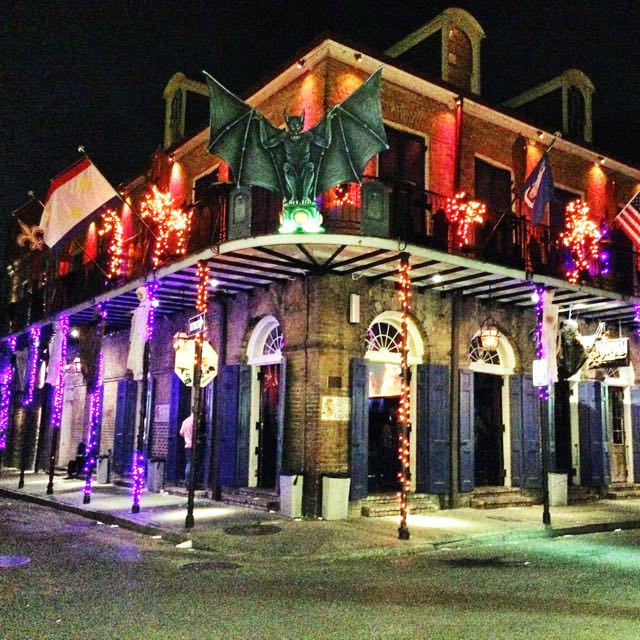 Not spooked enough walking around graveyards all day, then explore New Orleans' spooky side by night.
New Orleans: Ghosts, Vampires, Voodoo & French Quarter Tour – this is a very popular tour that takes you far beyond ghosts into the world of vampires and voodoo in the erie (at night) French Quarter.
New Orleans: Dead of Night Ghosts and Haunts Bus Tour – Bus tours are great because you'll see the distant ghostly sights that you might miss on foot. This tour is run by the number one ghost tour company in NOLA.
5-in-1 Ghost and Mystery Evening Tour – you'll get everything from ghosts to vampires to voodoo, unsolved mysteries, the occult and all things paranormal in this walking ghost tour. It's run by one of the oldest ghost tour companies in New Orleans.
Free Ghost Walking Tour – I took this tour and, tbh, I wish I'd stumped up a small bit of cash for a paid tour. It was a bit lacklustre compared to ghost tours I've taken in the past. Maybe I got unlucky. If you are on a budget, it's worth a try (though don't forget to tip!). If you're not on a budget, I'd opt for a paid tour.
17. Join a haunted pub crawl
When in Rome or, in this case, New Orleans – the most haunted city in America – why not take a haunted pub crawl? Combining drinking stops at some of the city's most haunted pubs, you're guaranteed a fun and perhaps freaky night out.
New Orleans Haunted Pub Crawl – This pub crawl takes you to some of the most haunted bars in the city.
French Quarter Drunken Ghost and Vampire Tour – This pub crawl is occult themed and you can also expect paranormal reading equipment.
18. Let your hair down on Bourbon Street
If you didn't go to Bourbon Street, were you even in New Orleans? Whether it's your groove or not, you have to at least take a stroll down the most infamous party street in the Big Easy. Better yet, stop in for a hurricane (cocktail).
Wander and see where the mood takes you. If you're there to tick off some icons and quickly move on, head to:
Pat O'Briens there are more than 500 beer steins hanging from the ceiling but Pat O'Briens is just as popular for trying the famous hurricane cocktail.
Tropical Isle – where the hand grenade cocktail was invented. It's reputed to be New Orleans' most powerful cocktail. Personally, I wasn't brave enough but that's because I put a personal ban on green drinks after a mishap with midori (melon liquer) in my 20s.
House of Blues New Orleans – if you want to take part in one of the famous Gospel Brunches. Make sure you book ahead.
Bar Tonique – ok, not strictly on Bourbon Street but within the French Quarter, stop in for the bar's famous Bacon Bloody Mary. Warning: they tend to sell out before 5pm so get there early.
19. Enjoy some jazz on Frenchman Street
Now that we've left Bourbon Street, I need to confess: it's not my vibe. Frenchman Street, on the other hand. Yes, sireee. A calmer clientele, live jazz and refined cocktails, time passes smoothly in this part of the city.
How to do it: Wander 'Frenchmen', find a band you like the sound of, and stroll on in. Take a drink and when the music stops, move on – because there will be something just as good a few minutes further down the street. I could suggest a more dedicated itinerary, but that would spoil the fun.
20. See the Mississippi on a riverboat cruise
The one activity I was 120% committed to in New Orleans was an amble down the muddy-brown, wonderfully majestic Mississippi River. And being able to combine food with the experience seemed like the perfect option. So, I booked onto an evening dinner and jazz cruise on Steamboat Natchez, and what a night it was.
Admittedly, it was dark by the time I boarded, so the best view I had of the river was from the air when I flew into New Orleans. However, it didn't detract from the magic of being onboard.
How to do it: This is the cruise I took – Evening Jazz Cruise on The Steamboat Natchez.
I took the second sitting for dinner, at 7:45pm, which allowed time to board and listen to some jazz before dining. The resident band (and Grammy Nominees), Dukes of Dixieland, were both excellent and entertaining. Meanwhile, the dinner wasn't bad considering it was a buffet (one of my least favourite modes of dining…probably because I'm prone to laziness).
The cruise crowd was that bit older (think: retirees) and the ride was over quicker than I wanted (though it is a solid four hours on board), but all in, it was a fantastic and worthwhile way to spend an evening.
If you're looking for a day time or alternaive cruise, here are some to choose from:
Day Jazz Cruise on the Steamboat Natchez – as above but in daylight, lasting two hours and serving an optional lunch.
Sunday Brunch Steamboat Jazz Cruise – a two-hour cruise with jazz while you brunch. Can you think of a better way to pass a Sunday in NOLA?
New Orleans Steamboat Natchez Harbor Cruise – can't be bothered with all that jazz (ha ha, see what I did there?), this cruise is focused more heavily on the the history and the port.
21. Experience New Orleans Mardi Gras
Mardi Gras in New Orleans is on the bucket list of so many people around the world and if you're going to visit the Big Easy, why not go when it's at its most vibrant?
The one will require some planning – not least, getting yourself there over the correct dates in February, but you can find out everything you need to know on the official Mardi Gras New Orleans website.
If you are there, why not check out a behind the scenes Madi Gras tour.
Where to stay in New Orleans
What are the best hotels? That's a hard one to determine but, based on reviews and location, I've put together a list of the most popular places to stay in New Orleans. I've also included some quick-book links. The list is in alphabetical order.
Ace Hotel New Orleans – located in the business district, ideal if you're combining work and pleasure.
Astor Crowne Plaza New Orleans next to Bournon Street if you want an easy transition from bar to bed. Embassy Suites by Hilton New Orleans Convention Center – a convention center location makes this another good work-pleasure hotel.
Hilton New Orleans St Charles Avenue – within the business district but an easy walk to Bourbon Street for when you're ready to kick back.
Holiday Inn New Orleans Downtown Superdrome – close to the port if getting onto the Mississippi is your main goal in New Orleans.
Hotel Monteleone – a beautiful, historic hotel in the French Quarter that is highly rated and has regal rooms. This would be my choice. InterContinental New Orleans – a great brand chain hotel in the central business district.
Marriott New Orleans – located in the French Quarter near Canal Street, this hotel has a beautiful rooftop pool.
Loews New Orleans – although I haven't stayed in this particular Lowes, I love this design-led hotel group.
W Hotel New Orleans – these bright fun hotel rooms coupled with the signature W Hotel style guarantee a memorable stay in New Orleans.
Hotel Suites New Orleans – if you're looking for hotel suites in New Orleans.
Hostels in New Orleans – if you want a dorm room or budget stay in the Big Easy, there are plenty of hostels to choose from.
Haunted Hotels in New Orleans – seriously? You're tempted? You're braver than me….check out this article.
Related Articles
Like this guide to the best things to do in New Orleans? Share it on Pinterest…