What are the best gifts for travelers?
When I had a static location and endless cupboards to stash my possessions (instead of a nylon rucksack for my home), gift shopping for me was much simpler. These days, as family and friends watch me select clothes based on weight and drying speed, I can understand the trickery they face as the gift-giving season approaches.
Having travelled full-time for the past five years, I'm very tuned into what a traveler does (and does not) need. Make sure you never buy a dud gift for your global wanderer again. Here's a list of the categories of gifts covered – click on the banners to go straight to the section you're interested in, or browse them all.
Want quick inspiration? Check out my Travel Store on Amazon.
QUICK LINKS
---
The Best Gifts For Travelers
---
Some people hate to give gift cards and I completely understand that but there is nothing more useful and, most importantly, lightweight for a frequent traveler. Here are the gift cards and subscriptions I'd recommend above all else.
---
Amazon Gift Cards (from $0.50)
It's the sheer variety of the items on Amazon that put these gift cards at the top of my list. Travel books (more on that below), electronics, travel essentials and even Kindle books. Planning a trip can be expensive and while you might not want to buy a khaki green travel towel for your friend or family member (though if you do, I recommend one below), getting them a gift card means they can get exactly what they need.
Buy it from: Amazon
---
iTunes Gift Cards (from $25)
Music grows old very quickly when you're listening to the same playlists over and over so the gift of an iTunes voucher (which can also be used to download movies or tv shows), is a gift that will be most appreciated a couple of months into a long journey.
Buy it from: Apple
---
Skype Credit (from $10)
Not all Skype calls are free. When your bank has blocked your ATM card or you want to call a couple of towns ahead to book a room, it's handy to have Skype credit to do that.
Buy it from: Skype
---
Spotify Gift Card (from $10)
In the same way I've done it with Netflix for TV, I've started to move away from iTunes to Spotify for my music. At home it works perfectly and provided I have a fast connection, I can stream music for free. However, if you're prepared to upgrade to a monthly account, Spotify gets even better. Download tunes you can listen to offline and remove the annoying adverts. If your traveler is a music junkie, Spotify gift cards will definitely give them the right fix.
Buy it from: your local store (not currently sold by Spotify online)
---
Starbucks Gift Card (from $25)
It may not be the most 'local' coffee you're going to get in a given country, but sometime the familiarity of a global brand (and a favourite brew) can provide all the comforts of home. Plus, with Starbucks in over 60 countries, it's not going to be difficult to track one down.
Buy it from: Amazon | Your local Starbucks
---
Sephora Gift Card
Not quite as global as Starbucks but with over stores in around 30 countries, your traveller can top up on the glamour while they're away.
Buy it from: Amazon | Your local Sephora
---
HI Membership ($28, year membership)
If your traveler is taking off on an around the world backpacking adventure, chances are they'll stay at a few HI (Hostelling International) Hostels. Why not buy them a HI membership and help them save a few dollars with every stay.
---
Priority Pass (from $99, year membership)
The first year I traveled I had a Priority Pass that allowed me to have access to 850 airport lounges around the world. We all know that a coffee and croissant at the airport can cost close to $10 and with free wi-fi, showers, buffer and drinks, the pass more than paid for itself. If you can, pay for the prestige membership ($399) – your traveler won't have to pay a penny to enjoy lounge access (otherwise they have to pay $27 each visit).
---
Tripit Pro ($49/year)
I've been using Tripit to keep my travel plans organised for years. Just forward booking confirmations by email and Tripit does the rest, pulling you itinerary, saving it for access across your devices and syncing with your calendar. And with Tripit Pro you get so much more – alerts when your flight is delayed, notifications when a better seat comes available and, my favourite, an alert if you're due a refund.
I also love the fact that I have a database of places I've stayed – great when you want to recommend a hotel to a friend but can't remember the name: I just look it up on TripIt.
Buy if from: TripIt
---
Southwest Airlines Gift Card (from $50)
With over 85 destinations covered, no fees, no expiration and the ability to redeem it at the airport, this is one great gift card that screams turn up at the airport and take the next flight out!
Buy if from: Amazon
---
If you'd prefer not to give the equivalent of cash but still want to buy your traveler a weightless gift, what about a subscription. Whether you buy for a month or a whole year, the lack of need to pack a subscription will no doubt be appreciated.
---
Netflix (from $7.99/month)
When I first left the UK in 2010, the only way to legitimately watch TV online was through iTunes, which can get expensive over time. Then, this year, Netflix burst onto my radar complete with roaming functionality. With a Netflix subscription I was able to watch my favourite shows across Europe, the USA, Mexico and Colombia. And with Spanish sub-titles, I could even pass it off as "study".
Buying tip: Netflix used to sell gift subscriptions but they stopped, meaning you had to set up and pay for a monthly subscription. They've since reintroduced gift cards (on Amazon) but know knows if they're back for good…
---
Amazon Prime (for TV, Delivery, Music & Books) (from $99/year)
I signed up for Prime because I'm useless at planning ahead and got sick of paying for next day delivery when I was about to leave on a trip and needed a [insert name of vital travel kit]. I've since come to love Prime Video, which is a bit of a halfway house between iTunes and Netflix. With books and music thrown in (though limited at the time of writing), it's quite the bargain for the traveler in your life.
But it from: Amazon
---
A VPN (from various)
The technical idea behind a VPN (virtual private network) is that all your internet goings on are hidden from potentially prying eyes that might seek into your laptop, tablet or mobile while you're browsing over a secure network. As well as keeping your online banking more secure and guarding credit cards against theft when you use them online, it's a pretty neat way of watching Netflix in any territory (just tell the VPN you're in the US and, bingo, all your favourite US shows are ready to stream). There are various VPNs to choose from. I use Express VPN. There are a few other suggestions below.
---
Digital Magazines (various)
Leaving home doesn't have to mean that the traveler in your life has to leave their favourite magazine behind. Download direct to the free Kindle app and they can be browsing their favourite mag as soon as it's out.
Buy it from: Amazon
---
24 Hour Fitness($39.99/month)
Keeping fit can be hard for travelers. Women tend to complain of putting on weight and guys seem to suffer from losing muscle definition. Give your long-term traveler the gift they'll enjoy as soon as their waist band starts to get tight. 24 Hour Fitness has a membership that allows access to all their clubs in the USA. If your traveler is leaving the USA, check where they're going – this gym has 400 locations and is growing.
---
Audible ($14.95/month)
Travel takes time and what better way to fill those long flights or bus rides than with a good book in your ears. Audible, part of Amazon, lets you download books on the road, which can be invaluable if your traveler is in a non-English speaking country and can't get their hands on English language books.
Buy it from: Amazon
---
Kindle Unlimited (from $9.99 per month)
Speaking of books, if your traveler prefers to read their words than hear them, what about a Kindle Unlimited subscription. Sadly this isn't available outside the USA otherwise it would be at the top of my list for Santa.
Buy it from: Amazon
---
Cloud Storage (various)
Whether your traveler packs a top-end DSLR, their smartphone or a point and shoot, they're going to want to back up their photos. Sensible advice tells us we should have at least one backup online. There are many competing service providers to choose from so you might want to check with your traveler first in case they have a preference. Here are some of the more popular options:
Buy it from:
Dropbox (from $9.99 per month, 1TB of storage) – Dropbox is one of the most used storage and sharing tools online allowing your traveler to store photos, videos and more.
iCloud (from $0.99 per month, 50GB of storage) – the storage option offered by Apple (but that's compatible with PC), iCloud is a seamless way to store photos and backup your traveler's iPhone, iPad and Mac.
Smugmug (from $3.34 per month, unlimited storage) – just for photos, with an integrated store in case your traveler has the talent to sell their images. Get 20 % off with Smugmug this link.
---

For those with wanderlust, the world is about one thing – gaining new experiences. If you want to gift your traveler an experience to remember, here are a few suggestions.
---
Tour with Viator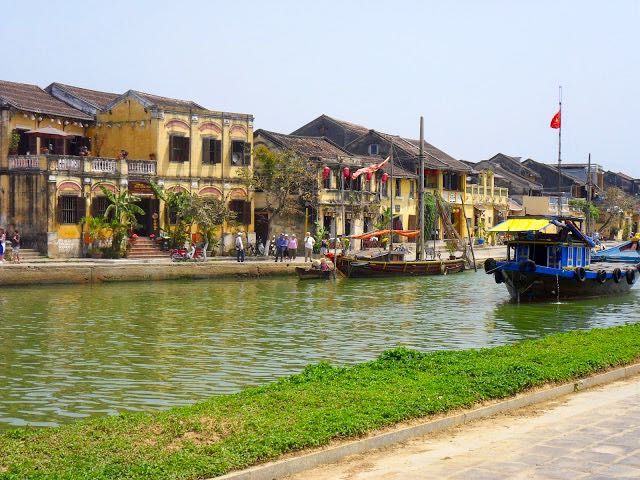 Someone once said 'fill your life with experiences, not things'. That being very true, why not give the gift of a travel experience. From days out and tours to unique experiences, Viator's tours are hand-picked, verified and pretty much global. You're bound to find one that will suit.
Buy it from: Viator
---
An Urban Adventure
Bought to you by one of my favourite tour companies (Intrepid Travel), Urban Adventures does exactly what it says on the tin – gives you an urban adventure and promises to be your traveler's best day ever. There are over 600 itineraries across 70 destinations to check out and all are 100% responsible.
---
Tingly Gift Experience (global) (from $79)
How nobody's come up with this idea before, i don't know but I'm so glad Tinggly has nailed it. Buy your traveler a gift package (Essential, Premium or Ultimate) and they can redeem it against a selection of +350 gifts in +100 countries. From rafting and zip lining to dining and city sightseeing, the biggest problem for your traveler will be choosing which one to do.
Buy it from: Tingly
---
Rail Travel in Europe (various)
What greater gift that the gift of travel itself. Whether you foot the bill for a single journey or weeks or months of travel, you'll have one happy traveler.
Buy it from: GoEuro
---
USA National Park Pass ($80)
If your adventurer is off to the USA and plans to explore the vast array of National Park, what about a National Park Pass? $80 for a year's access to over 2,000 sites seems like a bargain to me.
---
CityPass (various)
With 12 US cities to choose from, why not ease your traveler's wallet with a pass to one of the many big (and expensive) cities they're likely to visit along the way. Offering great value for money, CityPass includes access to the main attractions in each city for one, bargain price.
---
City Sightseeing Bus Tour
These affordable bus tours are a great way to learn the lay of the land in a new city and with destinations around the globe. A hop-on-hop-off bus ticket makes a great gift for travelers.
---
English Heritage Pass (from £30/$45)
And if your traveler is off to England, why not give them the gift of the country's most historic sights. With over 100 historic sights including Stonehenge and Hadrian's Wall, you'll be giving memories that last a lifetime.
---
A night in a hotel/hostel (various)
One thing your traveler is going to do a lot of is book hotels/hostels. You probably won't be able to keep this a secret, but what about buying them a night in a fancy hotel.
Don't want to splash out too much? Why not buy your buddy a bunk bed for the night – book their first or last night of their trip.
---
A wine tour of Italy's Prosecco region
Just one hour from Venice, this tour voucher gives you the best of both worlds – a wine tour and time in Italy. Find out more and book here.
If your traveller lover is also a fan of all things Prosecco, check out my Prosecco themed gift guide here.
---
Airport Transfers Around the World (various)
You won't win the 'most glamorous gift' award but when the traveler in your life unfolds their body from their tiny airplane seat and doesn't have to battle with local transport or taxi queues, you'll be pretty popular. With transfer options all around the world, they're bound to have your chosen route covered.
---
Rosetta Stone (from $199)
As someone who has a regular battle with learning languages, I'd recommend a language learning course as a great starting point for any traveler who is going to one location for an extended period of time. One of the greatest experiences of travel is the people you meet and if your traveler can have even the most basic conversation with a person in their language, it will be the gift that keeps on giving.
Buy it from: Amazon
---
What is it about Christmas and the tradition of gifting toiletries? I mean, when else would it be acceptable to give your friend shower gel? Nevertheless, the traveler in your life is likely to have some pretty focused needs on the beauty and bathroom products front (think small and under 100ml/3 ounces). Here are some of my favourite travel beauty essentials.
---
Travel Atomizer ($10)
Tiny bottles of travel perfume or aftershave are not the most cost efficient way of traveling with a nice scent in your bag – travel atomisers are the way to go.
Buy it from: Amazon
---
Benefit's Lip and Cheek Tints (from $9.99)
I travel with very little make-up and largely find that it slips off my face when I do bother – until I found Benefit's range of lip and cheek tints. Apply to dry lips and cheeks for a stain of colour. Better than blusher and lipstick, humidity is no match for the stain – you'll look bright all day long. Even the full-size bottle is small enough for carry-on and I use mine almost daily and get about a year's use out of each one.
Buy it from: Amazon
---
Benefit Travel Mascara ($10)
My second most essential travel item is Benefit's "They're Real" Mascara, which handily comes in travel size. It's not waterproof but it has good staying power and has visible lengthening effects when I do bother to put it on. You couldn't pay me to pack another mascara.
Buy it from: Amazon
---
Dior Sculpting Lifting & Brightening Concealer ($35)
I don't travel with face make-up (powder or foundation) but a concealer is on my must-pack list. From blotting out eyes that are showing the signs of jet-lag or one too many martinis to blemishes that pop up when you least want them to, this Dior concealer is the best I've found. Slick enough that it doesn't turn your skin dry but with enough staying power to work through the heat, it's more expensive than most, but absolutely worth it.
Buy it from: Amazon
---
Eagle Creek Quick Trip Toiletry Bag ($25)
If packing light is your traveler's main goal in travel life then you can beat the Eagle Creek Quick Trip Toiletry Bag – as thin as you'll find but with surprisingly durable material, it's great for throwing together a short trip's worth of travel size toiletries.
Buy it from: Amazon
---
Off! Deep Woods Sportsmen Mosquito Repellent ($8)
After 5 years of research, I've found the best mosquito repellent and if the traveler in your life is off anywhere tropical, they'll really appreciate this. I find it works best when applied with body lotion. You can read more here.
Buy it from: Amazon
---
Travel Hair and Beard Trimmer
Whether you're shopping for a bearded traveler who wants to keep their shape in shape or someone who likes to keep their hair buzzed short, a pair of travel clippers is a great gift. I have no direct experience with hair clippers so I'll leave it to the Amazon community to guide the way. What I do know from guy travel friends – make sure the clippers have a decent battery life when charged. There's nothing worse (apparently) than getting half way through a cut when the battery dies just when you're about to go out.
Buy it from: Amazon
---
Travel hair dryer
I personally haven't owned a hairdryer since 2010. However, a lot of ladies travel with these items. Check for size and power when you're making your choice.
Buy it from: Amazon
---

All travelers have baggage – just make sure it's stylish! From suitcases and carry-on to backpacks, say packs and foldable bags, here are some of my favourites items of luggage.
---
Samsonite Lift Spinner 21″ ($140)
I had the misfortune of having to replace my carry-on bag this year when my 12 year old Antler died. I moved to Samsonite and despite a less than smooth handle, the bag is otherwise excellent with more room for less weight than I've found in any other bag. So far, I've yet to find a better carry-on alternative. R.I.P. Antler.
Buy it from: Amazon
---
Osprey Kyte 46 litre Backpack ($135)
When I traveled through Mexico, USA and Colombia), I tried out the Osprey Kyte 46 litre backpack and I have to say I'm a huge fan. The bag is impressively spacious but the 46 litre size forces some focused packing that your traveler will thank you for when he or she is running through the streets trying to catch a train. Available in different versions for men and women to fit their different frames and also sizeable if you have a shorter or taller than average traveler, you can't beat the fit of Osprey.
Buy it from: Amazon
---
Dakine "Garden" Backpack, 20 litre (various)
I'm a huge Dakine fan. The designs are fun and regularly refreshed but more than that, like Osprey, Dakine does a great job of putting all the right pouches and pockets in all the right places – the people who design Dakine bags certainly use Dakine bags. Although they don't claim to be waterproof, I've taken mine through several downpours and it takes a lot for them to let water inside.
And the room y 20 litre back will comfortably fit: a laptop, chunky Lonely Planet Guidebook, a reading book, diary or notebook, passport, point and shoot camera, sunglasses, phone, fleece, litre of water and packed lunch, i.e. – a lot!
Buy it from: Amazon
---
Packable Day-pack (various)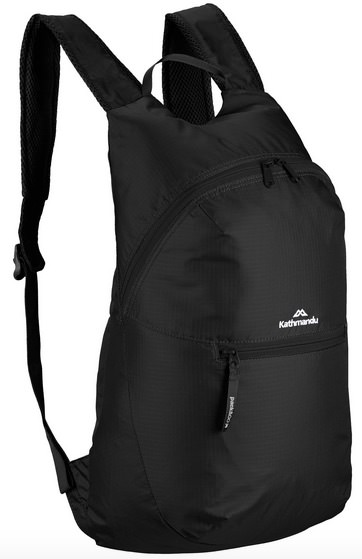 Did I mention I have a lot of bags? So much so that I have bags that pack into bags and that might seem ludicrous if it my foldable day pack wasn't one of the most useful items I carry. Good for the beach, day trips and pretty much any activity where you don't want to take your main bag with you, but with the bonus that you can tuck it away when you're on the move.
My favourite is the Kathmandu – sorry, it's not available in the USA but there are plenty of alternatives.
Buy it from: Amazon
Related articles:
Best Bags for Travel: The Ultimate Guide
---

Each year I travel I meet more and more people who are making a serious go at documenting their trip while carrying hopes of turning their time overseas into a blogging career. If that sounds like your traveler, there are plenty of gifts to help them on their way.
---
Premium WordPress Theme (various)
Sure, WordPress (the platform that the majority of bloggers use to publish their stories) has free themes, but standing out from the crowd can really count in this increasingly over-saturated space. Give your traveler's blog a boost with a premium theme.
---
Personalised Domain Name (from $0.99)
It's the 21st century – shouldn't everyone own at least one domain name? Ok, perhaps not everyone, but your travel blogger friend would probably feel pretty swish if they had their own funky blog name to immortalise all their travel tales…and it will help you remember where to go to read their posts.
Buy it from: 1&1
---
Travel Blogging Course
The problem with starting a travel blog can be…errrr….knowing where to start.
Getting some professional training will put your traveller on the right course (very punny). I paid for a professional course and I would say that move really shifted me out of hobby blogging and put me on the paid blogging path, and I've not looked back. One of the most popular courses is Superstar Blog Course.
Created by Nomadic Matt (one of the biggest travel blogs out there – and one that earns six figures) and a few other top bloggers, check out the Superstar Blog course. If you're serious about making money from your travel blog, this course it packed full of practical tips that will get you up and running and, more importantly, earning money from your passion.
Website Hosting (from $47)
If you're not running a website, then, let's face it, the word "hosting" (the place where websites live) is tantamount to yawns-ville. If, on the other hand, you are running your own website and someone gives you the gift of free hosting for a year, you're skipping through the fields as though you've spotted the elusive unicorn.
---

And then there are myriad travel gizmos and accessories – but where to start? You might think a passport holder is a nice gift, but when the security fold screech at your traveler every time they pass through security, telling them to take the passport out of its holder, you'll realise not all travel accessories are as helpful as they might seem. Here are the ones that will be useful.
---
Victorinox Huntsman Swiss Army Knife (from $27)
Generally I'm not the kind of person to recommend buying someone a knife as a gift, but this Swiss Army knife has so many tools onboard it can literally cope with all situations from opening a bottle of wine to plucking your eyebrows. Just make sure your traveler isn't just taking carry-on!
Buy it from: Amazon
---
World Nomads Travel Insurance
Not all traveler will spend the cash on travel insurance but it is one of the most vital items they should be carrying. From medical emergencies to valuables, make sure your traveler is covered for their trip. There are many travel insurance brands out there. World Nomads is designed by travelers for travelers and is trusted by Lonely Planet and Rough Guides. (However, if you're from the UK, you can probably get a cheaper deal elsewhere.)
Related article: Travel Insurance: Don't Get Screwed by the Small Print
---
Moleskine Volant Notebooks, 2-pack ($12)
I've tried all sorts of journaling and note taking while I'm away and I keep coming back to these notebooks. With thin-ruled pages, you can scribble down more on less paper than with most notebooks, they come in a range of colours, have rip-out sheets in the back (for handing over details to new travel friends) and have a pretty robust cover.
If you're looking for a diary version, I love this Moleskine diary.
Buy it from: Amazon
Buying tip: those themed travel journals you can buy seem like a great idea but the reality is that they are too bulky for most wanderers to carry around on a longer trip. Think about size and weight when you pick a journal and a softer cover is usually better.
---
Sea to Summit Drylite Towel (from $12)
If your traveler is going to be sleeping somewhere other than fancy hotels, they're going to need to pack their own towel. These Sea to Summit towels are perfect (I pack one myself). Lightweight and fast drying, they may not qualify for the sexiest present you ever give, but they definitely win for practicality. Tip: check the dimensions – the small ones are very small.
Buy it from: Amazon
---
TSA Compliant Padlocks ($7)
Padlocks are also up there in the dull-stakes when it comes to present buying but they make perfect stocking-fillers and for most travelers, will be used almost every day. If you want to add a bit of excitement, they come in several colours….ok, that's still not exciting enough. Let's move on…
Buy it from: Amazon
Buying tip: make sure you buy a combination lock instead of a key lock – keys are lost all to easily (usually at the beach). Cue: bolt cutters. Also, buying a two pack is a good idea – I always pack two but somehow always come home with only one.
---
Bodum Travel Coffee Press and Mug, $12
I'm pretty strict on not carrying anything non-essential but when I saw this Bodum travel coffee press and mug, it immediately went onto my must-travel-with list. If your traveler has any kind of coffee addiction, this is the perfect gift.
Buy it from: Amazon
---
I've long been a fan of packing cubes and this year I stumbled onto the best version yet – ultra lightweight while being super strong, you can fit a lot into these cubes. Better still, with the compression zip, you can pack down the less frequently used items (rain coat/base layer) gaining even more room in your bag. Especially if your traveler is packing a top-loading backpack, these will be a great gift. Even if you have suitcase (my current bag of choice), these are great organising tools and mean I can pack in 5 minutes flat.
Buy it from: Amazon
---
Manduka eKo Travel Yoga Mat (from $35)
I hadn't even heard of a downward dog until I started traveling but after years cramped on buses and bent over my laptop sat on floors, I finally found yoga, which is perfect for realigning my spine. If your traveler is a yogi, they'll no doubt want to continue their practice on the road, but packing a full sized mat isn't a practical option. Enter: travel yoga mat. This one can either be rolled or folded and although you sacrifice padding for space saving, it's still better than no mat at all.
Buy it from: Amazon
---

Traveling with tech has become pretty common place but you don't have to splash out on a new laptop, tablet or phone for your traveler – you can get them an accompanying gadget instead. I've traveled with various gadgets over the years. Here are the ones I'd recommend.
---
Seagate Back Up Plus Slim Portable Hard Drive (2TB) (from $80)
For storing photos…movies…memoirs…An external hard-drive is a great accessory for any traveler who is carrying a laptop or doing any serious photography. This was on my wish list last year and I was very pleased when Santa delivered.
Buy it from: Amazon
Buying tips:
Make sure you buy a portable hard-drive (desk-top versions are available and are much bigger and slower).
Make sure you buy one that can formatted to Mac and Windows (the Seagate can).
If you are able, spend the extra getting 2TB. I went for 500GB….then 1TB, both of which I've already filled with photos, movies and music.
---
Laptop/Tablet Sleeve by Built (various)
Things get bashed a lot when you're on the road so a good case is essential. I've tried a few and the brand I love and trust the most is Built. I've dropped many items in my Built cases and they've always survived.
Buy it from: Amazon
---
Lifeproof water-proof smartphone casing (from $35)
From the beach to snorkelling to bars on a big night out to the Songkran water festival in Thailand, the Lifeproof case will keep those that expensive smartphone protected from the elements…while hopefully getting a few under water (bottom of the beer glass?) shots.
Buy it from: Amazon
Buying tip: if you're looking for a more extensive range of waterproof cases, check out this article from The Wire Cutter.
---
Apple EarPods with Remote and Mic (from $12)
Headphones are a travel essential – whether to drown out snorers on planes, to entertain during long journeys or simply to relax at the beach, headphones are one item most travellers will use most days. I'm against carrying the bulk and expense of over the ear headphones. They are easy to lose and break while being too clunky to carry. My personal favourite ear phones are the Apple EarPods – more comfortable than most in-your-ear headphones, they also come with a remote and mic making them great for track changes or having more private Skype calls home.
Buy it from: Amazon
---
San Disk Memory Card (from $12)

If your traveler is packing a camera, he or she will definitely want at least one of these. I've been carrying a 32GB San Disk for the past year and have had more than enough space and speed. If you're feeling generous, two cards are ideal allowing for a back up when one card gets full mid-trip.
Buy it from: Amazon
I love the portability of my iPad but what I don't love is the keyboard. After a while I start to feel flat fingered from all my messaging and emails. The Logitech is the only keyboard I've come across that doesn't look or feel like the Sinclair ZX Spectrum (if you're a Millennial, you might have to Google what that is).
Buy it from: Amazon
---
Anker Astro Mini Portable Charger ($16)
I carry this item around in my bag every day. Able to give your phone or tablet a boost when you're running low, this tiny (almost palm sized) charger means your traveler will never have to run out of juice on the road. I can get a solid full iPhone 5 battery charge out of this and at times a second charge.
Buy it from: Amazon
Apple World travel Adaptor Kit ($29)
This year I dispensed with my generic travel adaptor in favour of the Apple Adaptor kit and it's working well for me. If your traveler is an apple fan, this streamlined set of plugs will be a better bet than bulky adaptors or, worse, buying shifty and potentially unsafe adaptors in the countries they visit.
Buy it from: Amazon
Related Article: The 10 Travel Gadgets I Wouldn't Travel Without
---

Price Warning: Unless you're feeling exceptionally generous or you're raising funds across family members, you may want to skip this section, because it's pretty expensive.
Price aside, if you're able to get the traveler in your life anything from this list, they will appreciate it every day of their trip because the following gadgets are the best-loved and most commonly owned by travelers I've met all around the world.
---
iPad (from $269)
Small (and therefore highly transportable), traveling with a tablet makes life on the road so much more convenient. Trip planning, calling home, messaging new travel friends and watching movies on long journeys, tablets have fast replaced laptops as the number one travel gadget and you just can't beat an iPad.
Buy it from: Apple
Buying tip: if you can stretch to it, get the highest storage you can (movies and photos suck-up space fast). 3G is also a good option – I didn't spend the extra when I bought my iPad and I regularly regret it.
---
Surface Pro (from $790)
If the traveler in your life is of the Windows persuasion or is looking for something a bit more involved (dreams of digital nomadism, perhaps), then the Surface Pro is a great option. As the marketing goes, "the tablet that can replace your laptop".
Buy it from: Amazon
iPhone (from $399)
Not everyone wants to hulk around a tablet, in which case, the iPhone has all the functionality of the iPad but is easier to slip into your pocket. And as someone who uses her iPhone for taking the majority of her pictures, I can highly recommend the camera and video functionality packed into this small bit of kit (note: the camera gets significantly better from the iPhone 5s and up).
Buy it from: Apple
---
Samsung Galaxy (from $650)
Although I'm strictly an Apple girl, all of my travel friends rave about the Samsung Galaxy. On par with the iPhone but hosting an Android platform, the Samsung also gets consistently good reviews for its camera – vital for any traveler.
---
Sony A7 (including kit lens), from $1,400
The Sony Alpha range of cameras is perfect for travelers who wants manual control over their shots but doesn't want to lug a DSLR camera around. As a Compact System Camera, the Sony Alpha range of cameras are small enough to fit into a handbag (or man-bag!) but with the same size sensor and quality potential as a DSLR. I've been traveling with a Sony Compact System Camera for the past two year and love its portability.
Buy it from: Amazon
---
Macbook (from $999)
Some people simply prefer a laptop and if you've won the lottery or are feeling particularly generous, I don't know many traveler who wouldn't love you to the ends of the earth if they found this ultra-lightweight, highly portable and very powerful machine in their christmas stocking.
Buy it from: Apple
---
Whether it's a book to get your traveler excited before they depart or a well-selected book for them to take with them, who doesn't love getting books at Christmas?
---
Lonely Planet Guides (various)
Lonely Planet recently launched the first Guide Book to The World – if anyone wants to send it to me for Christmas, just have a word with Santa – he has my address. In the meantime, Lonely Planet guidebooks remain one of the top-selling travel guides for good reason. Great travel maps, bus details and recommended sights, I use Lonely Planet as a base level guide to any new place I explore and pretty much every country and city you can think of is covered.
Buy it from: Amazon
1,000 Places to See Before You Die ($15)
There has been a bit of a bucket-list backlash in the past year or so "That's not how you're supposed to travel". Pipe-down! Some people function better with lists and there is nothing wrong with 1,000 pieces of travel inspiration contained in one handy place.
Buy it from: Amazon
Lonely Planet's Best in Travel 2017 ($12)
Every year Lonely Planet launches its guide to the up and coming destinations for the following year and you can bet that any place that features will be inundated with coaches of tour loads just a few years later (Burma, I'm looking at you). Get the book and push your traveler in that direction to go explore and bring back tourist-free photos before the crowds arrive.
Buy it from: Amazon
The Rough Guide to First Time Around the World ($15)
This was my Around the World trip planning bible when I was about to set off in my adventure in 2010. It really does answer all those questions a first time Around the World traveler will have from planning a route to how to decide where to go, how much each place will cost, getting around, keeping in touch, dealing with things back at home and safety advice. I read it cover to cover and would recommend it for any person taking a long trip.
Buy it from: Amazon
How to Travel the World on $50 A Day (from $9.5)
And speaking of how much travel will cost, this book by travel blogger Nomadic Matt (updated 2015) has some top tips for anyone travelling on a budget. From someone who's been there and done that, there's no better person to give travel advice. And if that's not convincing enough, BBC Travel has dubbed it the Bible for budget travellers.
Buy it from: Amazon
Lonely Planet's Best Ever Photography Tips ($10)
Apologies for another Lonely Planet book but the tips in this pocket-sized guide are great for the amateur photographer looking to capture the bests shots they can while they travel…because nobody wants to come home to find that their shot of the Taj Mahal is all blurred and too bright (never ask me to show you my Taj Mahal shot!)
Buy it from: Amazon
SAS Survival Guide ($12)
I was so engrossed in reading this guide, which was a Christmas gift a couple of years ago, that I was simultaneously burning the discarded wrapping paper over a lit candle at the dinner table. Case in point: I needed better survival tips. Although given as a (very well-timed) joke, this book actually has some very good advice in it. If your traveler is going anywhere adventurous, this pocket-sized book is a great companion.
Buy it from: Amazon
Kindle eReader (from $79.99)
Not exactly a book but if the traveler in your life is a book addict (like me), Kindle can become their best friend on the road. Not only will they be able to carry all the books they want without breaking their back or having to pay for excess luggage, Kindle has some great functionality that traditional books don't have like a built in dictionary, a light for reading at night and the ability to prop this book up on your snoring bus mate while you eat your sandwiches. I have the Kindle Paperwhite, but there is a new Kindle Voyage recently released – if you have it, let me know what you think of it.
Buy it from: Amazon
Buying tip: the Kindle fire may seem like an all-round better idea for reading and browsing but the tablet size makes is too heavy to read for a sustained period, has glare in sunlight and is generally too valuable to head to the beach with. Stick to the cheaper Paperwhite if what you're really after is an e-book.
---

The best lightweight gift you can give any traveler is a charitable donation on their behalf. Moving around the globe, visiting developing countries, travelers are often more exposed to the hardship suffered by others. My mind is still overwhelmed by the choice of charities out there so I'm only going to recommend the two that I personally donate to the most but, as always with any charitable donation, do your research to make sure you're happy with a charity before you donate.
---
From Ebola to the crisis in Syria to the typhoon in the Philippines, DEC is a committee that provides relief when disaster strikes around the world meaning your donations benefit some of the causes that need your help the most.
---
748 million people currently live without clean water and one-third of the world's population (2.5 billion people) don't have access to adequate sanitation. Just £15 (around $25) can provide one person with access to safe water. If that's not a gift to give, I don't know what is.
Want to get Indiana Jo a gift?
All of the tips and advice on IndianaJo.com are for free.
If you're a regular follower or you've found something helpful on here and wanted to get me a gift, then please make a charitable donation on my behalf to Water Aid or DEC. I'd appreciate it, they'd appreciate it and I'm pretty sure it would send some good travel karma your way, too.
---
What do you think of this list? Anything to add? Let me know in the comments below.
Like this? Share it on Pinterest…
If you liked this, you might also like:
The 10 Travel Gadgets I Wouldn't Travel Without
How to Speak to Someone who Doesn't Speak Your Language
So, You Want To Start A Travel Blog? 10 Things I Wish I'd Known
Prices correct at time of publishing.