If I'd know back in 2010 when I first hit publish that Indiana Jo would still be going strong almost a decade later, I'd have probably taken more notes and fewer naps on that epic around the world adventure. We live and, one in three times, I learn.
You're probably on this page because you've scrolled so extensively through your friends' social media feeds that you're only getting ads. And what you've seen from your friends' (highly curated lives) has made you realise you really need to get out of your lounge wear (#MeToo – I feel like that's been used somewhere before…) and book a trip.
If that's you, you're in the wrong place. You want to be over on the destination pages. I can highly recommend Mexico or Hawaii. Or both.
If you're here because you're creeping on me – yes, I have a scary amount of data to know that there's a bunch of you on here for that (see my You Have No Privacy Policy here). Well, you're also in the wrong place. You'll find much more fascinating stuff on my personal pages. Oh, don't worry. I know you're heading there next. Up to you if you bother to go 'Incognito' first. I don't care. Unless you're that offensive ex-pat from Thailand who keeps emailing me to tell me about his 'escorts'. Mister, you are not welcome here.
And for those of you who, having read the above, are still vaguely considering hiring me, you'll find my Work with Me page shines me in a much more professional light.
If you do genuinely want to know a bit more about me, here's me in 10 handy points:
I used to be a lawyer in London. A job I hated on a full-time basis. No offence, colleagues – most of you were lovely. Most of the time.
I quit said job in 2010 and bought an around the world ticket.
I set this blog up around the same time.
I forgot to report back to duty after my one year sabbatical. Actually, I didn't forget. I went to go and live in a cave in France (true story). It was cold but by the time I emerged at the end of winter, I'd learned how to make fire. <Insert Evil Laugh>
For the next six or so years, I did the digital nomad thing. It was all fun and games right up until I royally screwed up my knee and had to limp home (literally) for surgery.
It seemed like life's way of telling me to stay still for a while, so I bought an apartment. I'm not sure I'm comfortable with the static existence. But I am enjoying having a coffee machine and reliable wi-fi.
In between, I've tried to quit this blog many, many times but for some reason I keep crawling back to it, asking it to give me another chance. I suppose it's me and Indiana Jo for life. Or until I can afford to permanently swap Easyjet for a private jet.
We bloggers are supposed to have a niche so let's call it independent and solo female adventure travel. But expect to find everything from me eating deadly fugu to all the things I hate about Venice. Because, my creative inner child always wins out. (She made me say that.)
I somehow also stumbled into a wine business along the way. None of my family or friends are surprised by that. It's all about Prosecco in Italy. You should check it out. 
Despite doing alright at this blogging and wine thing, I'm actually a terrible traveller. I miss/nearly miss 1 in 5 flights. And a 'good days' exploring' often finds me face down in a book in a coffee shop for 5 hours at a time. Unless I'm hiking volcanoes with no shoes on. Life advice: don't do that.
I'm so addicted to the travel writing life, I've started yet another website, this one dedicated to my very own home country: Guide To Britain.
So that's pretty much me.
Oh, one final point – I'm from England, not Indiana in the USA. I'm not going to explain the play on words with Indiana JO. Why would I when someone has written a whole article examining the topic on my behalf.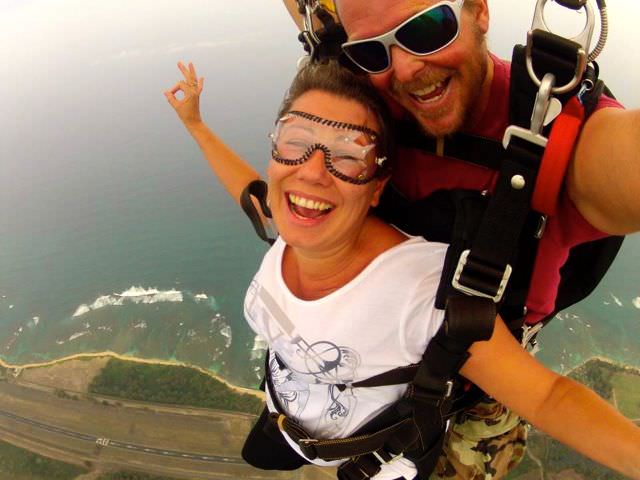 Got any questions? Send me an email. But unless you're offering to put down a deposit on that private jet, I'm running between 6-9 months behind on replies. What can I say? I'm busy. In cafes. In foreign lands. Face down in my Kindle. Promising myself one day I'll write about it.