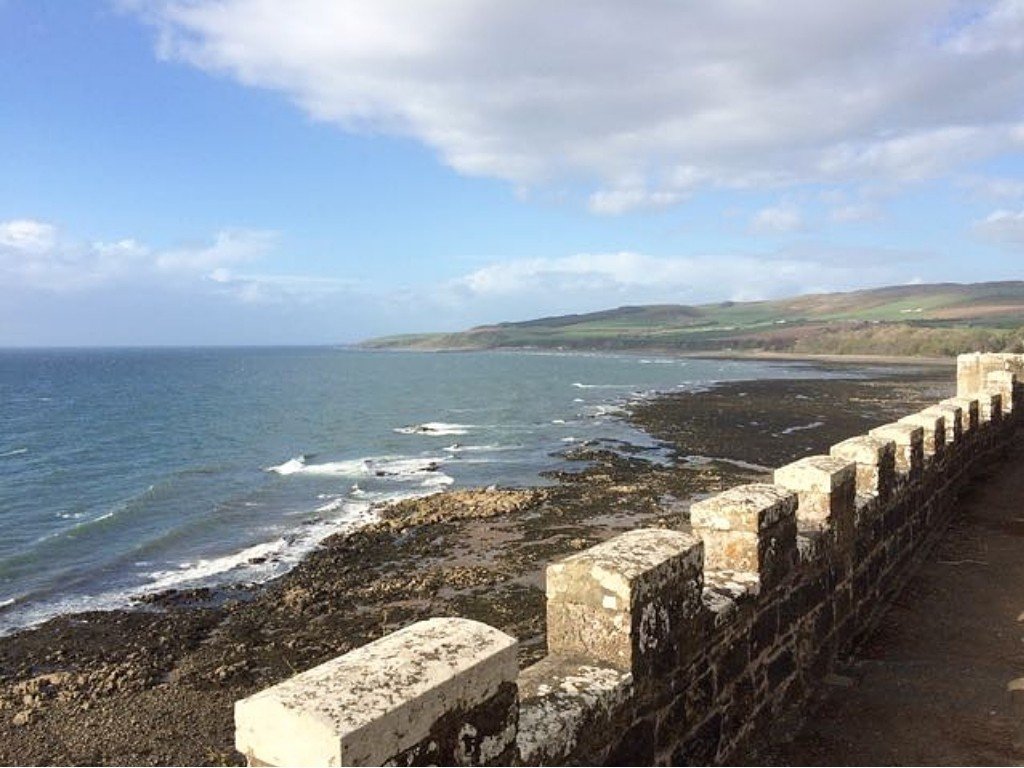 I was in my 30s by the time I took my first trip to Scotland – quite an embarrassing confession given: a) Scotland is the neighbour of my native England; b) I didn't need a passport (or even a flight) to get there; and c) I'd otherwise managed to take myself literally halfway around the world (to Hong Kong, Cambodia, Vietnam and Australia) before I crossed the Scottish border.
Well, better late than never, I took my first trip to Scotland in 2010 (to Edinburgh) and I vowed I'd have to go back. So, I did.
On a mammoth journey of exploration to seek out the most superlative experiences Scotland has to offer, I travelled from London to Glasgow and on through the highlands exploring tree houses, dining on some of the best seafood I could imagine and seeing Scotland from up high. Putting it all together, here's my guide to the…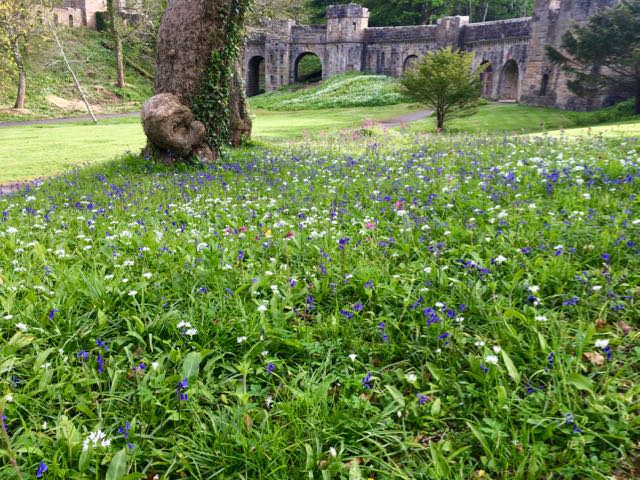 Whether you're a food lover, craving a hit of adrenaline, want to take a break from it all, are seeking out some Scottish heritage on a Eurotrip or looking for that perfect place for romance, there's something for everyone in Scotland's west coast. Below are my favourite activities from my recent visit. You can find some more suggestions for Scotland in my guide to the best places to visit in the British Isles, which I wrote after taking a cultural expedition cruise with Swan Hellenic.
1. Take the Caledonian sleeper train from London to Glasgow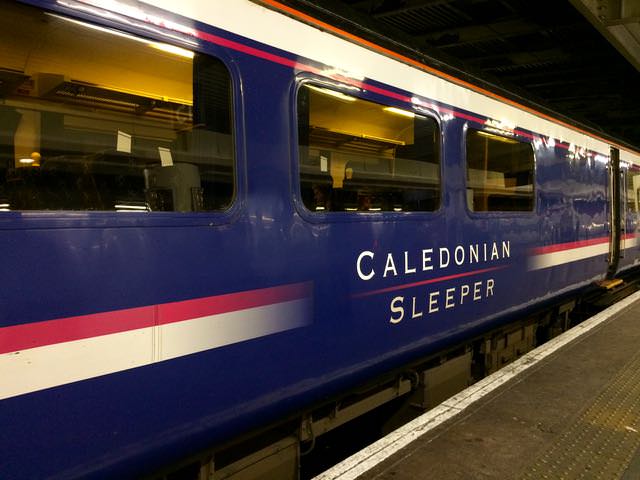 Sure, it takes a little over an hour to fly from London to Scotland, but isn't travel as much about the journey as the destination? By taking the Caledonian Sleeper you'll avoid the scrum and stress of the airport, you won't get charged more if you decide to pack that extra kilt.
Luxury bedding and the free pillow spray included in your amenities pack (if you go First Class) is a nice touch to send you off to la-la land…if a spot of whisky tasting in the dining cart hasn't already done the job for you. In the morning, wake up with free breakfast delivered to your First Class cabin and dine while the Scottish countryside rolls by.
You can take the Caledonian Sleeper Train from London to Fort William, Inverness, Aberdeen, Glasgow Central or Edinburgh Waverley, with several stops along the way.
There are 4 ticket options:
Standard sleeper seat – as the name suggests, it's a seat, not a bed and does not include access to the lounge car, but is the cheapest option.
Standard sleeper berth (twin) – you get a bed in a twin berth. If you're travelling alone, you will need to share with someone of the same gender. Counter service is available for food and drink.
Standard sleeper berth (solo) – as above but you get the whole berth to yourself. Ticket prices are just under twice the cost of booking a twin for two people.
1st class sleeper berth – same as a standard berth but with free breakfast (choice of 6 delicious options), a £2.50 voucher to spend in the lounge car plus an Aaran Aromatics amenities kit.
I took the train from London to Glasgow with a first-class berth. The train departs London Euston at 11:50 p.m. and arrives at 7:18 a.m. (Monday to Friday). There are no trains on a Saturday and departure/arrival times vary on Sundays depending on the date you travel. You can board the train at 11 p.m. and don't get kicked off the train until 8 a.m., just in case you're a late riser…like me. Prices start at £58.50 for a one-way ticket.
Travel tips:
Splurge on the 1st class sleeper if your budget will stretch – the breakfast, amenities kit and, most importantly, access to the lounge car all enhance your experience.
You can book up to 12 months in advance and it's worth booking as far ahead as you can to get the best prices – many business people use the sleeper train as a commuting option, so tickets sell fast.
2. Take a dish crawl in Glasgow
Whether you're a commitment-phobe, like to walk off your food between courses or just want to cram as much into one night as possible, try a dish crawl in Glasgow. The latest craze in the city, a dish crawl means moving across three restaurants in one night for a starter, main course and dessert each in a different spot. It's a brilliant want to explore Glasgow's happening restaurant scene without taking a three-night stay to do it.
I tried these three restaurants on my dish crawl:
Vietnamese food has only just hit the streets of Glasgow (what? how?) and it has unsurprisingly become insanely popular. Given Vietnam is one of my favourite countries for food, the Hanoi Bike Shop was always going to get my seal of approval but the best surprise wasn't the food – it was the inventive cocktails – Scottish gin blended with Asian flavours. Try it. You won't be disappointed.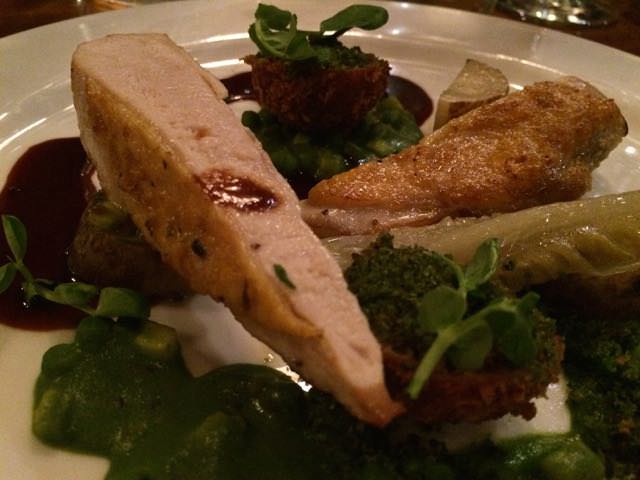 Brace yourself – there's not a single chip on the menu, but you'll quickly forget that once you start to peruse the list of regional Scottish food on offer. Regular award winner and considered to be one of Glasgow's best restaurants, the Ubiquitous Chip is a great option to supply the 'filling' for your dish crawl sandwich.
Meaning 'to wander' I was in love with this restaurant well before I sunk my teeth into the apricot and vanilla vacherin (apricot sorbet, vanilla parfait, earl grey sable, meringue shards). If I'd eaten only this all day, I'd have been happy.
Travel tip: If you're looking for a brunch or lunch recommendation in Glasgow, I'd highly recommend Riverhill Café. They have two of my favourite breakfast choices – huevos rancheros (Mexican) and Shakshuka (Middle Eastern) as well as a daily-changing menu of local food with an international flavour.
3. Jet-ski on Loch Lomond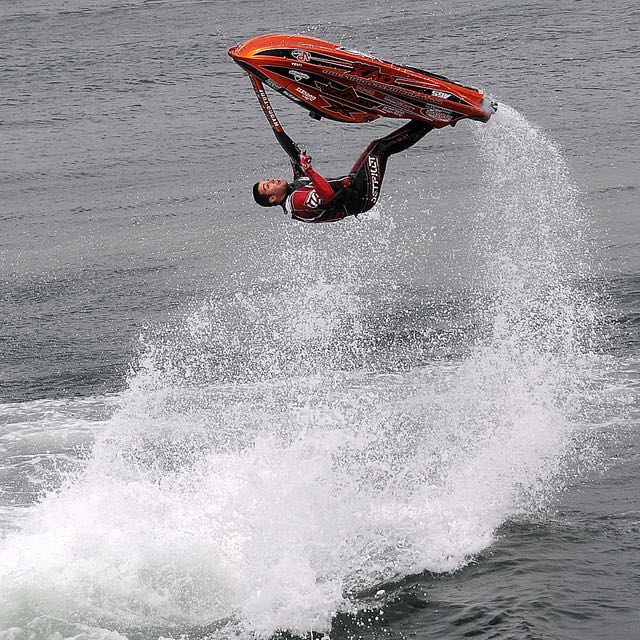 Image: Ross Elliott
I was like an over-excited puppy at the idea of jet-skiing on Loch Lomond. Not only had I never jet-skied before, I was going to do it in one of Scotland's most iconic locations. The excitement ebbed a little when the rain started to come down and I dipped a toe in the frigid water, but the second I had the throttle in my hand, the cold rapidly disappeared. It's quite possible to hit speeds that can rival a car on a jet ski (never knew that) and with the constant bounce as you crash over the water, you're guaranteed an adrenaline rush.
Travel tip: Make sure your travel insurance covers you for riding a jet-ski and that it covers you for personal accidents (for yourself) and injuring others. It's highly unlikely to happen (unless you drive like a lunatic), but just in case. You can read my tips on buying travel insurance here.
I used Jetski Safari Loch Lomond. Prices start at £59 per person for 20 minutes. If you have nice weather and enough time and money, I'd recommend the 1 or 2-hour tours at £79 and £149 respectively. I took the 1-hour tour and that felt just right. If you really love jet-skiing, there's also an all-day tour for £499.
4. Take a helicopter tour of Scotland's lochs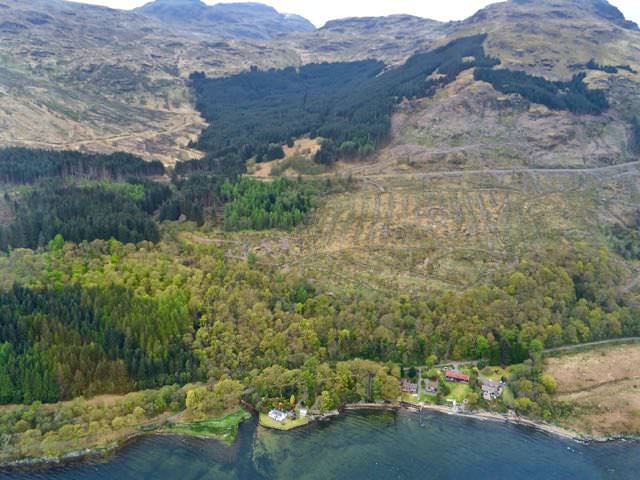 Hands down, the most spectacular sights of the Scottish highlands are the natural ones. Of course, you can spend hours…days…weeks…hell, months exploring the region but you really can't get better than seeing Scotland's sights from the sky.
No, I'm not suggesting you cross your fingers and hope your flight into Glasgow has to circle a few times before landing, I'm recommending a helicopter tour over Loch Lomond and Glasgow.
I had the luxury of a privately hired helicopter spoilt (thanks Visit Scotland for that) but there are a number of companies that offer helicopter rides over the lochs. I can't personally recommend the helicopter tours by Gift Experience Scotland as I didn't take a tour with them but they have a good range of flights on offer and it's where I'd start looking if I was booking on my own. Otherwise, this seaplane trip over Loch Lomond comes highly recommended on Trip Advisor.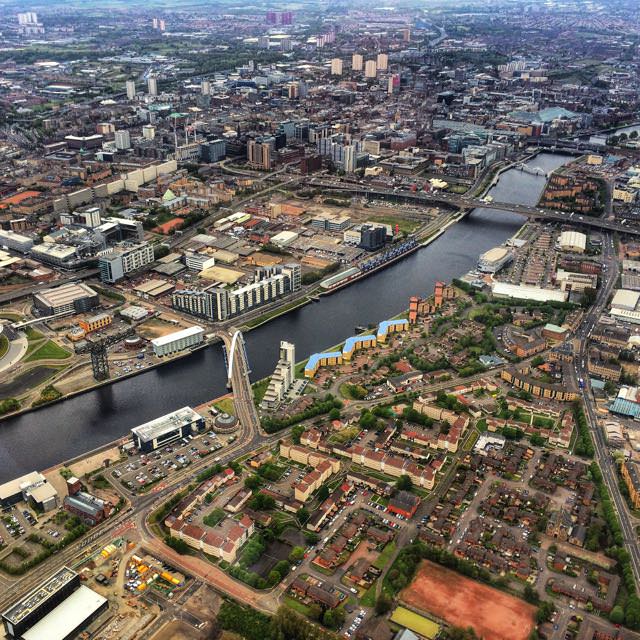 Travel tips:
make sure you're getting value for money – some helicopter rides quote the length of your 'helicopter experience' but fail to disclose that this includes a safety briefing. I've seen some rides quoted as 1 hour in total but the in-the-sky time is just 5 minutes.
helicopter rides can be expensive so if you're paying under £100, you're probably going to be in the air for less than 30 minutes.
however, 20-30 minutes in the sky is going to be enough for most people – there's no need to blow your entire budget on one activity.
5. Enjoy a spa stay at Cameron House, Loch Lomond
Travel doesn't have to be filled with activity. Sometimes the best trips involve long, lazy breakfasts, a suitcase full of books, leisurely walks along the banks of Loch Lomond and nothing more challenging than deciding which ESPA spa treatment to have next.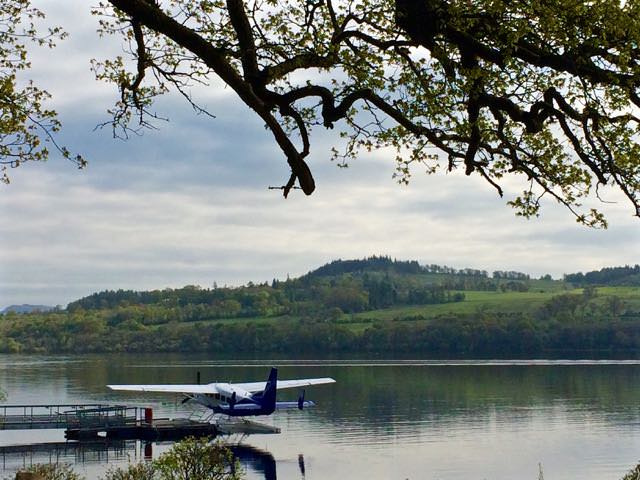 If that's the kind of break you're looking for in Scotland, check into Cameron House. As well as the opportune location on Loch Lomond, Cameron House is every bit the grand mansion that you'd hope for in Scotland. There are four restaurants to choose between and the spa's infinity pool (which happens to overlook the hotel's 18-hole golf course), is worth the de-robe and brisk dash to the bath-warm waters even in wintertime.
Cameron House is located 25 miles from Glasgow Central Station (about 40 minutes by car) and 17 miles (about 25 minutes by car) from Glasgow Airport. If you're arriving by train, Cameron House is located 5 minutes from Balloch Station, which connects with Glasgow Queen Street Station. Trains take 47 minutes and run every 20 minutes. The hotel has an amazing spa. You can find more information about Cameron House here.
6. Stay in 18th-Century Culzean Castle, Ayrshire
There aren't many places around the world where you can sleep in a castle but Scotland is one of those few places What makes Culzean Castle stand out is its location. Planted on a cliff top with views out over the Irish Sea, there's a definite sense of drama about this 18th-century castle. Forming part of the National Trust for Scotland, the castle is open to paying visitors during the day but at night the building is closed down and only those staying in the Eisenhower Apartment on the top floor remain inside.
The castle once belonged to the Kennedys, a Scottish family who were descendants of Robert the Bruce and General Eisenhower (later President of the USA) once lived here.
Culzean Castle is located in Ayrshire, 48 miles from Glasgow.  The castle has six bedrooms which are available for exclusive hire or on an individual basis. Prices start at £225 or £170 for single occupancy. Although the Eisenhower Suite is the largest and most significant of the rooms, I can highly recommend the Ailsa Suite, which comes complete with a little set of steps to get up to the bed. How wonderfully twee.
7. See the art at Kelvingrove and Mackintosh Galleries, Glasgow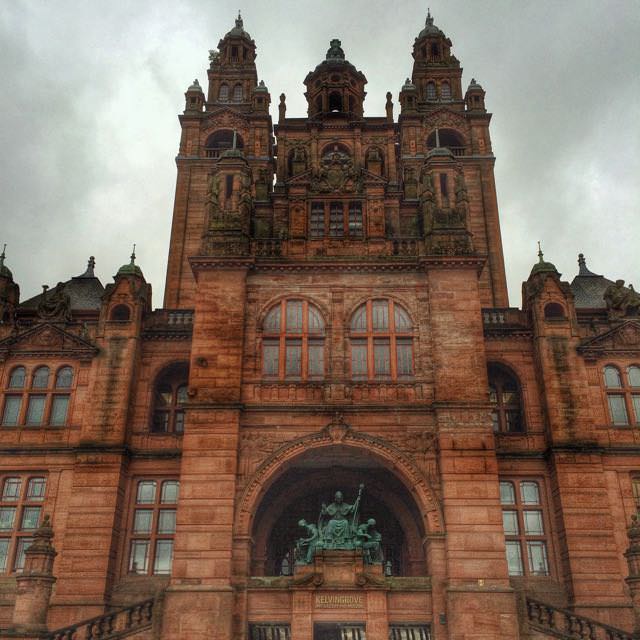 Glasgow is often snubbed in favour of Edinburgh with Glasgow treated as though it's a poor, distant relative. I'm guilty. I visited Edinburgh long before I got to Glasgow, but I wish I hadn't waited so long.
Sure, some of Glasgow's architecture is a bit grim (though if you're after a peep at what 1960's Scotland might have looked like – all blocky and pebble-dashed – you'll get it in spades). However, there's a lot of Glasgow that is wow-worthy stunning. Case in point: Kelvingrove Art Gallery and Museum.
Housed in a late 19th-century building of Spanish Baroque style, it's not just the building that's impressive. Inside you'll find over 8,000 objects across 22 galleries including, most famously, Salvador Dali's 'Christ of St John of the Cross', a whole load of the armoury, Dutch Masters, French Impressionists and plenty of Scottish art. And here's the kicker: the museum is absolutely free to enter. No wonder it's one of the most visited museums outside London.
Travel tip:
if you visit Kelvingrove Art Gallery and Museum on a nice day (Scotland does have them, I promise), take a stroll through neighbouring Kelvingrove Park, a beautiful example of a Victorian-era park.
if one art gallery is not enough, take one of the tours at the Glasgow School of Art.
Kelvingrove Art Gallery and Museum is open 7 days a week and is free to enter. It's located on Argyl Street, about a 30-minute walk from Glasgow Central Station.
8. Eat fresh seafood, Loch Fyne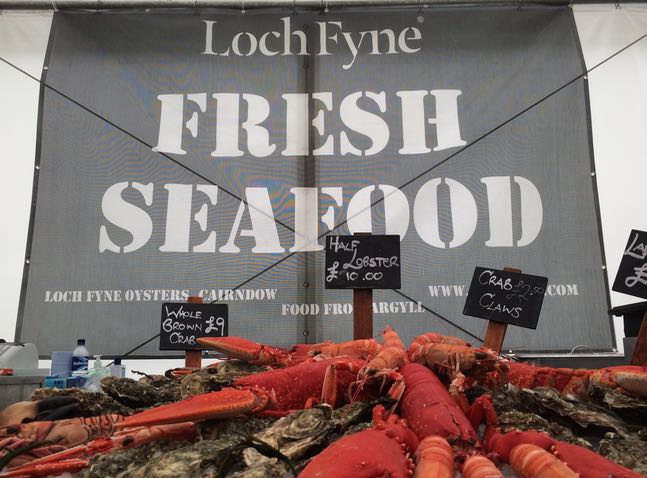 Starting life in a shed on a lay-by, the Loch Fyne Restaurant and Oyster Bar overlooking Loch Fyne is one of the most local ways to dine on oysters and other local seafood. With an extensive menu and an attached deli, in case you're not sure if you've stuffed your stomach enough, prepare for a feast. The restaurant can count politicians and celebrities among its guests, and although I'm still not a fan of oysters shudder, the hot smoked salmon was a treat.
The Loch Fyne restaurant is located in Cairndow, 55 miles from Glasgow and is best reached by car.
9. Stay in a lodge with a treehouse, Loch Goil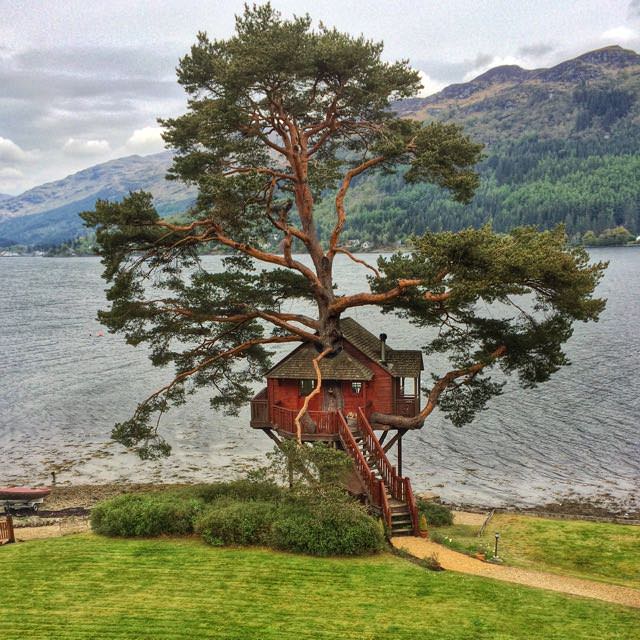 It didn't matter that a storm was rolling in across the lochs when I turned up at the Lodge on Loch Goil – I was greeted with a warming dram of whiskey and the crackle of a log fire. A Victorian Lodge that has seamlessly integrated mod-cons without altering the authenticity of the house, the Lodge on Loch Goil was destined to earn its 5-stars way before it wedged a wooden house into a tree overlooking the loch. As you do.
Perfect for a small group lunch or just relaxing with that special someone while overlooking Loch Goil, the treehouse is both quirky and delightful at the same time. It helps that the Lodge chef can cook up the kind of Scottish feast that will remain in your mind as "one of the best and most memorable meals ever" – it made it onto my list.
As well as hosting weddings and group parties, you can book one of two packages:
An indulgence break (November to April) for £250 per person per night with a minimum 2-night stay. As well as your accommodation, the price includes:
canapés and a glass of fizz on arrival
afternoon tea
a four-course candle-lit dinner served in the treehouse
highland breakfast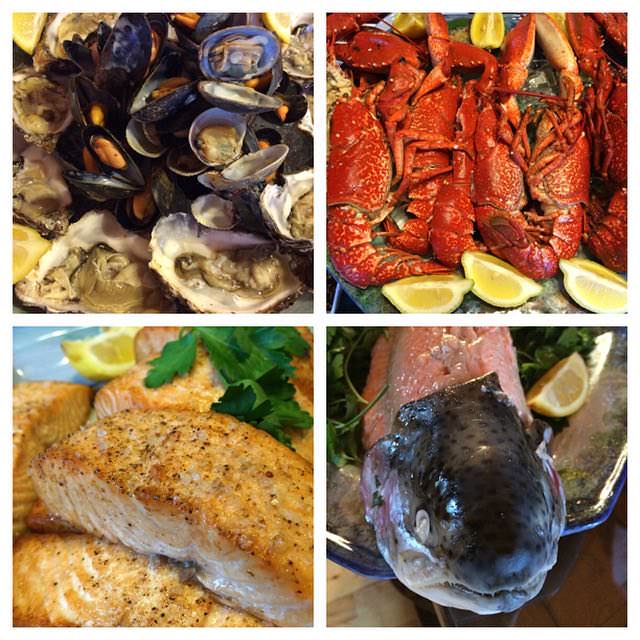 A tasting break (specific weekends June – August) from £200 per person per night for a one, two or three-night stay. As well as your accommodation, the price includes:
3-course dinner on Friday night
Saturday night 7-course gourmet tasting menu (an additional £25 per person)
afternoon tea
Highland breakfast
The Lodge has 7 luxury bedrooms and is located 70 minutes drive from Glasgow Airport. The staff will happily arrange for their driver to come and collect you – because that's the kind of service you can expect at the Lodge.
10. Go gin tasting in Glasgow
In much the same way as gin has had a renaissance in London in recent years, the Scottish gin scene is also booming. In fact, the city now has a bar that offers the opportunity to do a flight of gin tasting.
Gin 71 is located in the centre of Glasgow (Renfield Street) and offers a flight of 3 gins (from a choice of 12) that can be 'skooshed' with your own soda syphon – sounds like fun to me. A bucket of tonic-infused ice cubes accompanies your flight. Price £15. If you don't want to try the flight, cocktails are available as well as a selection of beer and wine.
Travel tip: if you're looking for a well-located and funky place to stay, try Citizen M. With an iPad to operate everything in your room from the lights to the blinds to the TV (and with a full movie package included in the price), it's every technology geek's dream. You can book here.
Looking for tips on what to do in Northern Scotland? Check out this post by Chasing Departures.
And that's it – that's the 10 best things to do in Scotland on the west coast. Do you have any recommendations? Let me know in the comments below.
Related Articles
My trip was courtesy of Visit Scotland (with the exception of my stay at Citizen M which was courtesy of my own credit card).