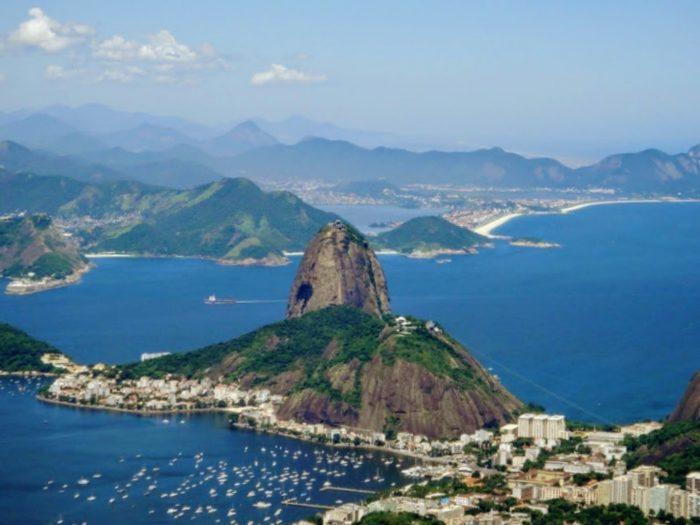 I recently got told that I have a vitamin D deficiency – I know, right? How on earth can that happen to someone who travels as much as I do. Well, moving to the UK after years of chasing the sun is one possibility. Being a bit too proficient with the factor 50 sun cream is another. Either way, I feel like I've had my passport stamped for 10 'doctor prescribed' trips to the beach.
Normally, I can spend several consecutive days lying prone on a beach, flipping only with the shifting of the sun (being an avid reader helps). But my work schedule isn't exactly lending itself to lounging on a beach all day at the moment. The solution: hitting one of the world's many cities with beaches. For me, it's the perfect compromise. Work in a beach-side cafe in the morning, take a late afternoon break on the beach and then finishing off my work during the evening.
Whether you need the kind of connectivity that only a city can offer (wi-fi, a/c and work-grade hotels) or you're the kind of person who likes the beach…for five minutes, taking a city beach break offers the perfect compromise. Here are my 10 favourite cities with beaches and the destinations that are on my shortlist to cure this ridiculous vitamin D problem I have acquired.
1. Malaga, Spain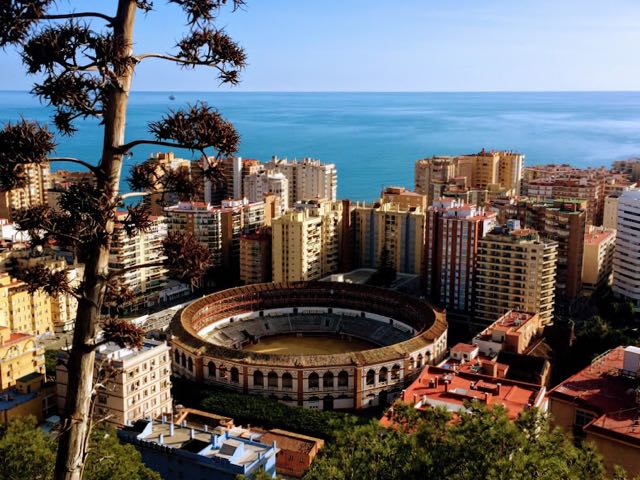 I had all sorts of assumptions about Malaga before I first visited. Mainly I was stereotyping it as a hub for Brits abroad and their all-inclusive resorts. While there is some of that up the coast, the centre of Malaga itself is a beautiful historic spot with wonderful local bars and restaurants and, very handily, a beach right there. The most popular and easiest beach to get to is Malagueta. You can read more about my time in Malaga here.
2. Barcelona, Spain
I visited Barcelona a couple of times before I finally got to the beach – that's pretty understandable given there are so many things to do in Barcelona that don't involve the sand. However, tearing myself away from Gaudi and Barcelona's museums, I had a wonderful city beach break with a friend a couple of years ago where we spent the vast majority of our time on the sand or overlooking the beach. The main beach situated just at the end of La Rambla is Barceloneta. If you're prepared to travel a bit there are far less crowded beaches a short trip away. You can find a list of them here.
3. Tel Aviv, Israel
It was September when I visited Tel Aviv and this fair weather swimmer was not brave enough to enter the water, not when I'd just spent the past few months travelling through Asia. Nevertheless, you can't beat Tel Aviv for its beach access just on the tip of the city. History, art deco, and Jerusalem just an hour away, Tel Aviv is a fantastic city break destination. I must go back. When the water is warmer. Bograshov is the most central beach but there are plenty more to choose from.
4. Cape Town, South Africa
My one regret about Cape Town was not staying longer. Before I visited, I spoke to several people who had visited Cape Town on a two-week trip, which seemed slightly insane, to go all that way and not explore further in South Africa. And then I arrived in Cape Town and understood why. The beaches aren't exactly my kind of beaches – the winds are so fierce in Cape Town that they have bent the trees – but if you're into water sports rather than flopping on the sand, Cape Town is for you. Even if you don't want active beach time, the whole coastal stretch of Cape point is staggering. And none of this is to mention Cape Town's many other attractions (Table Mountain, anyone?) and nearby vineyards. You can read more about the best things to do in Cape Town in my post here.
5. Miami, USA
There's a reason I keep going back to Miami. The boardwalk makes for a brilliant early morning power walk or run, the art deco gets my camera clicking and you're a short journey from many of Miami's nearby attractions including the Everglades and the Keys. But really, you're probably there to enjoy the shopping, fine dining, the beach clubs and the nightlife. That's what I'll be re-exploring on my next trip there. You can read about things to do in Miami in my guide.
6. San Diego, USA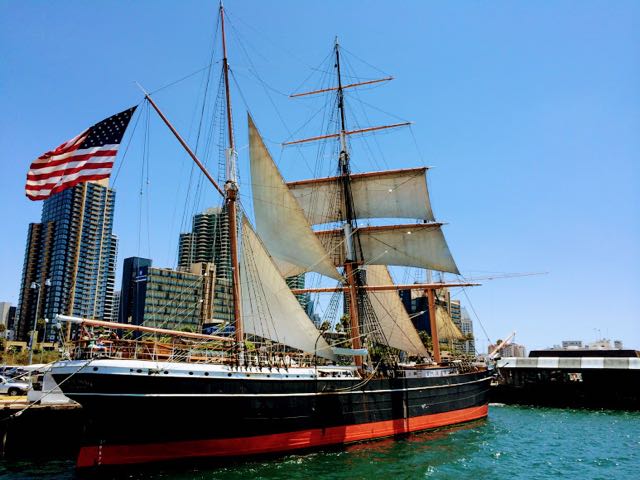 What I love about San Diego's beach scene is that you can have whatever kind of beach experience you like. Head to Pacific Beach if you want the archetypal Californian beach scene. If you prefer a more laid-back (read: hippie) vibe where shoes are optional even off the beach, get to Ocean Beach. And then there's La Jolla with its sea lions and Coronado to consider. San Diego city is busting with parks, museums, shopping and sport if you want to escape the sand. Bonus: you're a short trip to Tijuana in Mexico if you really want to explore. You can read my suggested San Diego itinerary here. And here you will find my tips for visiting Tijuana from San Diego.
7. Honolulu, USA
"The best thing you can do in Hawaii is get out of Honolulu." It was good advice given by travel friend and I'm glad I didn't take it – at least not immediately. Waikiki Beach is every bit as crammed as you can probably imagine it to be but it's so iconic you can forgive the wall-to-wall bodies. With Diamond Head crater peaking at one end of the beach and glorious pink sherbet sunsets happening at the other, don't just bounce out of Honolulu, take some time to explore the city and at least watch one of Waikiki's applause-worthy sunsets. Yes: the crowd actually claps and I was right there with them. You can read my guide to Hawaii's islands here. And get some cheap Hawaii accommodation suggestions in my guide here.
8. Rio de Janeiro, Brazil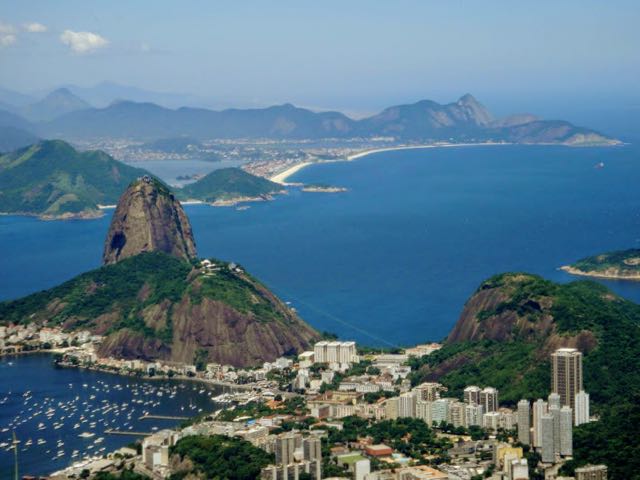 Of all the sand I've stepped on, the golden particles on Ipanema were the hottest. That was before I realised that Rio has a sprinkler system to create a cool pathway on the sand. When you're done with Ipanema, Copacabana is just along the way. You might find the water a bit fierce but that adds to the drama when you're looking at it from up high at from the famous Cristo and Sugarloaf mountain. Here's a guide to Rio's best beaches.
9. Sydney, Australia
I really came to understand the problem with the ozone layer when I sat on Bondi Beach in autumn with carelessly little suncream on my skin. It was cool enough to wear a fleece but that didn't stop my face sizzling a particular shade of lobster under Sydney's sun. My carelessness aside, I was impressed with Bondi despite it being so well known on the Sydney beach scene and I'd definitely recommend a visit if for no other reason than to tick it off your list of Sydney essentials. If you want to find some less populated beaches in Sydney, there is a list here.
10. Tijuana, Mexico
Tijuana is my favourite surprise on this list. I'd visited the city twice before I made it to the beach and it was only a quick look at the map that made me think I could visit Tijuana differently. On my last visit, I based myself at the beach where I was surrounded by vacationing Mexicans and one of the most laid-back beach vibes I've experienced. Add: chilled beers and street food sellers on the beach and you'll be so set that you probably won't be that tempted to explore the city. However, if you do get off the sand, you can find my list of things to do in Tijuana here.
So, that's my 10 favourite cities with beaches. I know the world has plenty more to offer. Do you have a faourite that's not on this this and should be? Let me know in the comments below.
Like this? Share it on Pinterest…
Photo credit: Sydney